Another airline is cancelling its flights due to the ongoing COVID-19 pandemic.
Central Mountain Air has announced, as of this Saturday (April 11) through to June 7, all scheduled flights will be suspended while charters will remain available.
"As we continue to address the unprecedented challenges the current COVID-19 health crisis presents, Central Mountain Air (CMA) is taking dramatic measures to protect our business, employees, customers and the larger communities we serve," a release from the company states this morning (April 8).
CMA services several flights in and out of Prince George.
If yours is affected by the schedule changes, you will be contacted by the reservations team.
If you need other details or assistance, you are asked to reach out to the call centre within seven days of your scheduled departure due to higher than normal call volumes.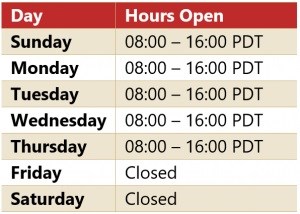 (via Central Mountain Air)
"We thank you for your patience and understanding during this difficult time. Rest assured our team is devoted to ensuring our serviced communities are impacted as little as possible," the statement reads.
"We will keep you updated on any future changes as the global COVID-19 situation rapidly develops and we urge you to take the critical precautions outlined by the WHO and Public Health Agency of Canada."
As of this publication, there are 23 test-positive cases of COVID-19 in Northern Health out of 1,291 across the province.