School District 57 employees have been asked not to book Ness Lake Bible Camp facilities after complaints came forward about how the camp has dealt with students considered LGBTQ-friendly.
"An issue has arisen and direction for use of the Ness Lake facility will be determined by board decision in early fall," wrote interim superintendent Sharon Cairns in an email sent June 29. Cairns did not respond to request for comment. 
School board chair Tony Cable said he couldn't comment on the in-camera meeting that took place in response to a letter to the board because "it may have some personnel issues as well."
Vice chair Tim Bennett, who was not at the meeting, said the issue was around treatment of lesbian-gay-bisexual-transgender-queer (LGBTQ) issues.
"Some concerns were brought forward just regarding their overall organization and code of ethics and at this point it's just an issue that's being looked at by the board," Bennett said. "We just want to ensure that we have a healthy relationship moving forward."
The concerns started about a year ago, said Pride PG president Stacey Hewlett. She was invited to speak about gender at last year's Rotary Youth Leadership Award North event at Ness Lake. When the camp found out the nature of her talk, it said it would cancel the event if she spoke. It has a rental agreement that says no teaching material or program activities can be in conflict with the camp's statement of faith. 
"I was forbidden, basically, to step foot on Ness Lake Bible Camp," said Hewlett, who works with schools as a sex educator. Rotary gave her the option of speaking on another subject but she felt that would be giving in and left it alone.
This past school year, Ness Lake's rules came to the district's attention when it affected the ability of two students to volunteer at the camps. The two had shared Facebook posts showing support for the LGBTQ community.
Schools often book the 70-acre site for day camps or end-of-year events in what Bennett characterized as a "long-serving partnership."
But the school district also has its own LGBTQ policy to adhere to and an approach as of late that has been more active about creating inclusive spaces. It has hired an inclusivity teacher and this year was recognized by the Prince George Pride Society with the Phoenix Award, handed to people or organizations that support and advocate for the community.
"The students that were discriminated against, neither one of them identify as gay or lesbian - they're just supporters, they're allies - that sparked some discussion amongst some teachers in the school district," Hewlett said.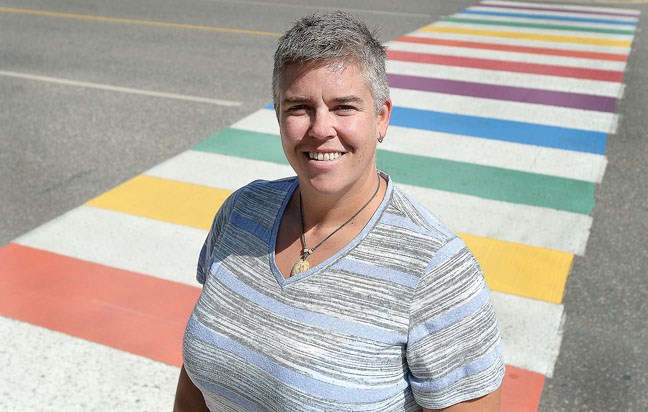 One Hope Canada Ministries, which owns and operates 41 camps in Canada, including Ness Lake, doesn't see it that way and noted Canadian law requires it to "define our beliefs and govern our organization accordingly."
Reached for comment, Ness Lake program director Dave Horton deferred to One Hope Canada's provincial representative, who then deferred to the national media centre. Each declined phone interviews. One Hope Canada did not answer emailed questions and instead offered a provided statement to address the questions "in a comprehensive way." 
"We look forward to ongoing conversations with the School District so that we can continue meeting the common goals of seeing each child reach their maximum potential and have growing experiences - be that at school or at camp - no matter their faith or sexual orientation," the emailed statement said in part.
And while in these cases the non-denominational Protestant organization may be protected under the B.C. Human Rights Code, an equality and anti-discrimination law professor said the incidents prompt an important public question.
"Is this an acceptable thing for this religious group to do independent of what the law says?" said Margot Young, a University of British Columbia professor.
It also raises interesting and complex questions about the intersection between religious freedom and discrimination.
"It sounds like there's a larger community conversation about the acceptability of this camp provider discriminating against volunteers in this way and so other groups are now getting into the conversation and saying we're not going to participate in the way we customarily have with you until you step up to a non-discriminatory perspective," Young said.
"That's a question of public politics, independent of whether there's a legal right or not."
'It was like a second home'
For as long as Julianna Ferguson can remember, Ness Lake Bible Camp has been a yearly getaway. She had attended the religious camps since she was in Grade 1 and three years ago moved into a volunteer role as a Leader-in-Training, spending almost entire summers at the 24-hour Christian camp. 
"It was amazing, it was like a second home to me," said Ferguson, a Christian. "It's just been a place where I can feel accepted and be myself, and then this last year things just started changing."
Early this year, the 17-year-old applied for her usual volunteer role. Soon, Horton messaged her to say there were "complications with her application."
A phone call from the program director made it clear her Facebook posts were the problem.
"He said I can't work there with campers because I might talk to them about it or give them my opinions. I told him I would never do that, I would never bring personal stuff into the camp," she said, adding she accepts it wouldn't be her place to talk about sexuality or gender at a Christian camp.
Ness Lake runs 24 camps for about 1,500 youth during July and August, according to its website.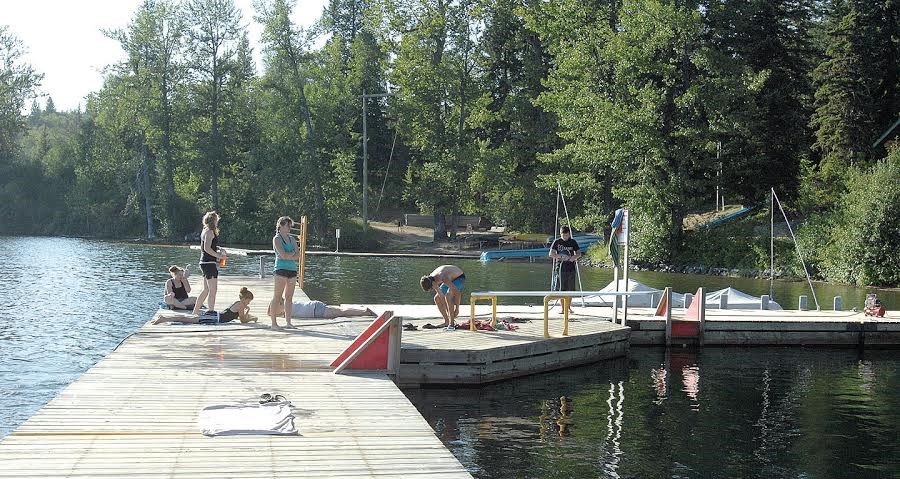 Ferguson said she and another student were given the option to do service work - cleaning, or working in the kitchen - away from campers.
"I could be there but not with campers if I signed something pretty much revoking what I believe."
She refused.
Ferguson, like all camp workers, signed a code of conduct that said they must "avoid conduct that is unethical or immoral and to avoid behaviour that is contrary to biblical principles," including "premarital, extramarital or homosexual relationships."
During camp, sexuality isn't touched on, she said, but every year she's been a volunteer, the camp has shown a video of an interview with a pastor.
"He's gay but he doesn't act upon the emotions and he doesn't date men. He ignores the feeling. ... If you're trying to 'heal yourself,' from it then you're fine," she said, using air quotes around those two words. "But it's not something you can heal. It's not an illness.
"I personally don't think God is going to condemn somebody just because they like the same gender. As long as they still have righteous life and follow Him."
One Hope did not address questions about Ferguson's experience but said it wouldn't ask workers "to put themselves in a position of teaching beliefs they themselves did not share.
"We ask that all employees and volunteers involved with teaching or leading children share and adhere to those beliefs, as defined in our Statement of Affirmation," the statement said. "For those persons who desire to serve but do not profess nor agree to live by those beliefs, we offer other opportunities at the camp that would not require them to violate their own consciences." 
The policing of action outside of the camp - or group - is an added layer, Young said.
"They're asking not just for behaviour that conforms when you're in the community, when you're working with the group, but behaviour that conforms on your Facebook and your private life that's outside and independent of your involvement with the group," Young said.
When Ferguson heard she wasn't welcome back as a camp leader, she was too shocked to speak. But by the third call with Horton, she worked up the courage to push back.
"For all these years that I've been there, I've been opening myself up there. I was never even noticed because I was the quiet kid who was always, always there," she said. "I told him how much they let me down."
Her grandmother Wendy Bergeron said watching Ferguson struggle with the news in the weeks after was "very, very, very upsetting to put it mildly."
She recalled a furious conversation with Horton but "nothing came of it of course. They just said One Hope, One Hope, One Hope."
Ferguson said she'd been told gay and lesbian leaders were permitted, but they couldn't work in the cabins.
"No child contact," said Bergeron, who also stressed how important the 63-year-old camp is to the community.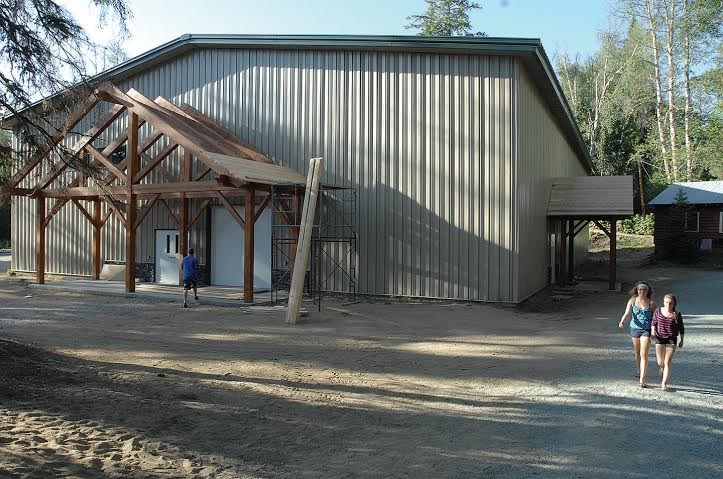 "It's a wonderful place. There are so many children, like Julianna did, (who) live for their summers out there for so many reasons," she said. "I want the place to continue."
"It just needs some serious changes," added Ferguson.
Ferguson, who lost some friends because she spoke up, is happy to see the school district take action.
"I think it's a good thing because at a place like that everyone should be welcome and not have to watch what they say or watch what they do or who they are just because of what they identify as."
Discrimination and religious freedom
The district's directive may be temporary, as the issue will go before a committee for consideration in September. It'll be a public process at that point, Cable said, when partner groups will be invited into the discussion. 
Hewlett sees the incidents - where she was denied the ability to speak and the girls to volunteer - as human rights issues.
"They're stating their right to religious freedom is more important than human rights," she said.
Before the Charter of Rights and Freedoms - which does not govern religious non-profits - and the B.C. Human Rights Code, which does, these are examples of discrimination, Young agreed. But the code has a subsection that permits discrimination - or "preference" - if the organization "has as a primary purpose the promotion of the interests and welfare of an identifiable group." 
Parallels can be drawn between the way the bible camp operates and Trinity Western University's ongoing legal battle to gain accreditation for its law school despite a rule forbidding sexual activity outside heterosexual marriage. That case will appear before the Supreme Court of Canada. 
So some, like with religious groups, are granted an exemption on the anti-discrimination obligation and the ability to "to self-identify and limit membership on the terms of their religious commitments," Young said.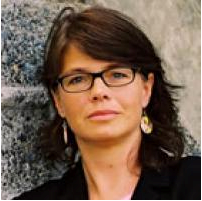 "That's what Trinity Western is saying they're allowed to do under the Human Rights Code and that would be the defence or the exemption that this organization would claim."
It becomes tricky when Hewlett's example is brought into the picture because renting facilities to a secular group doesn't have a definite connection to the preference granted when promoting the religious group's interests. The camp has a clear policy for rentals that teaching materials or activities can't conflict with One Hope's faith. 
"This is a big exemption and it's very important in the ongoing pushback against the liberalization of our society in terms of attitudes and access to mainstream resources for gays and lesbians and people with diverse sexualities," Young said.
The historical context matters in human rights law, she added.
"And the context is gay and lesbian communities are marginalized, they've been historically vilified, discriminated against and they really are the disempowered group in this scenario," she said.
"The religious right feel marginalized... but actually the history of the religious right, the history of those with this particular religious perspective is not one of marginalization."
The conversation needs to take into account the reality of relative power, Young said.
"If you look at resources in society - money, political centrality - they actually are fairly powerful already and historically in a way that gay and lesbian communities haven't been and still aren't."
Getting mired in the legal particularities of the case may not be helpful in what Young called a complicated conversation.
"Life together will demand some compromises and no one's saying to the members of that community you can't hold these religious precepts. But we might want to say to them you can't always avoid... encountering those who are different."