A Cariboo Chilcotin Coast weekend getaway or road trip itinerary should include some or all of these rewarding activities and sites where you can connect with nature, the past, family, friends, and oneself while respecting the beautiful natural spaces of this unique region's communities.
Situated in B.C.'s Central Interior from the Rocky and Cariboo Mountains west to the Great Bear Rainforest of the Pacific Coast, this region of untamed land of contrasts will unfold before you, and physical riches will reward your adventurous spirit.
Expect wide-open spaces with room to breathe, where the air is fresh, and the possibilities to explore are as endless as the routes you'll discover.
Embark on family-friendly day hikes or backcountry adventures, or choose from 8,000 lakes to cast your line and take on some epic fishing. Bountiful catches of lake trout, kokanee, rainbow trout, brook trout, and burbot are available along B.C.s Fishing Highway 24, or try your hand at ocean fishing for halibut, salmon, rainbow trout, and shellfish.
Be sure to visit Hunlen Falls, Canada's third-highest single-drop waterfall in Tweedsmuir Provincial Park, 401 m (1,316 ft.), and one of B.C.'s Top 10 Natural Wonders.
In B.C.'s Land Without Limits, you can test your own limits, too. Enjoy wilderness multi-day kayak and canoe trips, or raise your adrenaline with whitewater rafting or jet boat tours.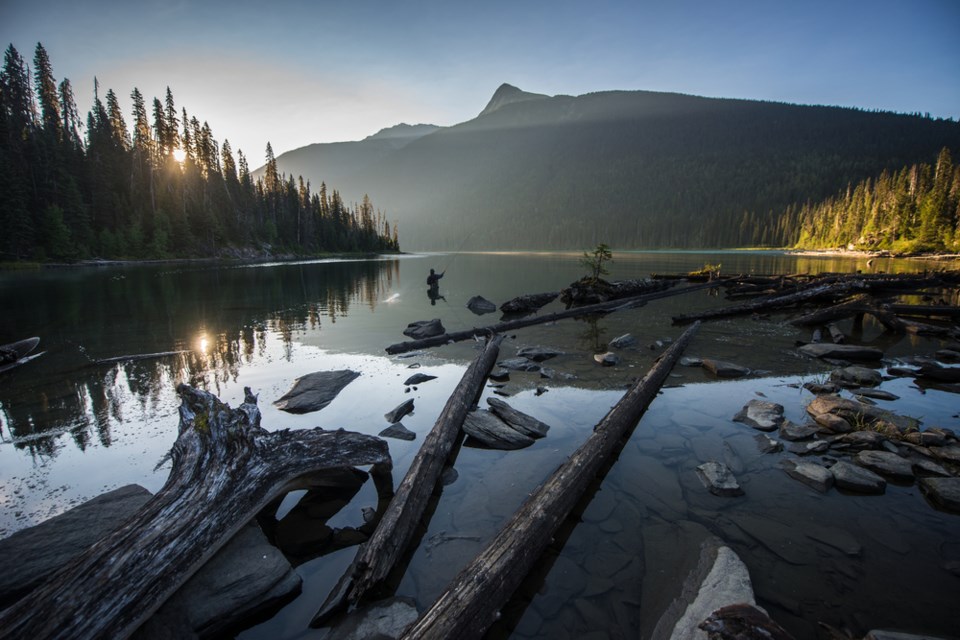 "Water is a significant part of our region, historically, culturally, and for our leisure getaway and activities today," says Amy Thacker, CEO, Cariboo Chilcotin Coast Tourism.
"From fishing and day floats with your kids to Class V rapids on some of the most iconic whitewater in North America, the fun is to uncover the iconic place to do your favourite water activity."
The region boasts top-notch mountain biking and gravel biking, with terrain and quality trail systems offering distinct riding experiences. Watch for exceptional wildlife, including bears (Kermode bear, too), wild mustangs, California Bighorn Sheep, wolves, mountain caribou, and more.
The old Cariboo Waggon Road tracks through the heart of the lush Cariboo and maintains the Gold Rush historical account. Enjoy Barkerville Historic Town & Park, where the Cariboo Gold Rush is re-created in 1860s detail, just one of many family adventures of national historic sites.
"The Gold Rush Trail has long been one of our family-friendly trips because of the connection to learning opportunities, whether our heritage sites, Indigenous cultural sites, and multicultural history of the corridor expressed in our rural communities," explains Thacker.
You'll experience both glacier-fed lakes and semi-arid desert in the Chilcotin, where Indigenous Peoples' culture is strong—and ranches and cowboy culture run deep.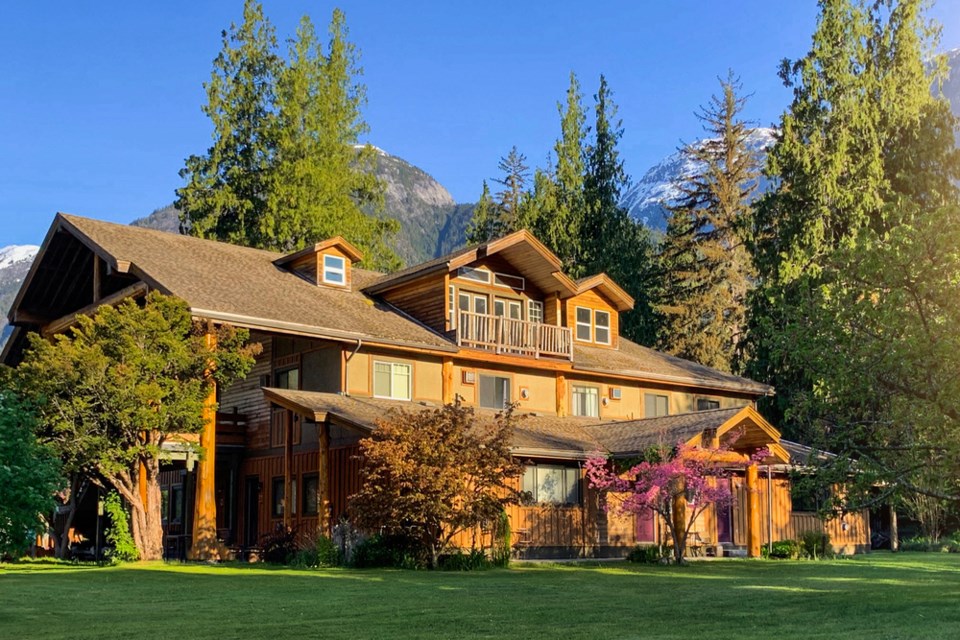 Learn the ways of the Wild West first-hand, and experience a guest ranch vacation from cozy cabins and lodge rentals to rustic wilderness resorts.
"Whether you choose a luxury all-inclusive experience or bed down under the stars at a working cowboy ranch, cowboy culture is a huge part of our region," reveals Thacker.
Indulge in cowboy/cowgirl history at the Museum of the Cariboo Chilcotin in Williams Lake and Williams Lake Stampede in July, a sanctioned pro-rodeo event.
From Prince George, the region is accessible south on Highway 97.
For more information, visit landwithoutlimits.com.