Come for the waterfalls—stay for the adventure. Return for it all. Any intrepid explorer will tell you, when you investigate uncharted territory, it's all about the rewards of the exploration.
In fact, a road trip along Highway 16 from Prince George will lead you to Wells Gray Country and unspoiled wilderness: travel through Valemount, Blue River, Avola, and ultimately Clearwater, within five hours.
Sure, there are trails and lakes closer to Prince George, but Wells Gray Provincial Park has 1.3 million acres of alpine wilderness—somewhere you can truly feel freedom and reconnect with nature, not to mention, you'll be in the world's largest inland temperate rainforest.
"We're one of the largest and closest provincial parks to Prince George and, with over 700 camping and RV sites, we're a hidden gem to the Prince George area," says Amber Benoit, executive director, Tourism Wells Gray. "Only a half a day's drive away, Clearwater and Wells Gray is the perfect spot to extend your summer."
Hit the trail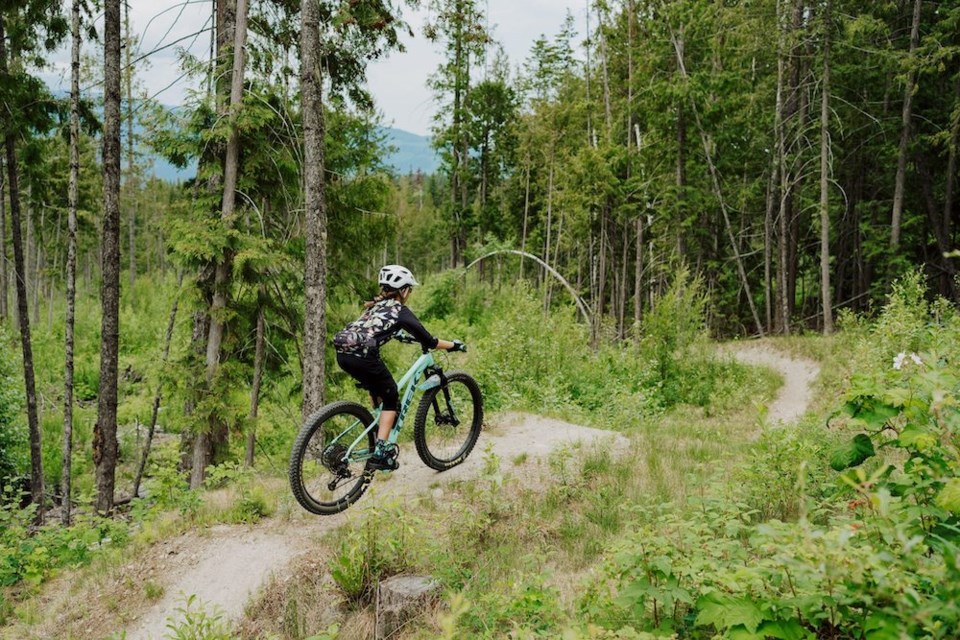 With 250-plus km of trails, you'll never run out of fat tire tracks to lay or treks to take—there's something to suit everyone's hiking style and mountain biking bravado.
Candle Creek Bike Trail system is a 32-kilometre network of hiking and mountain biking trails, from family-friendly leisure riding to more challenging black diamond downhills. There's plenty of selfie spots for gramable moments, with jaw-dropping views of Clearwater and North Thompson Valleys.
Whether you take on mountain-top views from the alpine, or follow a river deep into the forest, wilderness and wildlife sightings go hand-in-hand. Explore on your own or uncover Wells Gray's natural wonders with an expert local guide, who'll help make your wilderness experience safe, memorable, and educational for your entire family.
Wonderful waterfalls, the iconics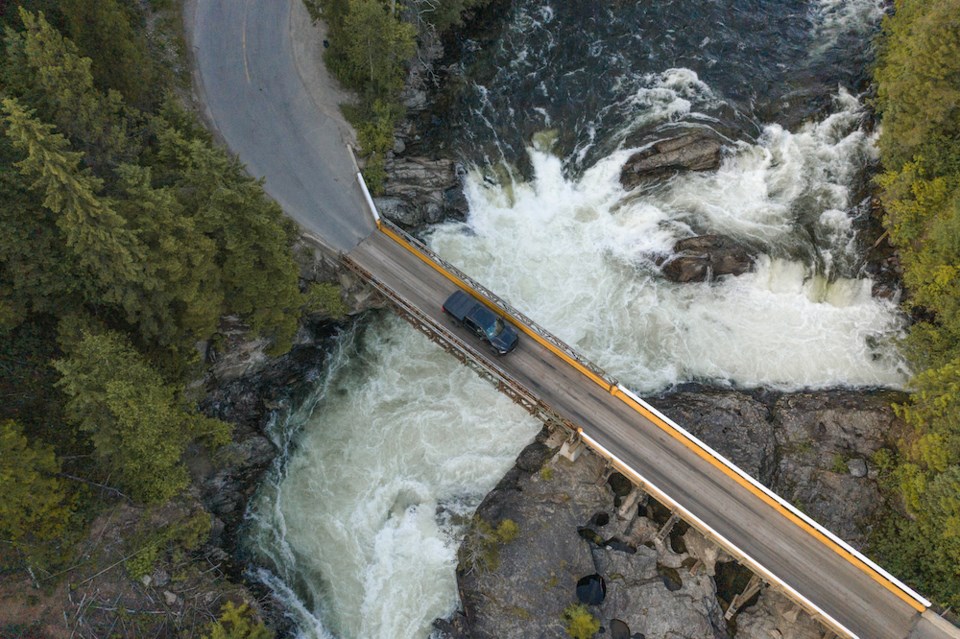 You'll be rewarded after a hike through the valley to find a secluded waterfall (there's 42 named falls). Witness some of Canada's most impressive, including Canada's fourth tallest, the 141-metre-high Helmcken Falls, plunging into a dramatic canyon. "Take in the phenomenon from the viewing platform," suggests Benoit, "or choose the more adventurous South Rim Trail."
A relaxing flatwater paddle on the Clearwater and Azure Lake Chain is rated one of the top five canoe trips in Canada. It will restore the tranquility you crave, a must-do on your Wells Gray bucket list. Of course, if you're looking to trigger your adrenaline, whitewater rafting will give you some splashy thrills. "We have three rafting companies, and one just started whitewater kayaking camps, so if you want to learn, you can," says Benoit.
Explore countless lakes and waterways for relaxation and recreation, where fishing enthusiasts can catch dinner and cook up a delicious freshwater feast. "The Clearwater Trout Hatchery stocks about 330 lakes annually," reveals Benoit. "Over three-million fish are released annually, including rainbow trout, brook trout, and kokanee."
Whether you pitch your tent or park your RV, you'll discover camping is legendary here. Settle in under a canopy of stars while being regaled by the family angler with the trout story of the day—the catch that seemingly gets bigger (as do the laughs) with each retelling.
So, Prince Georgians, you're not ready for winter quite yet, right? Take one last kick at summer and make some memories uniquely yours. Adventure is waiting.
For more information, visit wellsgray.ca.