Slippery roads, limited visibility due to darkness and precipitation plus hectic schedules can make driving more perilous this time of year. If you have the misfortune of ending up in a collision, seeking professional advice – and services – is important.
Matt Ware, location manager at CSN Top Gun in Prince George, recommends taking timely action even if the impact seems minor. The good news? The team at CSN Top Gun is committed to making the process as stress-free as possible.
"We recommend properly completing a vehicle damage assessment or repair plan," says Ware. "Working on today's vehicles, given the exponential growth in vehicle technology, safety systems and construction materials, requires a team that is up-to-date on training and equipment. We have a great team that loves to solve problems together – and our top priority is repairing vehicles to exacting manufacturer procedures to ensure the safety and well-being of our customers, neighbours and families."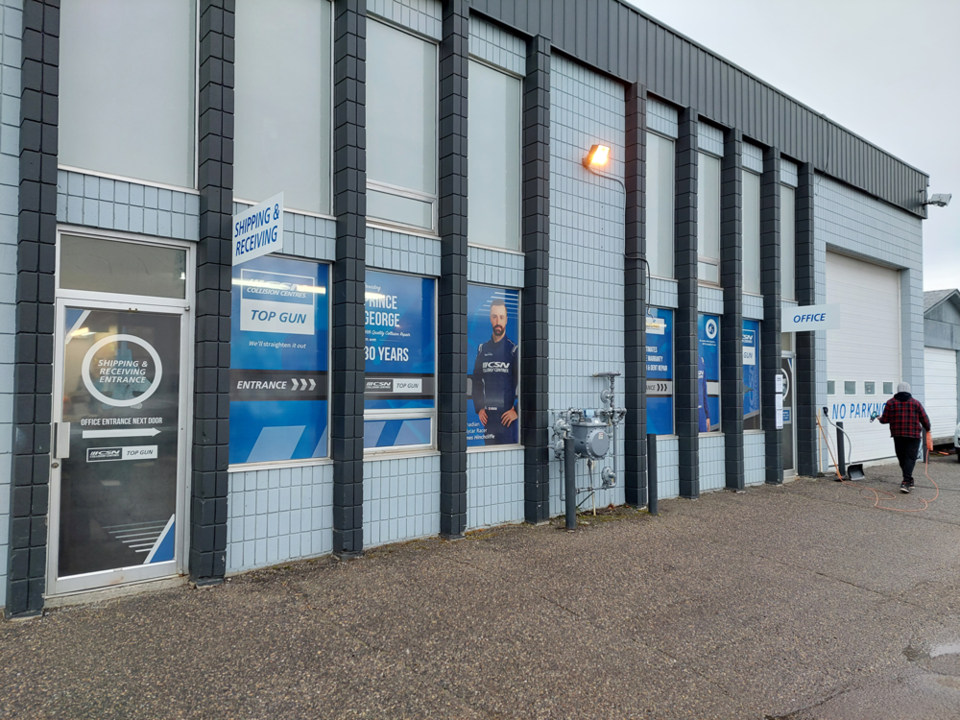 CSN Top Gun offers a full complement of collision and glass repair services with highly trained technicians who are experts in safely repairing all damaged vehicles, anything from tiny scratches right up to vehicles that show up on a tow truck. Recognizing that being without a vehicle can be a hassle, CSN Top Gun offers replacement vehicles and rentals.
"It is so important to have a professional assess the damage on a vehicle after a collision," says Ware. "We look at the damage you can see, but equally important, we look for the damage you can't see."
For example, a plastic bumper may conceal serious damage underneath. "Even a small bump can cause some of the electronics to not work properly or there may be damage to structural parts that are not visible at first glance," he explains. "Many cars have blind spot detection systems and other sensors that are meant to enhance safety, but if they have been impaired by an incident or collision, they may not function as intended, possibly resulting in another incident."
Ware recommends having a professional assess and ascertain that "everything's roadworthy and mechanically safe, and that all sensors and indicators are working as intended," he says. "That's why we start and finish each repair by scanning all the electronic comfort and safety systems present on today's vehicles. And we repair, replace and recalibrate those modules, sensors and components that may have been damaged."
From the initial assessment of the extent of the work required to keeping customers informed about the process all the way to completion, CSN Top Gun can be "trusted to get the job done," says Ware. This confidence is inspired, in part, by the business's commitment to working with the latest technology in the vehicle repair industry.
"Over the past years, we invested heavily in the newest and greatest equipment to ensure we are up to date with OEM certifications and qualifications," he says, explaining that OEM – original equipment manufacturer – certification requires a body shop to have the correct equipment and follow factory-approved procedures.
In addition to working with state-of-the-art equipment, CSN Top Gun ensures that technicians are skilled in the latest technology, says Ware. "We have to make sure our technicians are up to date on their training and familiar with the equipment."
Having a trusted partner can make all the difference, and customer reviews for CSN Top Gun reflect a deep appreciation for the team's service and professionalism.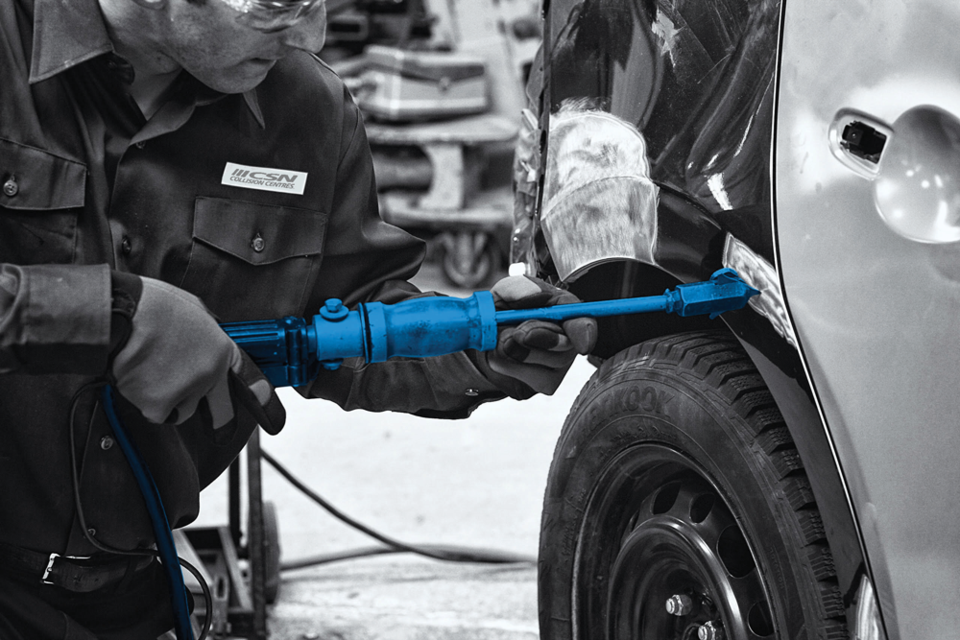 "They know what they're doing," a recent review states and Ware comments that the business ensures it offers an unrivalled customer experience. "A lot of people do their research online and auto body repairs are no exception," he says. "In Prince George, we look after each other, that's one reason why our customers, who are also our neighbours, family and friends, are incredibly important to us."
"We basically handle a claim from start to finish; we take your vehicle in and give it back once all of the repairs have been completed and your vehicle detailed inside and out," he says, adding that having one point of contact provides peace of mind for customers.
"We'll work continuously and diligently to get our customers back into their cars as quickly and safely as possible," says Ware, who recommends caution on the road.
"Between the roads being icy and snowy, and everybody being in a rush or getting distracted by their phones, there has been a big uptick in accidents," he says.
"Please drive safely but know, no matter what happens —we'll straighten it out"
To learn more about CSN Top Gun's services, visit www.csntopgun.com.