It would be a substantial understatement for most pet owners to say that their pets are just animals. They're a source of joy, laughter and relief, always ready to greet you with a wagging tail or a calming purr, providing precisely what we all crave–unconditional love.
Pets are family, and we do everything we can to ensure that our families are happy, healthy and have the best possible quality of life.
To that end, TELUS Health has joined forces with the BC SPCA to provide improved access to virtual veterinary care for dogs and cats currently in the non-profit's care across the province. New dog and cat parents who adopt from one of seven pilot shelter locations in B.C. will also get an exclusive discount to the TELUS Health MyPet virtual vet services for their initial virtual consultation.
Now, with access to quality preventative care at your fingertips, welcoming a new furry addition to your family has never been easier!
Protect your pets properly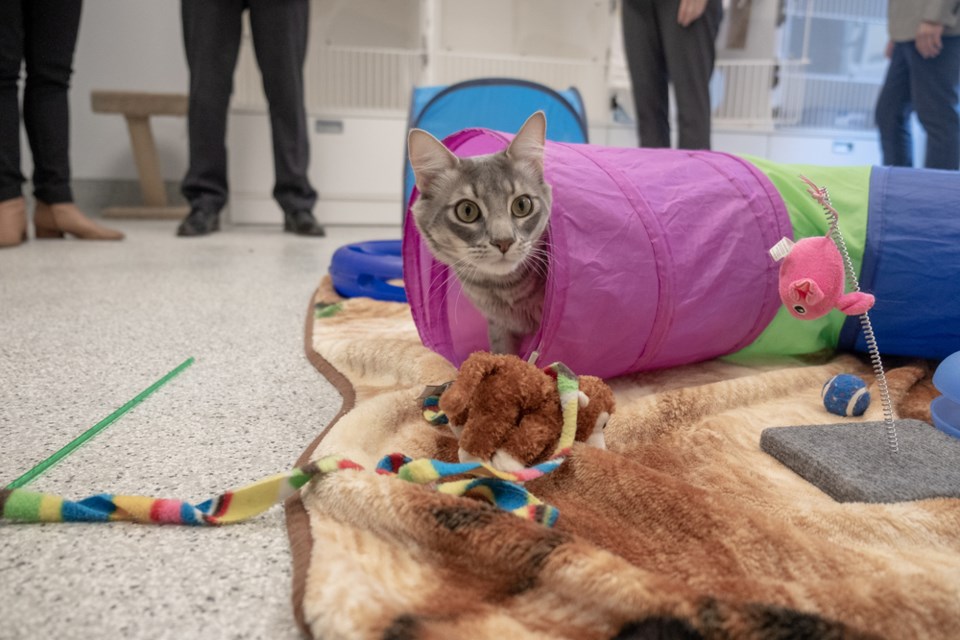 Did you know that, according to the Ontario Veterinary Medical Association, approximately 75 per cent of pet problems seen through virtual appointments can be treated solely through telemedicine without a clinic visit?
TELUS Health MyPet is designed to minimise the number of non-urgent visits to clinics, helping reduce wait times in busier locations and to ensure that those in need can be seen as quickly as possible. The service is available via an easy-to-use smartphone app so pet owners can access non-urgent services from provincially-licensed veterinarians wherever and whenever they need them.
"A service like TELUS Health MyPet is a fantastic tool for pet parents to help avoid some of the extra expense and stress that often comes with non-urgent in-person vet care," says Dr. Ko Arman, Lead Veterinarian, TELUS Health MyPet. "Consultation notes can be easily accessed within the app, and medical records can be shared with a regular family veterinarian to ensure seamless continuity of care for your furry loved one."
With a diverse list of services and expertise, TELUS Health MyPet vets offer assistance for a wide range of physical conditions, including overall wellness checks, nutritional and weight management advice, allergies, parasite control, minor infections, mild stomach upset and chronic disease management.
They also offer support and guidance for psychological inquiries, such as behavioural changes, with the ability to prescribe certain medications if necessary.
How does it work?
Whether you're a first-time pet owner or a seasoned animal lover, the combination of one of Canada's top virtual care providers in association with one of the largest and most recognized non-profit animal welfare organisations is a powerhouse, pet-supporting collaboration.
"Working together with organisations like the BC SPCA is part of our deeply meaningful and enduring philosophy to 'give where we live,' a social purpose that drives and inspires our team to contribute and connect with local initiatives doing good in the community," says Juggy Sihota, Chief Marketing Officer, TELUS Health. "As the number of dogs and cats in animal centres increases, we're proud to be able to provide much needed virtual veterinary support and financial contributions."
For new pet parents specifically, you can seek comfort in knowing that support with integrating your furry family member into your household is available with a promise of dependable, long-term pet care to help everyone adjust.
Through TELUS Health MyPet, you'll have immediate access to virtual veterinary services to help ease any stress and receive direct, relevant answers from a licensed professional right through your smartphone.
This is particularly beneficial for those living in remote areas, those who may face challenges travelling to/from appointments, and for furry friends who might not travel well.
Providing vital care at-home and beyond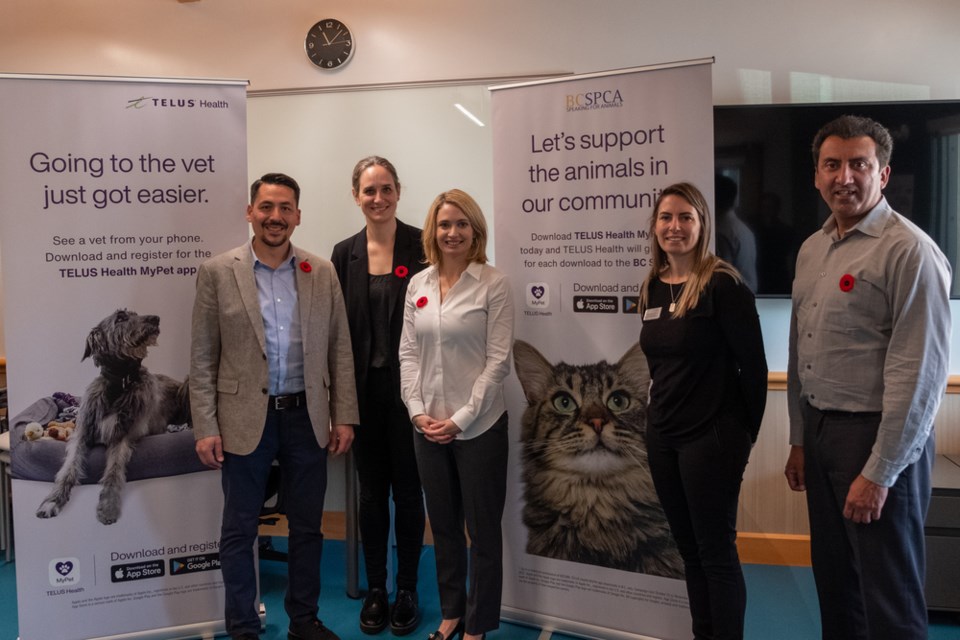 The BC SPCA's mission is to protect and enhance the quality of life for domestic, farm and wild animals across British Columbia, serving as the largest organisation of its kind in North America, with 42 locations across B.C. alone. As a non-profit organisation, it assists over 118,917 animals in need every year with the support of compassionate animal lovers who subsidise its endeavours.
"Collaborating with TELUS Health is a natural fit for the BC SPCA," says Nathan Ramsden, Senior Officer for Corporate Philanthropy and Partnerships. "TELUS has been a longstanding partner of our organisation, having donated over $1.4 million since 2000. The current collaboration strengthens that link even more, with the virtual veterinary support provided via TELUS Health MyPet being a big help to our animal care staff when it is difficult to get in-person veterinary appointments."
To reinforce those ties even further, TELUS Health has pledged to give $2 to the BC SPCA for every download of the TELUS Health MyPet app until November 26, to a maximum of $20,000.
Download TELUS Health MyPet today via your preferred app store or through www.telus.com/mypet.