The same day Prince George installed its first ever pride walk, painters were working on Pine Centre Mall pavement to give the city its second rainbow street too.
Construction started Tuesday morning at Seventh Avenue and Canada Games Way for the crosswalk city council approved in April. White paint now alternates with red, orange, yellow, green, blue and violet.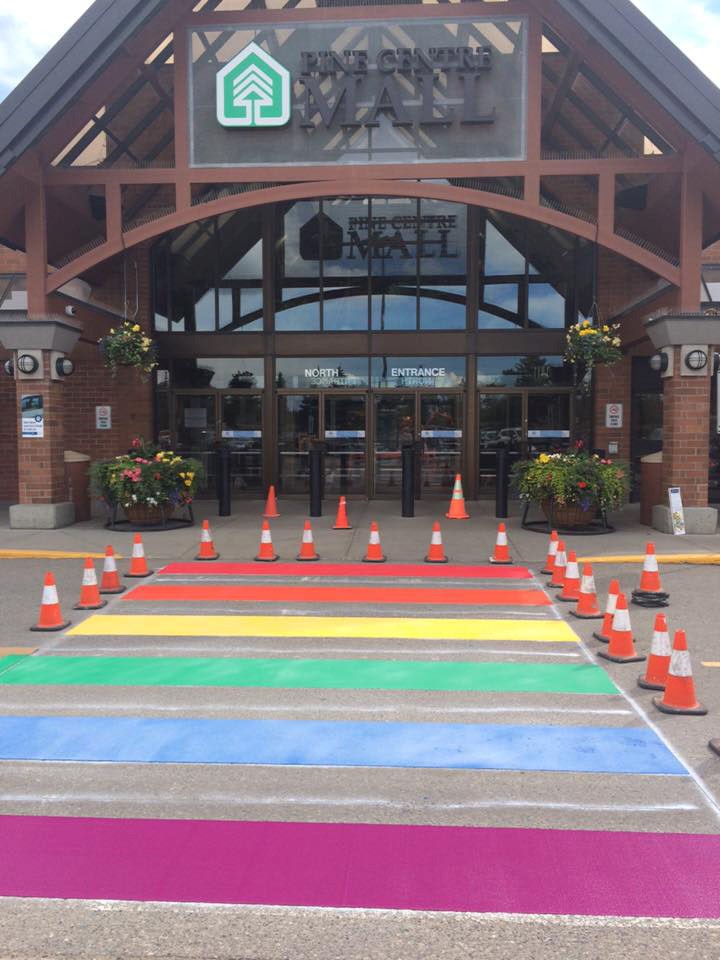 By Tuesday afternoon, the entrance of the mall was also being transformed.
General manager Sonya Hunt said the mall had discussed doing it in the past, but the conversation resurfaced again when the city council approved its pride walk in April.
"I think it's really important to show tolerance and acceptance and to have a safe space," Hunt said. "We just felt it was the right thing to do."
The pride walk will greet shoppers at the main entrance.
"We're so excited," she said. "It's a step in the right direction."