A man's death has been ruled suspicious after his body was found Sunday in a wooded area near the Pine Centre Mall after reports of assault in the area.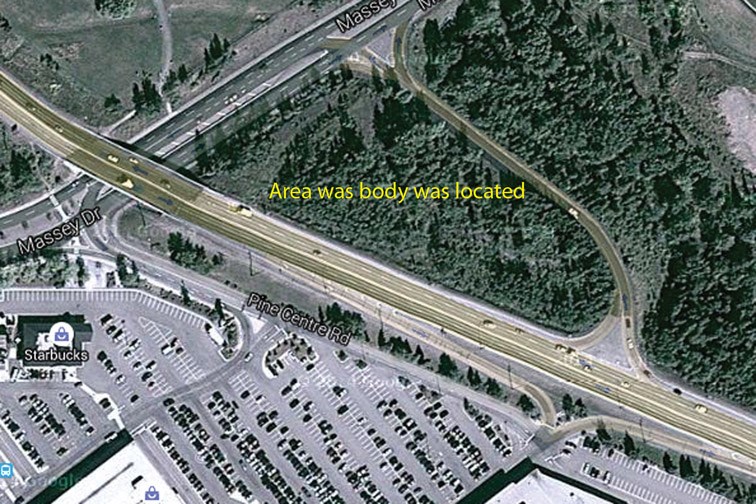 Police found the body around 10:50 a.m. Sunday after responding to a report of a man assaulted near the location, off Massey exit to Highway 97.
Prince George RCMP are calling for the public's help for information and couldn't say how the man had died.
"We will look at the findings from the autopsy and will determine from that… whether or not the person was involved in an assault, whether or not the person died as a result of an assault or some kind of an act, or whether the person died naturally," said Cpl. Craig Douglass.
An autopsy will likely happen later this week, he said.
"We can't say anything further about the condition of the body until the autopsy is done and then keeping in mind that ultimately we treat everything, especially suspicious deaths like worst case scenario."
Police have not yet confirmed the identity of the man.
"We have our suspicions but we need to confirm and we need to do that through DNA, fingerprint, autopsy," he said.
Police don't believe the death is directly linked to the highway and said it has no concerns for public safety. The major crime unit and forensic identification section are both investigating alongside the coroner's service.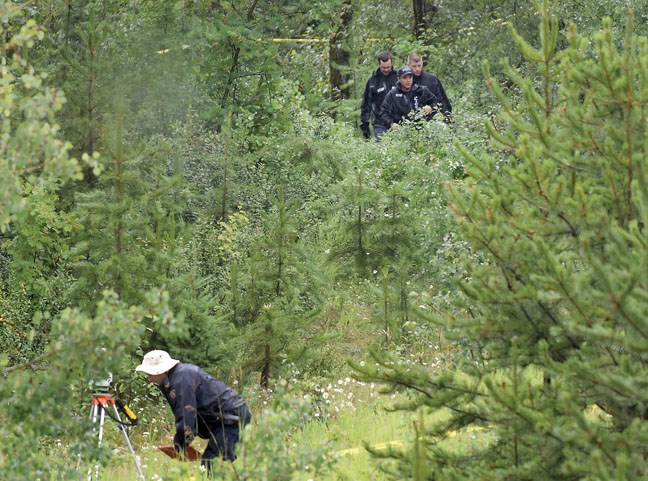 If anyone has information about the incident or who may be responsible, contact the Prince George RCMP at (250)561-3300 or anonymously contact Crime Stoppers at 1(800)222-8477, online at www.pgcrimestoppers.bc.ca (English only), or Text-A-Tip to CRIMES (274637) using keyword "pgtips". You do not have to reveal your identity to Crime Stoppers. 
Correction: A previous version of this story used incorrect information about contacting Crime Stoppers in this case.