Some nearby homes and businesses were evacuated and emergency were called to the scene late Tuesday morning of a hazardous materials incident in an alleyway off 13th Avenue near Central Street East.
They found two buckets labeled for a type of bleach but holding an acid. Police cordoned off the area while Prince George Fire Rescue members dealt with the material.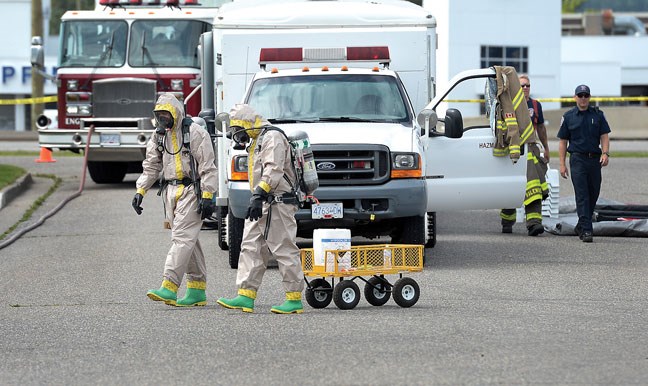 By early afternoon the material had been taken for disposal and the evacuation was lifted.
"It doesn't appear anyone was in harm at any time but it was erring on the side of caution," Prince George RCMP Cpl. Craig Douglass said of the evacuation.
Douglass could not say specifically why the chemicals were left where they were but did say it's typically a combination of laziness and an unwillingness to pay the fee for proper disposal.
Anyone with information on the incident is asked to call Prince George RCMP at 250-561-3300, or anonymously contact Crime Stoppers at 1-800-222-TIPS (8477). Tips can also be provided online at www.pgcrimestoppers.bc.ca, or by texting CRIMES using keyword "pgtips."