When the pandemic hit British Columbia in 2020, air passenger traffic through Vancouver International Airport fell by nearly three-quarters.
Across Canada, tourism dropped by more than 50 per cent. In B.C., the country's largest tourism sector caved.
As a recent Statistics Canada report put it this week, "international and business travel came to a near standstill in Canada."
Among the hardest hit: car rental companies.
Of the 22,000 workers employed across car rental businesses in Canada in 2019, over 3,000 were in B.C. Thousands of employees lost their jobs as the bottom of the market fell out — and with that, prices dropped, according to a recent analysis by the national statistics agency.
Two years later, global supply chain delays for semiconductor chips have meant many car rental companies are still struggling to replenish their fleets with new vehicles.
As a result, in 2021, car rental prices shot up by nearly 32 per cent across Canada even as the tourism industry begins its rebound.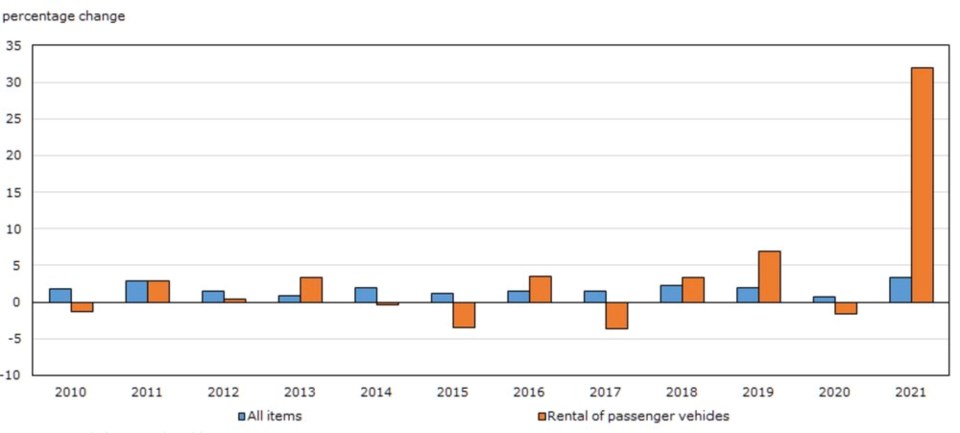 The supply of vehicles is so tight that rental companies in the U.S. have gone from supplying the second-hand vehicle market to buying pre-owned cars to boost their fleets.
As the price of rental cars soars, a handful of start-ups are now challenging long-established car rental industries in the same way companies like Airbnb changed the way many people travel.
More importantly, those rising up to take on companies like Budget Car Rental and Enterprise Rent-A-Car are looking to put a dent in a transportation sector that produces roughly a quarter of all greenhouse gas emissions in Canada.
"The disruption to the car market could spur lasting changes," says the Statistics Canada report.
So you want to drive a Tesla?
When Zerocar launched in January 2021, COVID-19 was raging with what, at the time, were more cases across Canada than at any time during the pandemic.
As co-founder Raymond Reid put it, "a fun time to start a company."
By only offering white-on-white Tesla vehicles, the idea was to target a higher-end group of customers.
But tourism, and the 60 per cent of the car rental business that comes with it, continued to flounder. That's when Zerocar CEO Jason Gagné says they saw an opportunity.
Locals were avoiding public transit, instead turning to car-share programs like Evo to run errands or get around town.
So Gagné and Reid decided to adjust their prices.
"We were, I guess, scared of what was coming with tourism going down," said Gagné.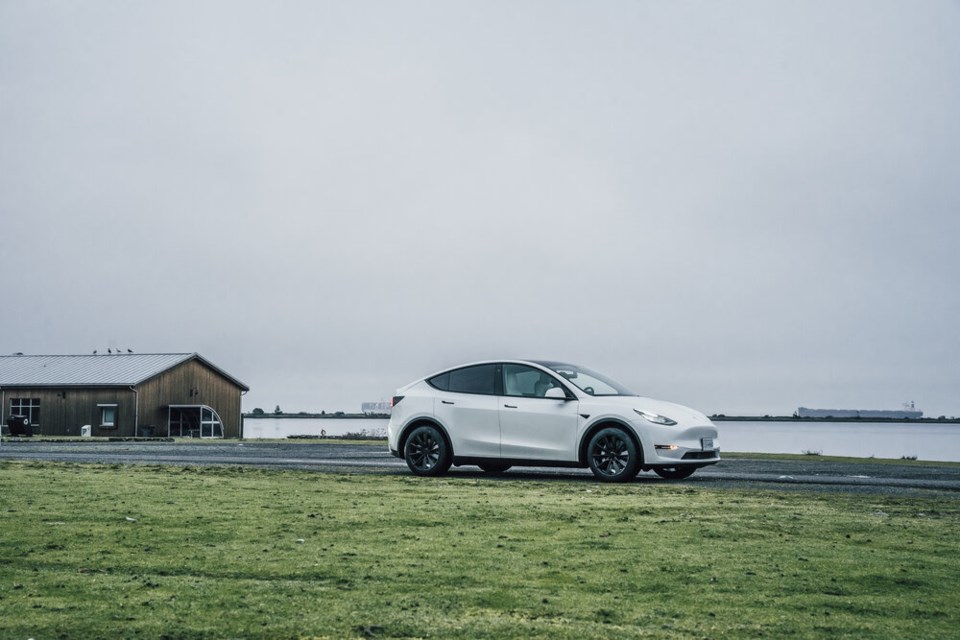 A year after launching its rental car program from a Richmond office, the company then pivoted to serve local residents with a unique car-share program.
Launching in January this year, customers can now book a Tesla with Zerocar by the hour instead of by the day. At the moment, it's geographically limited: the car-share fleet is concentrated in the City of Vancouver, with pickup areas in neighbourhoods like Kitsilano, Coal Harbour, Yaletown and other parts of downtown.
"We are the first electric car share in Canada and I believe North America as well. And we're definitely the first focusing on Tesla," said Gagné.
Focusing on local customers has allowed the company to grow throughout the pandemic. And as traditional car rental companies have upped their prices due to vehicle shortages, the CEO says Tesla found a way around the global chip shortage.
That's allowed Zerocar to become increasingly competitive with big rental companies like Hertz and Enterprise — offering daily rentals as low as $85 during the peak summer season.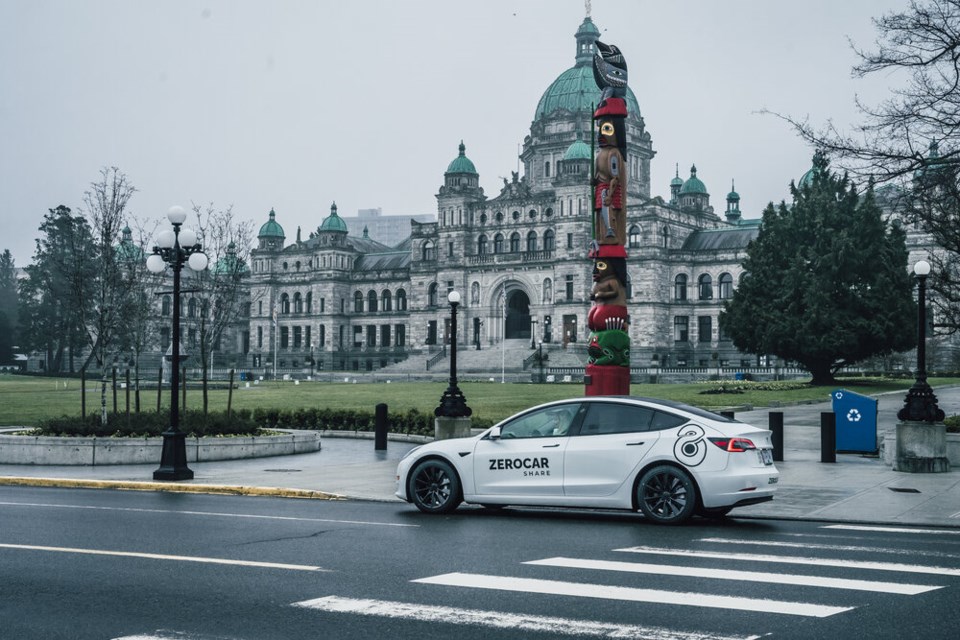 Part of what gives companies like Zerocar an advantage is the draw of a high-end electric car, says Gagné.
In Vancouver, Hertz offers the Hyundai Kona and Volvo XC40 but has yet to integrate the 100,000 Tesla Model 3s and 65,000 Polestar electric vehicles it said it would buy over the last eight months.
That puts companies like Zerocar ahead of the curve.
Part of the company's mandate, says Gagné, is to dispel people's range anxiety and offer a window into what it would be like for a car owner to adopt the new technology into their daily life.
"A lot of people want to test out how an electric car works, how to charge, how a road trip goes," he said. "We definitely help sell a lot of vehicles just by renting."
"The industry is changing."
In Vancouver alone, he says achieving the provincial target to shift all new vehicle sales to zero-emission models by 2035 will require at least 1,500 electric vehicles as part of car-share programs. The company is now in talks with other municipalities, such as Surrey, Burnaby and Whistler, to expand their fleet.
"We're going to keep expanding into all the different corners of Vancouver and then go to other cities," said Gagné.
Car share for travel
While some car-share companies, such as Evo Car Share in Metro Vancouver and Victoria, are focused on one-way trips across town, others are looking to fill the retracting car rental industry with multi-day travel in mind.
That includes companies like Turo, which first launched in Canada in 2016 and now has over 1.2 million members in 350 cities across the country.
Instead of a fleet of cars, like Evo or Zerocar, Turo works as a kind of Airbnb of the car-share world, allowing members to rent out their own personal vehicle or borrow cars under a peer-to-peer model.
The environmental benefits could be substantial. Studies show that most car owners leave their vehicle sitting idle 95 per cent of the time.
Turo taps into that downtime by offering vehicle owners a chance to rent out their own cars — in the process, earning on average $800 per month. In popular tourist destinations like Vancouver, the average car owner's monthly earnings climb to $1,100, says Turo Canada head Cedric Mathieu.
"There are 23 million cars in Canada. These cars are vastly under-utilized," said Mathieu. "They're sitting idle in a garage, in a driveway, costing their owners money — depreciating. And the idea is really to unlock that excess capacity… so there are fewer cars on the road."
Like Zerocar, Turo launched in British Columbia during the pandemic, in June 2020. Unlike the Tesla-only company, Turo aims to have a huge variety of vehicles, costing from $30 per day all the way up to over $200 per day for higher-end models.
"Anything from a really affordable 2016 Honda Civic to, you know, a 2022 Tesla Model X," said Mathieu.
Anyone looking for a vehicle to rent can join the app for free and browse by vehicle type and location before settling on what they want.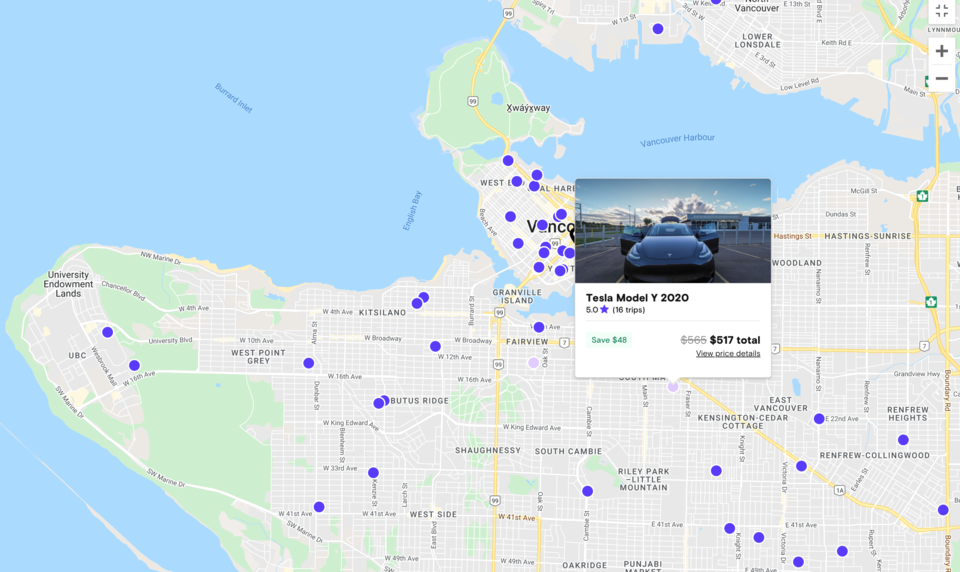 So far, the most popular cities in B.C. are Vancouver, North Vancouver, West Vancouver, Richmond, Surrey and Burnaby. But in many cases, Mathieu says "hosts" are willing to deliver their car to a hotel or location that's convenient for the "guest."
Turo takes a 30 per cent fee, but with that, the company provides insurance through the Insurance Corporation of British Columbia. That way, if someone renting a car gets into an accident, the vehicle is fully covered and the damage won't require the owner to pay a deductible or suffer an increase in personal premiums.
The company's model is travel-focused, but that doesn't mean it's only used by international and domestic visitors. Mathieu says many locals rent the vehicles to get out of town for a few days on short road trips or to local destinations like Whistler.
Most people who use the service rent it for three to four days at a time, he says.
But joining the app also gives members access to cities around the world, so far, spanning the U.S., Canada and the U.K.
All of that has meant huge growth for the company at a time the car rental industry is declining. Since Turo began operating in B.C. in 2020, roughly 1,600 vehicles have signed up across the province.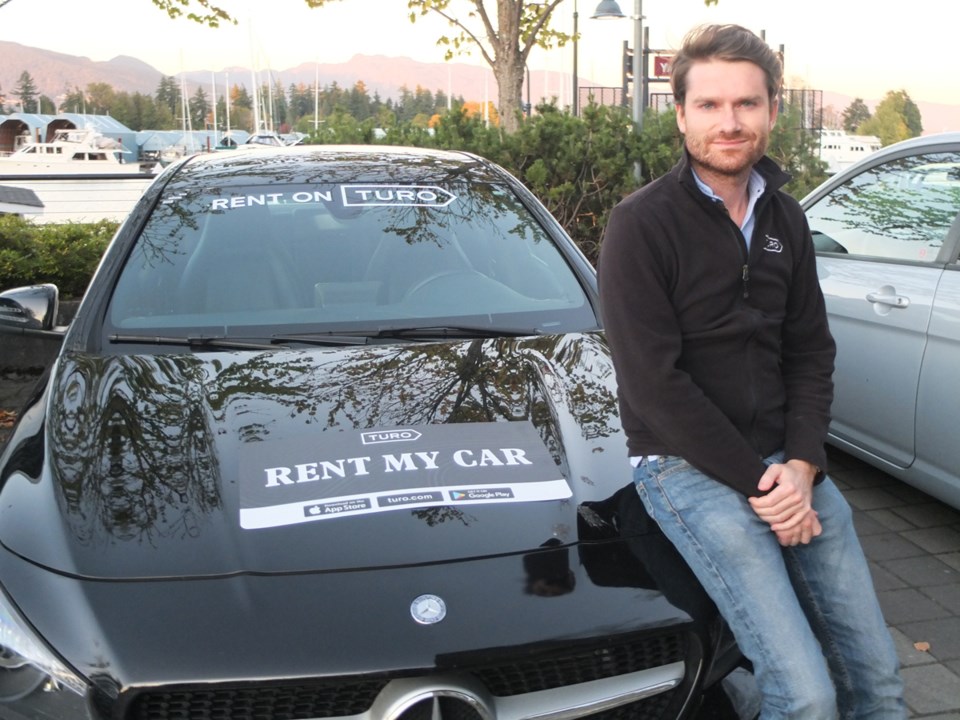 As of May 5, bookings in B.C. are up more than 1,000 per cent year-over-year. The province is also the most popular Canadian market for electric vehicles, and the 400 EVs registered with Turo saw bookings climb 100 per cent since last year.
The top vehicle model? The Tesla Model 3, perhaps not surprising in a province with the highest rate of EV sales in North America.
"The demand has been soaring over the past few weeks and months," Mathieu said. "It's very expensive now to find the rental car if you're able to find one at all."
From Mathieu's perspective, Turo is paving the way for a future where individual cars are used by more people, so that once automated vehicles become a reality, cities won't be plagued with as much traffic.
Will traditional car rental companies make their own pivot?
Like any move to "disrupt" a long-established industry, jobs are at stake. And while hundreds of Canadian car rental operations have been forced to close their doors since the start of the pandemic, larger companies are betting big on their own electric future.
Still, beyond the pandemic, there are a number of challenges facing the car rental industry, according to Craig Hirota, vice-president of government relations and member services for the Associated Canadian Car Rental Operators.
A lot of it, he says, will depend on whether or not the supply of vehicles reverts back to its former self.
"Our industry has always differed from how airplane seats or hotel rooms are booked/paid because, with rare exceptions, there have always been enough cars," said Hirota.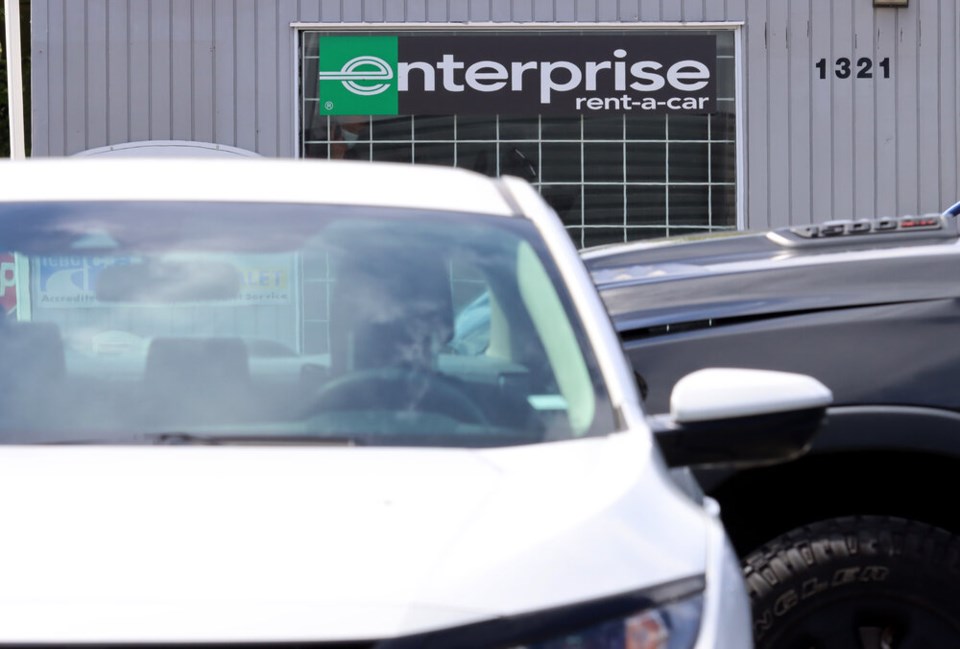 Vehicle prices have "risen dramatically" with the rise of new safety technology, hybrid or electric propulsion and the vast range of electronics that goes into a modern car, he said.
Hirota says the rise in costs for rental cars will likely continue just based on the elevated cost of buying and repairing a new generation of cars.
He points to a May 3 Avis Budget earnings call where company chief financial officer Brian Choi laid out how inflation is increasing the costs of new vehicles, labour, real estate, parts and insurance.
Despite that, said Choi, rental cars are good value.
"Where else can you get a $20,000 asset simply handed to you for unsupervised use nationwide whenever you need it for less than the cost of a tuxedo rental?
"Every booking we received is proof that our customers feel the same way."
CORRECTION: A previous version of this story identified Brian Choi as chief executive officer of Avis Budget Group. Choi is, in fact, the chief financial officer of the company.