Move over pumpkin spice, fall's new flavour is… a rich onion broth topped with Gruyère cheese? Yes, French onion soup is trending on TikTok thanks to thousands of home cooks showing off their onion caramelization skills and best week-night dinner hacks.
The French dish looks fancy and difficult to make but with the right tools (mainly, an oven-safe vessel) and patience (the onions can's be rushed), this is a relatively quick dish that doesn't require a lot of ingredients, prep or time.
The TikTok tutorial with thousands of views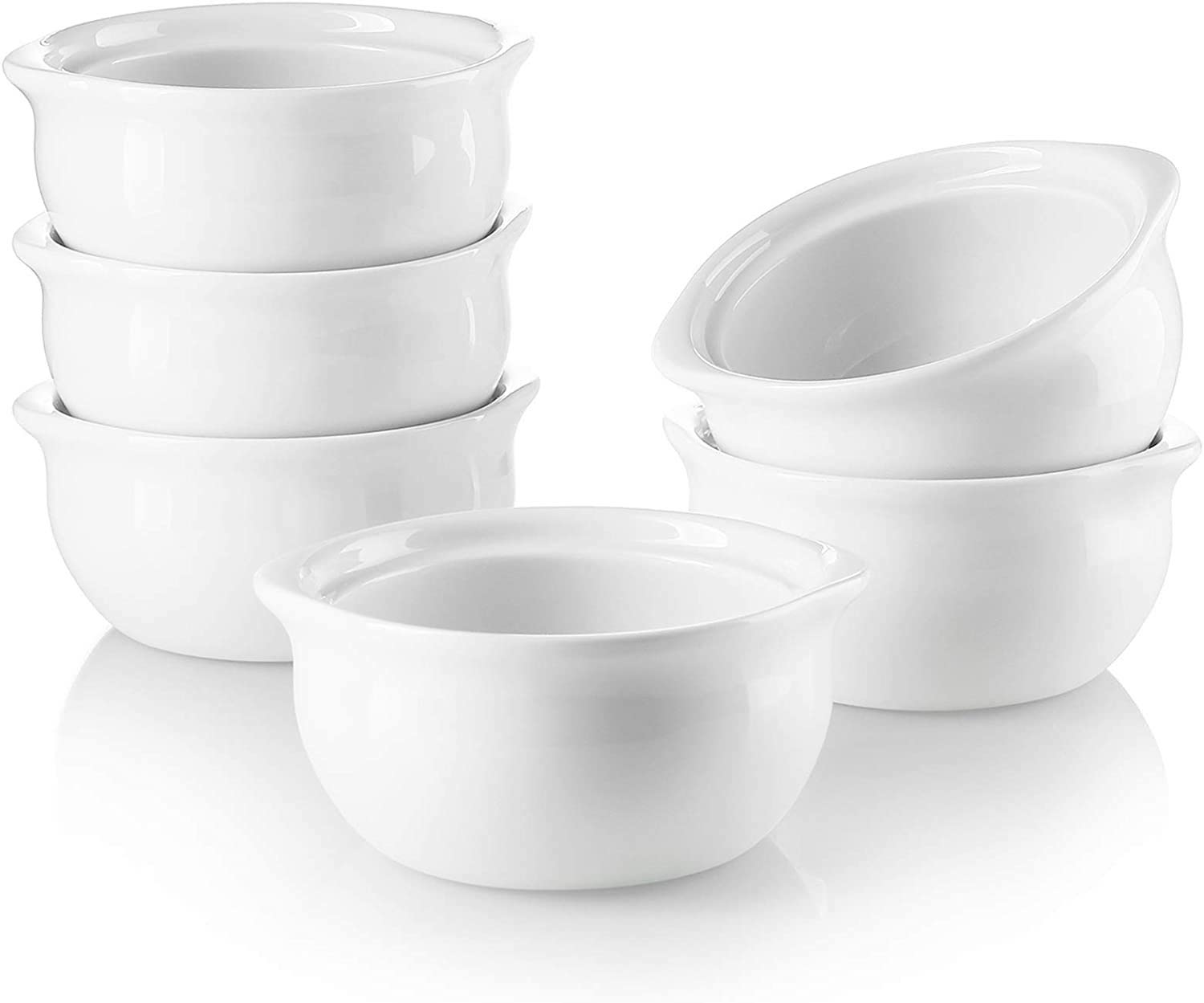 This @hipfoodiemom1 video is easy to follow along with while cooking so it's no wonder it has 700,000 views (seriously). The onions are nice and caramelized and she adjusts the recipe to make a small batch, great for when soup is an appetizer or lunch. Chef Alice went with simple white bowls — like this oven-safe, 10-ounce set of five bowls from Amazon.
How food bloggers make French onion soup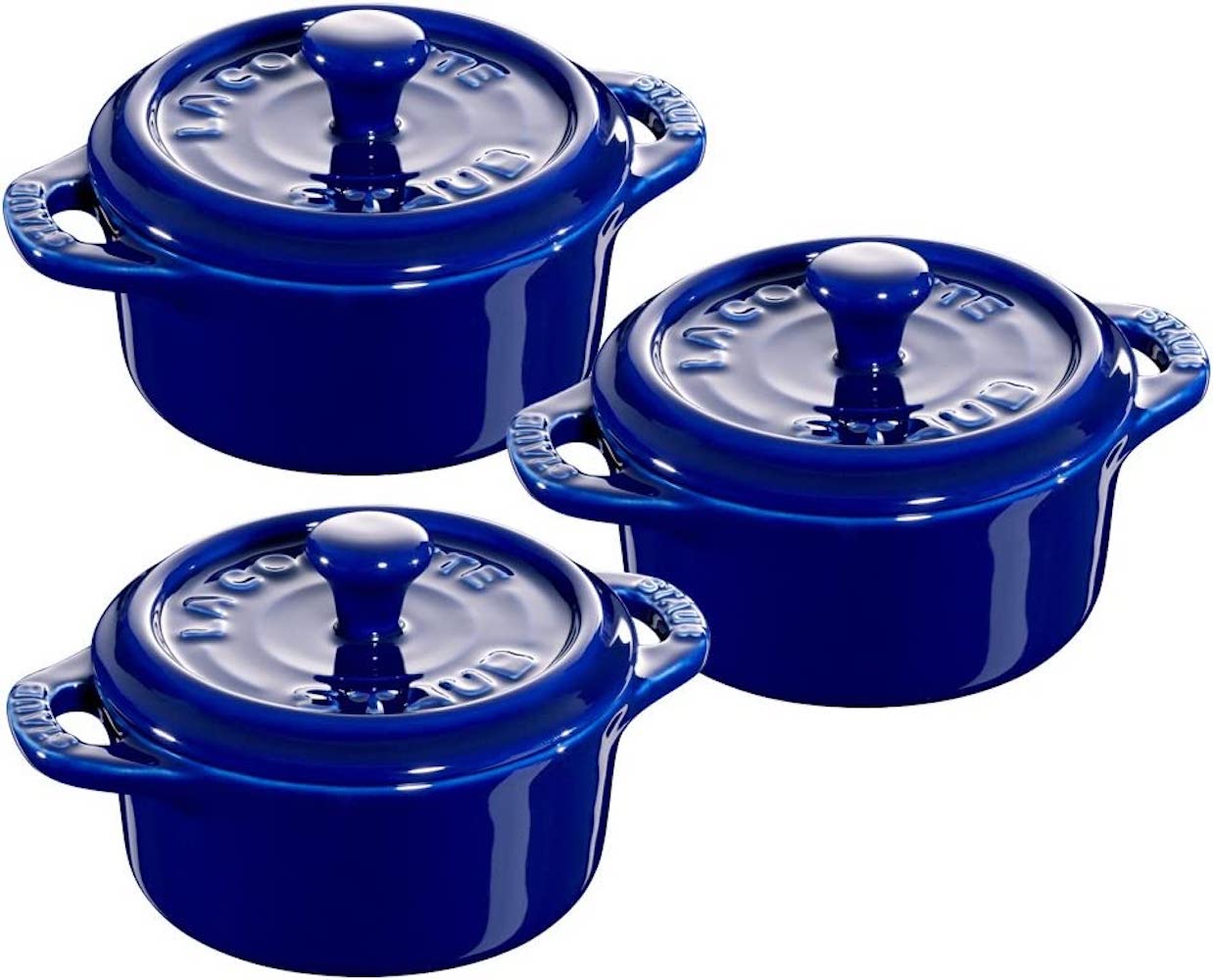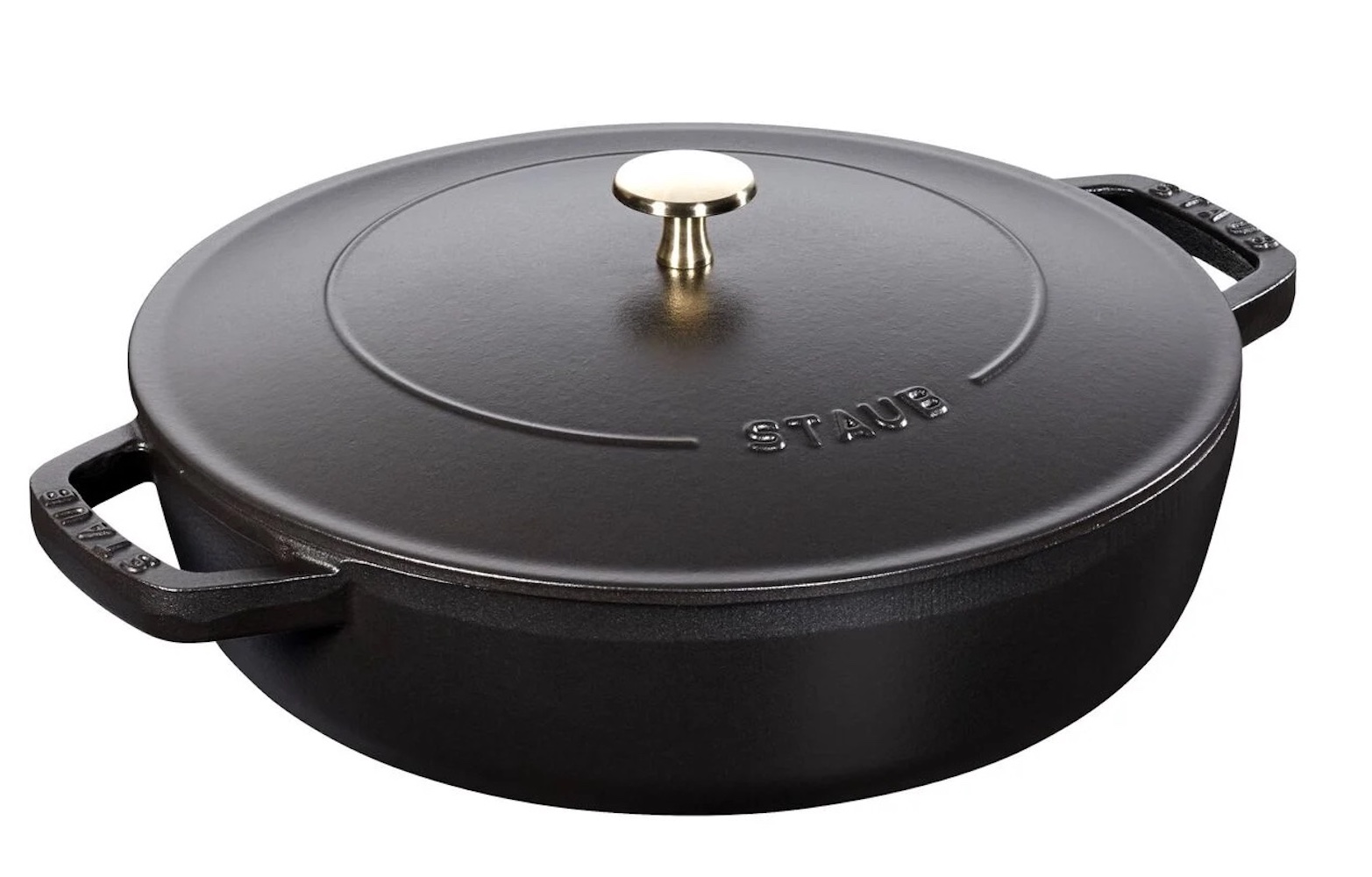 Damn Delicious's French onion soup recipe is a simple take on a classic recipe with fresh thyme, baguette slices and caramelized onions. The Staub mini cocotte set ($110/set of three at Amazon) is perfect for individual servings and the 2.5L braiser ($249.99 at Zwilling) is great for family-style serving.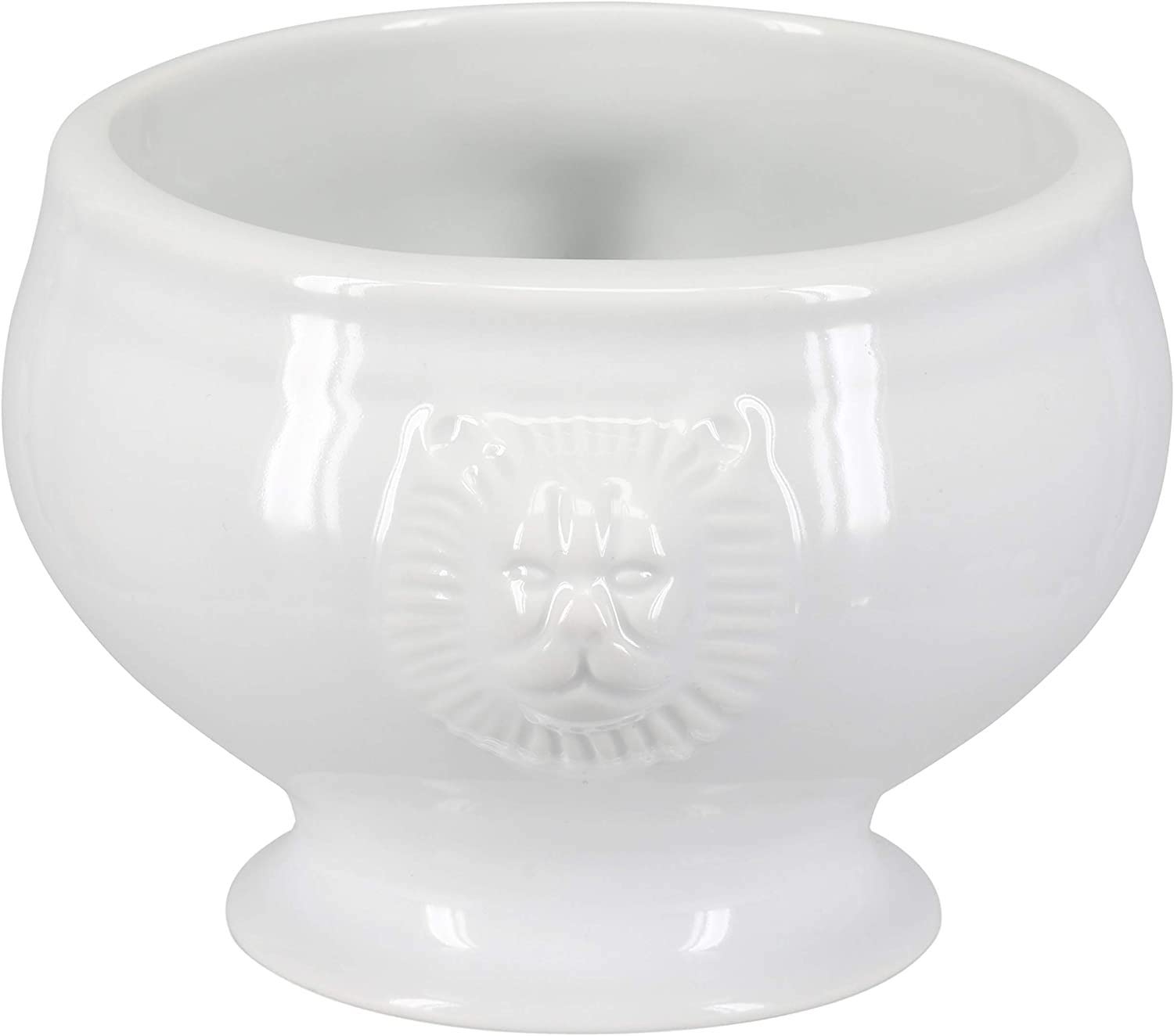 This popular Once Upon a Chef recipe gets excellent reviews from home cooks (adding white wine and Worcestershire sauce makes the broth deeper and more rich). Per instructions, it can be made in a Dutch oven and transferred to oven-safe bowls that look like these porcelain lion's head bowls. Set of four, $84 on Amazon.
Restaurant-style French onion soup bowls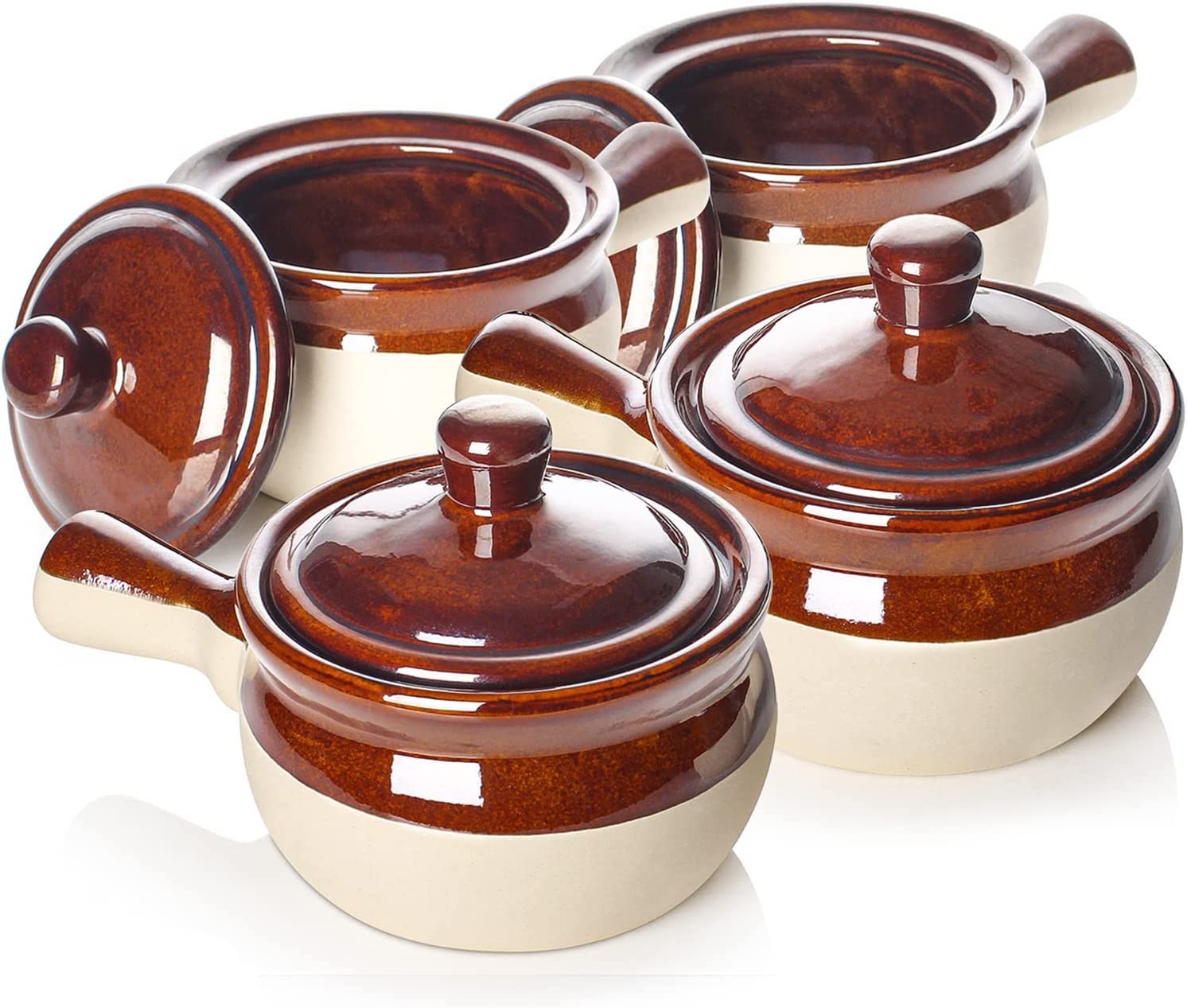 A piping hot order of French onion soup from a restaurant is usually served in a bowl with a long handle. There are a couple of different options to consider like plain white ($34.94/four on Amazon), retro lidded bowls ($57.11/four on Amazon, pictured), a set of homey blue bowls ($49.99/four at Amazon) and these red bowls that look like a French cookware brand but cost a lot less ($34.37/four at Amazon).