Hunting for the best Cyber Monday deals in appliances? We're tracking all of the discounts at Canada's top online retailers.
We'll do all the research for you. We'll find the steepest discounts, brand-name items, five-star user reviews, and shipping availability in B.C.
For more up-to-the-minute deals, check out our Cyber Monday offers on tech gear, fashion, health and fitness, toys, furniture, pets and beauty and grooming.
Check back often for the latest updates. (Prices are subject to change and availability.)
BEST CYBER MONDAY DEALS FOR THE KITCHEN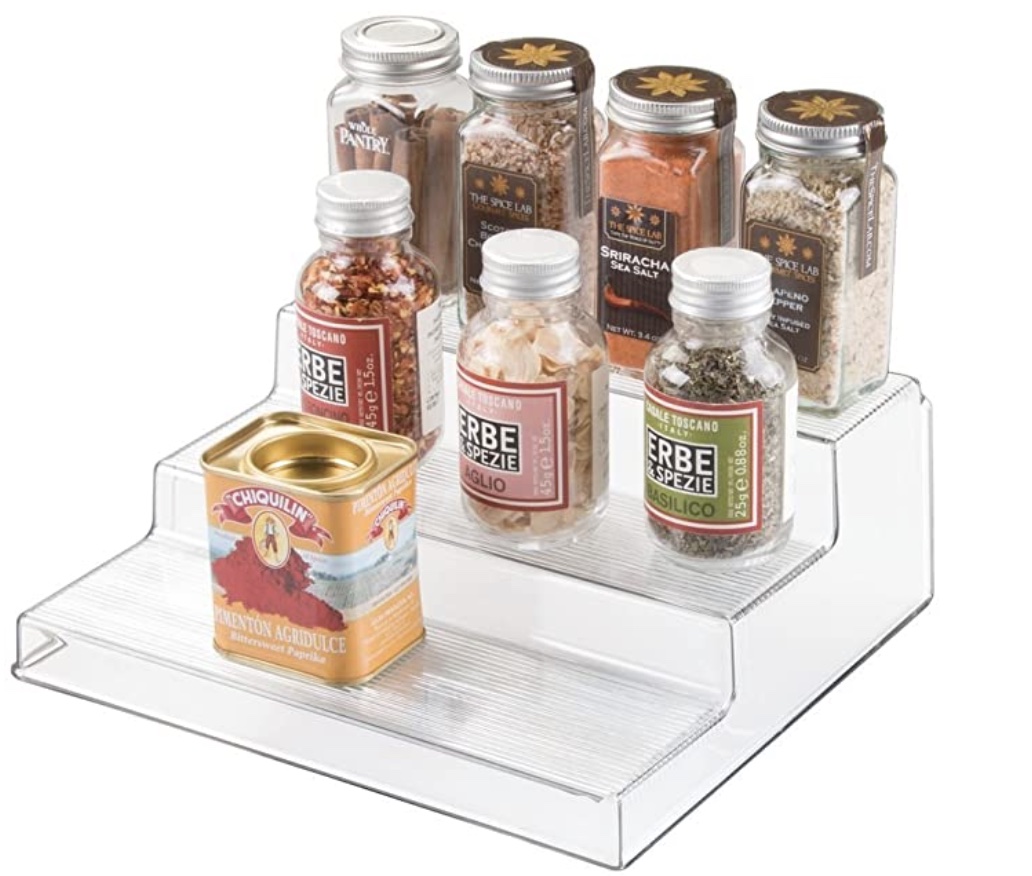 There's some stellar organizing products on sale, like iDesign fridge organizers ($15.30), a two-level Lazy Susan organizer ($31.60) and a 3-tier spice rack ($16.80). All available from Amazon.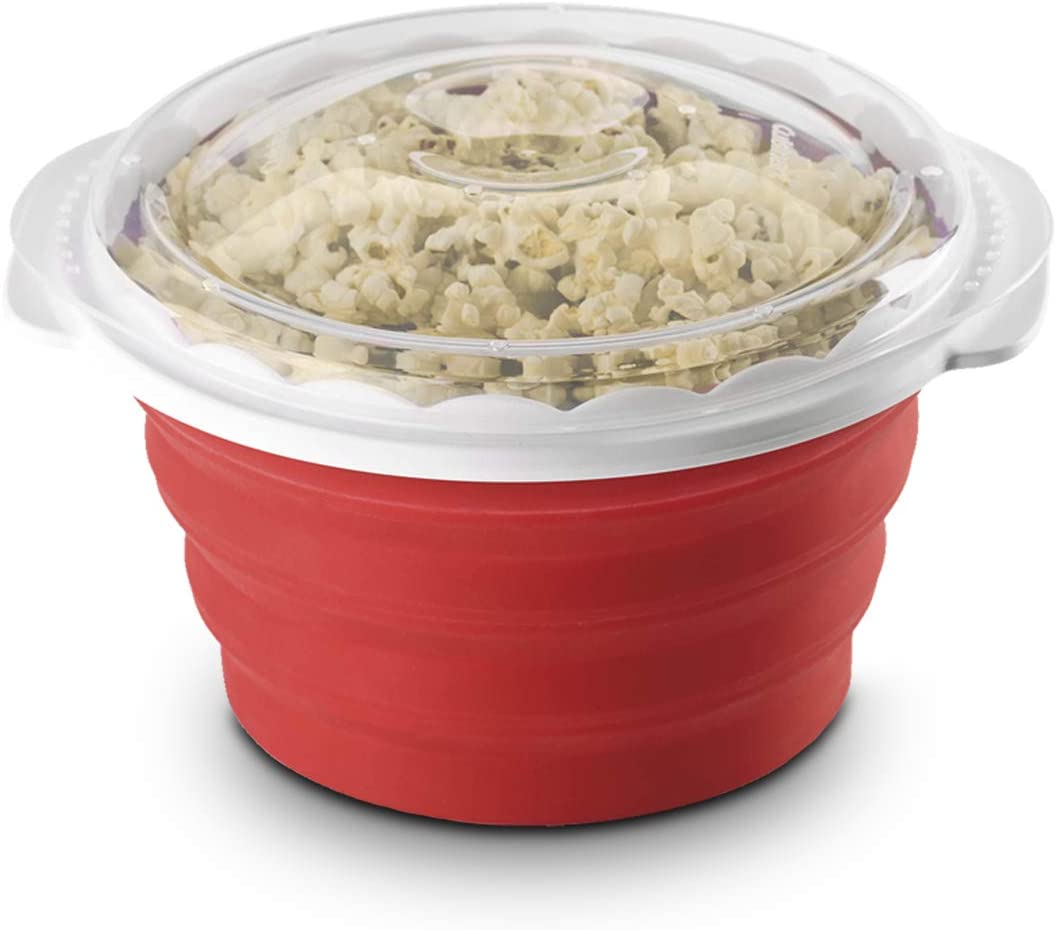 Cuisinart's selection of on-sale appliances include a pop and serve popcorn bowl ($19.59), a stainless steel food mill (the trick to restaurant-level mashed potatoes!), a salad spinner ($13.99) and a deluxe electric can opener ($36.40). All items available at Amazon.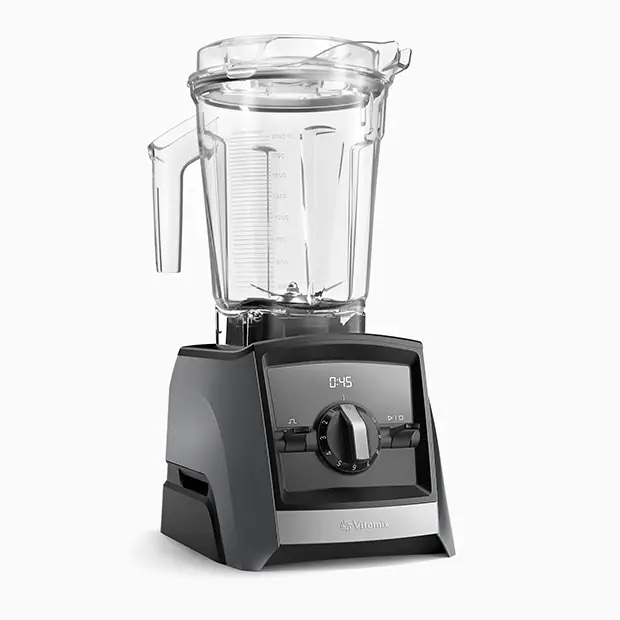 There's blenders, then there's a Vitamix: the Explorian E310 is on sale at Bed Bath & Beyond ($389) as well as directly through Vitamix. See the full range here.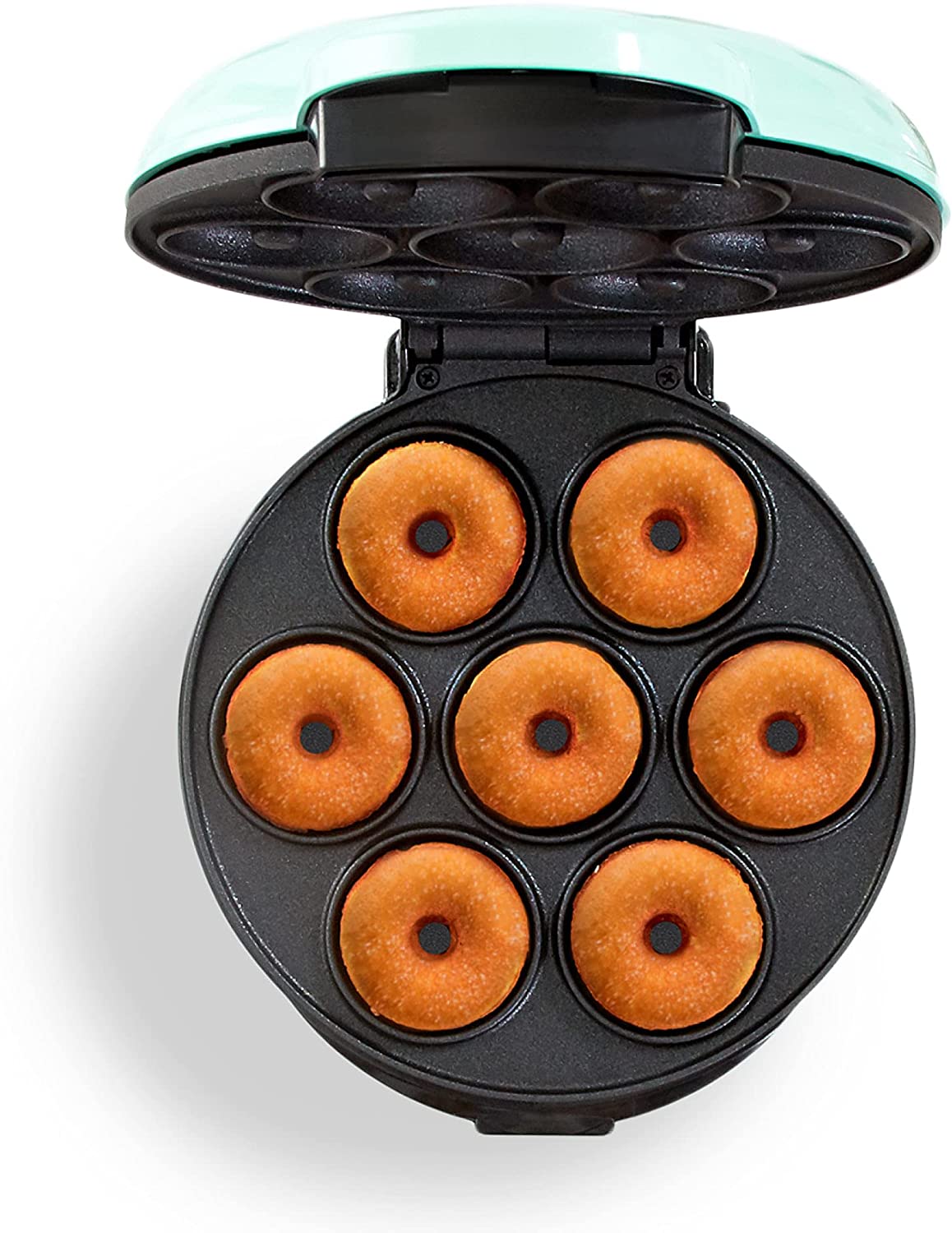 Dash is a line of small kitchen appliances that make tasty grilled treats like waffles. Its mini donut maker includes an automatic timer and users love that the dough doesn't need to be made from scratch (boxed cake or brownie options are totally fine). Available at Amazon ($34.99).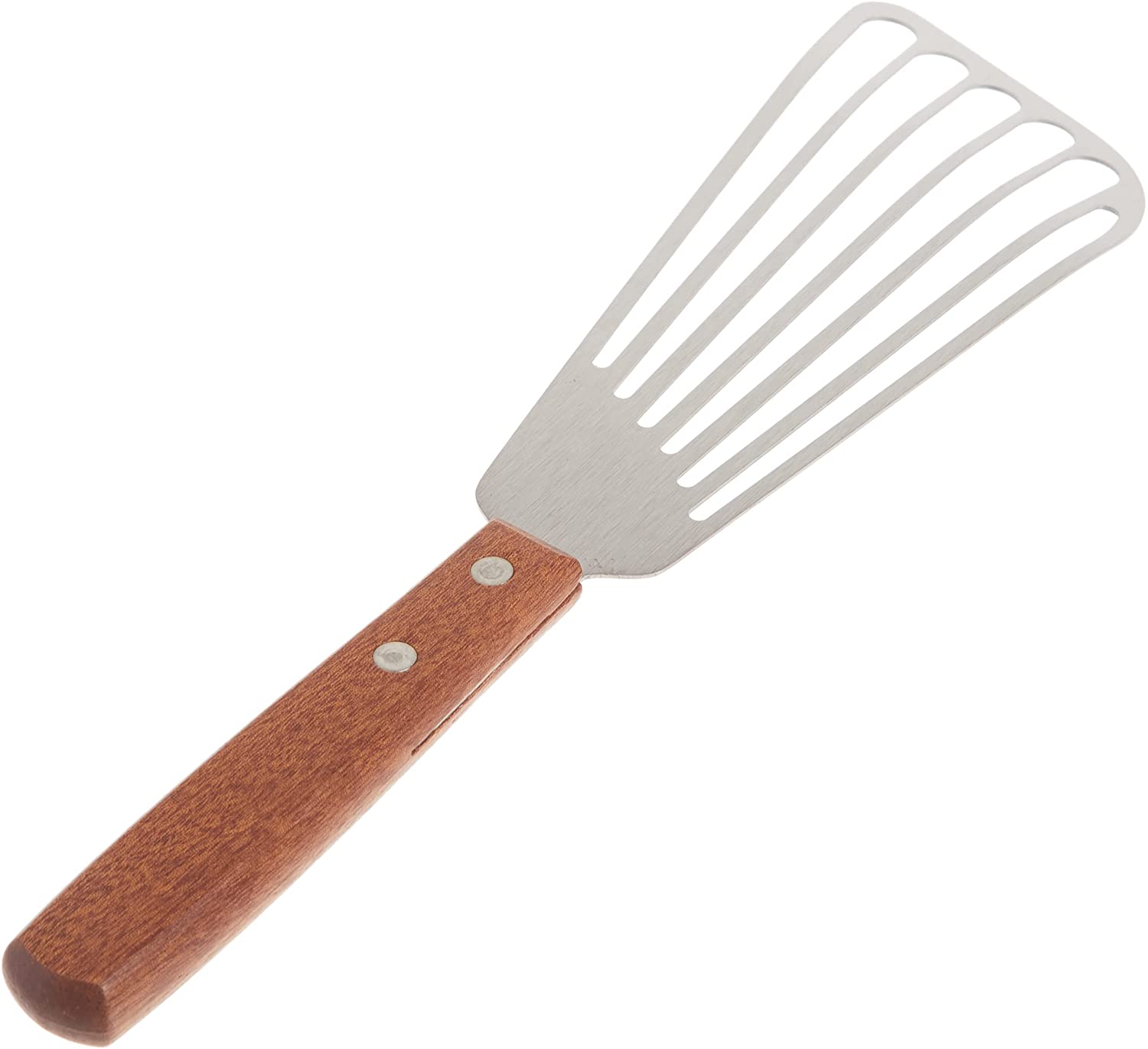 Fish spatulas are handy for pancakes, eggs, poultry, steak and of course fish because the perforated handle and steel construction helps with with the critical flip. Available at Amazon ($15.48).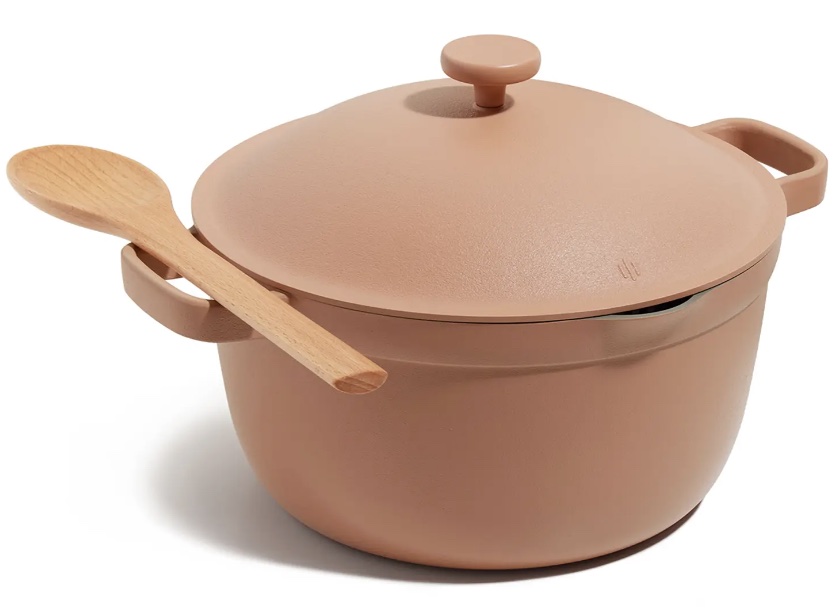 The Instagram-famous pan sold out but there's still a chance to score a pastel Our Place pot from Nordstrom ($155).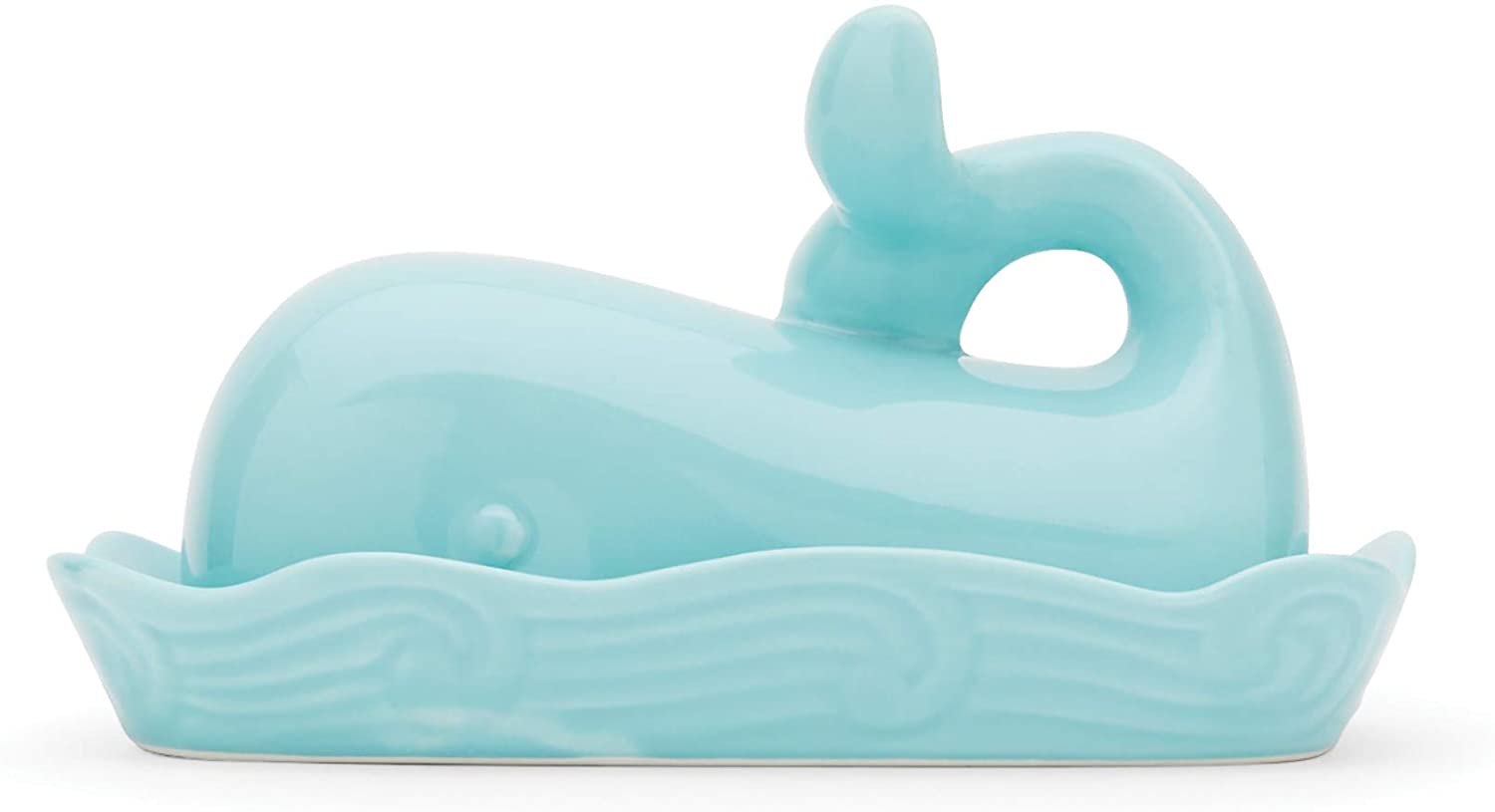 This blue whale butter dish is just the right amount of kitsch for any kitchen. Available at Amazon ($14.70).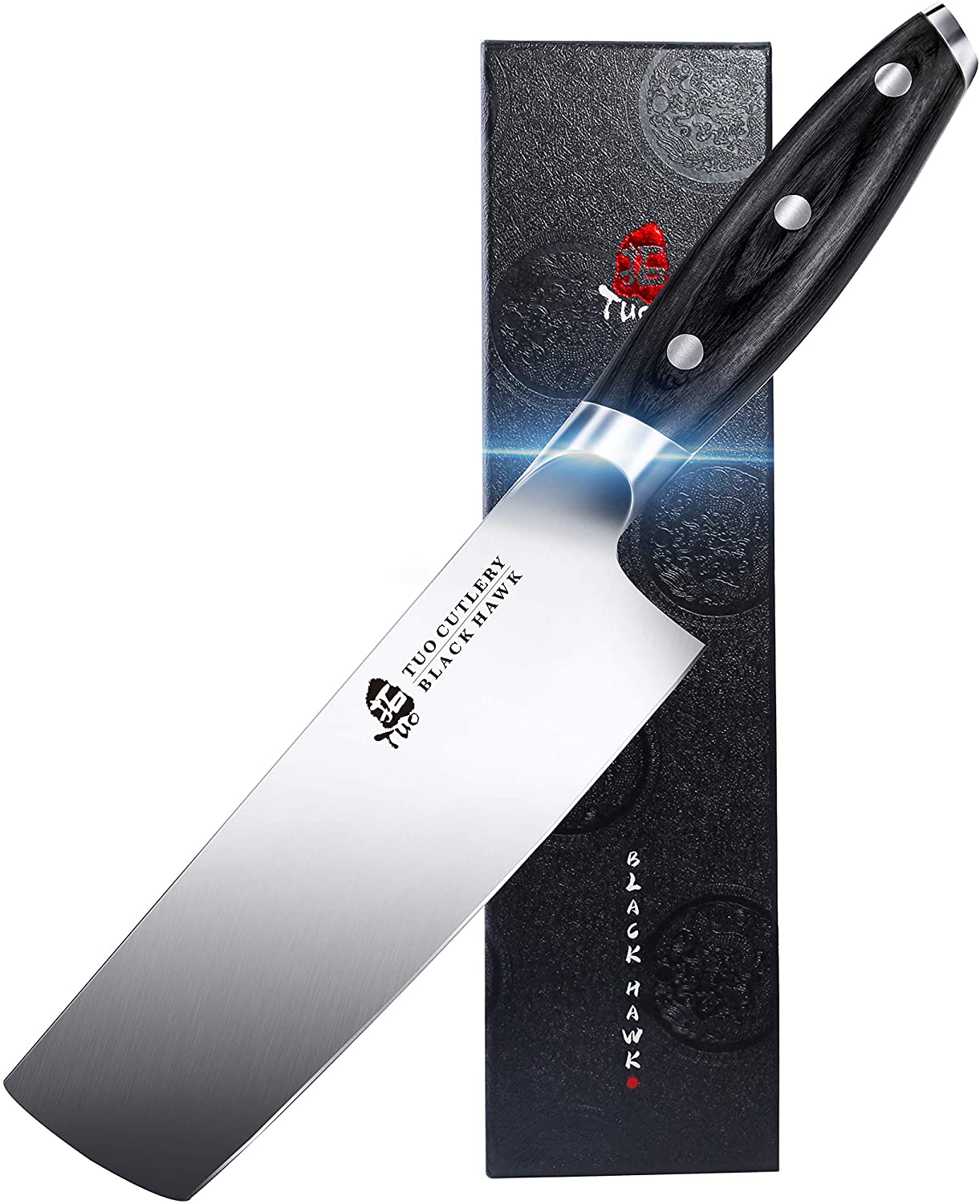 This sleek Nakiri knife is made from German steel and a sturdy wood handle. Available at Amazon ($24.19).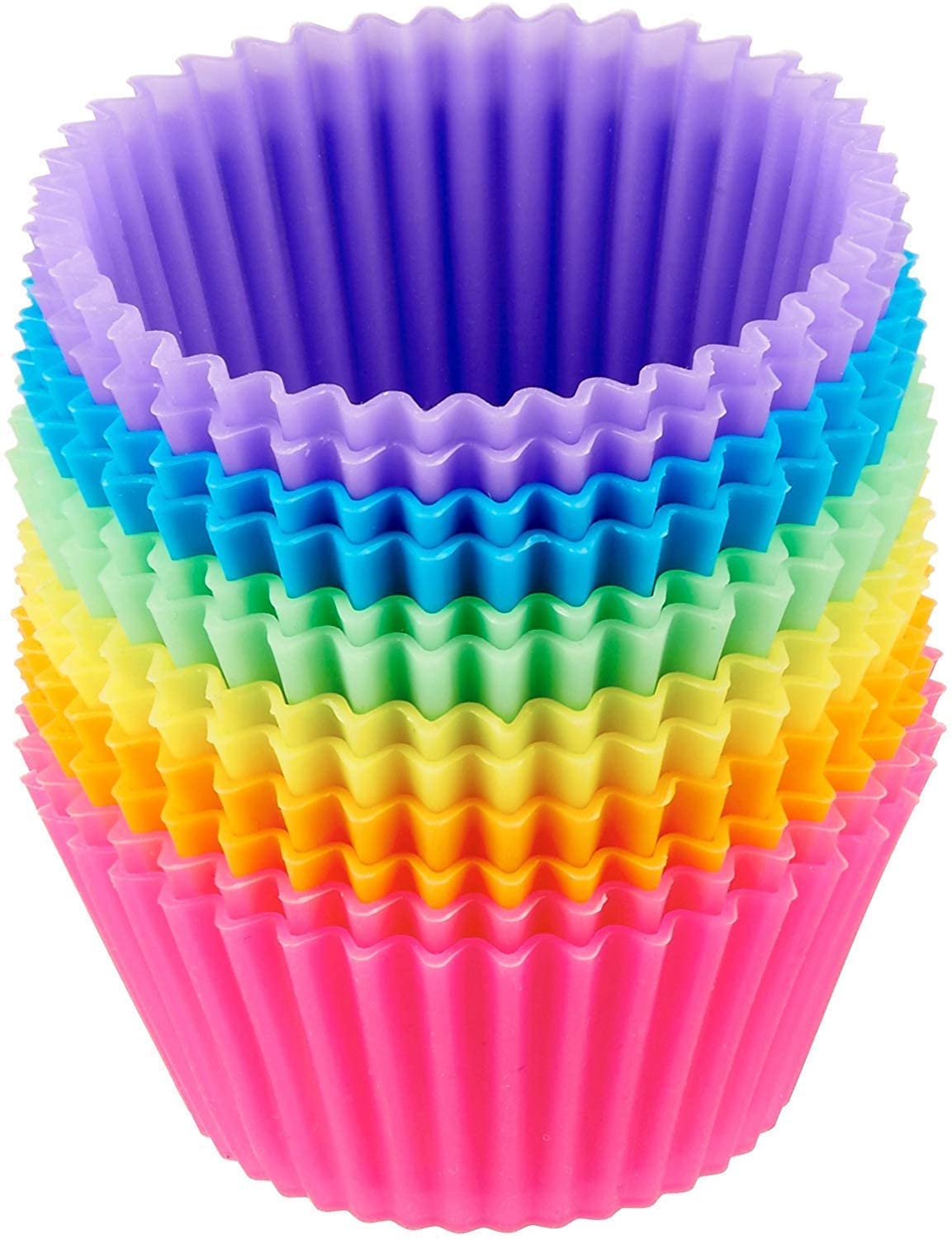 Busy bakers will get a lot of use out these reusable and freezable cupcake/muffin cups. Available at Amazon ($6.58). These mini springform pans are three for $22.02 at Amazon and a set of silicone baking mats is just $10.26.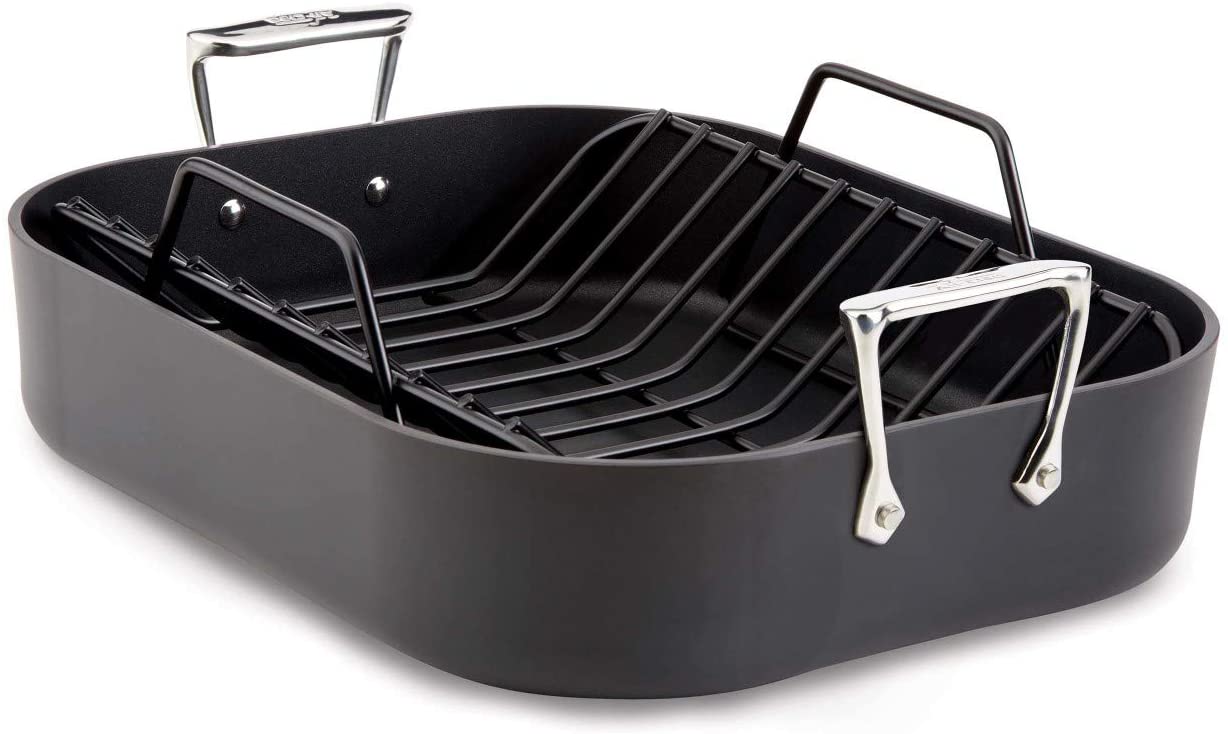 If you're the go-to turkey/ham/roast/tofurkey maker for group dinners, this All-Clad 13" roasting pan will help with making a large meal. Available at Amazon ($125).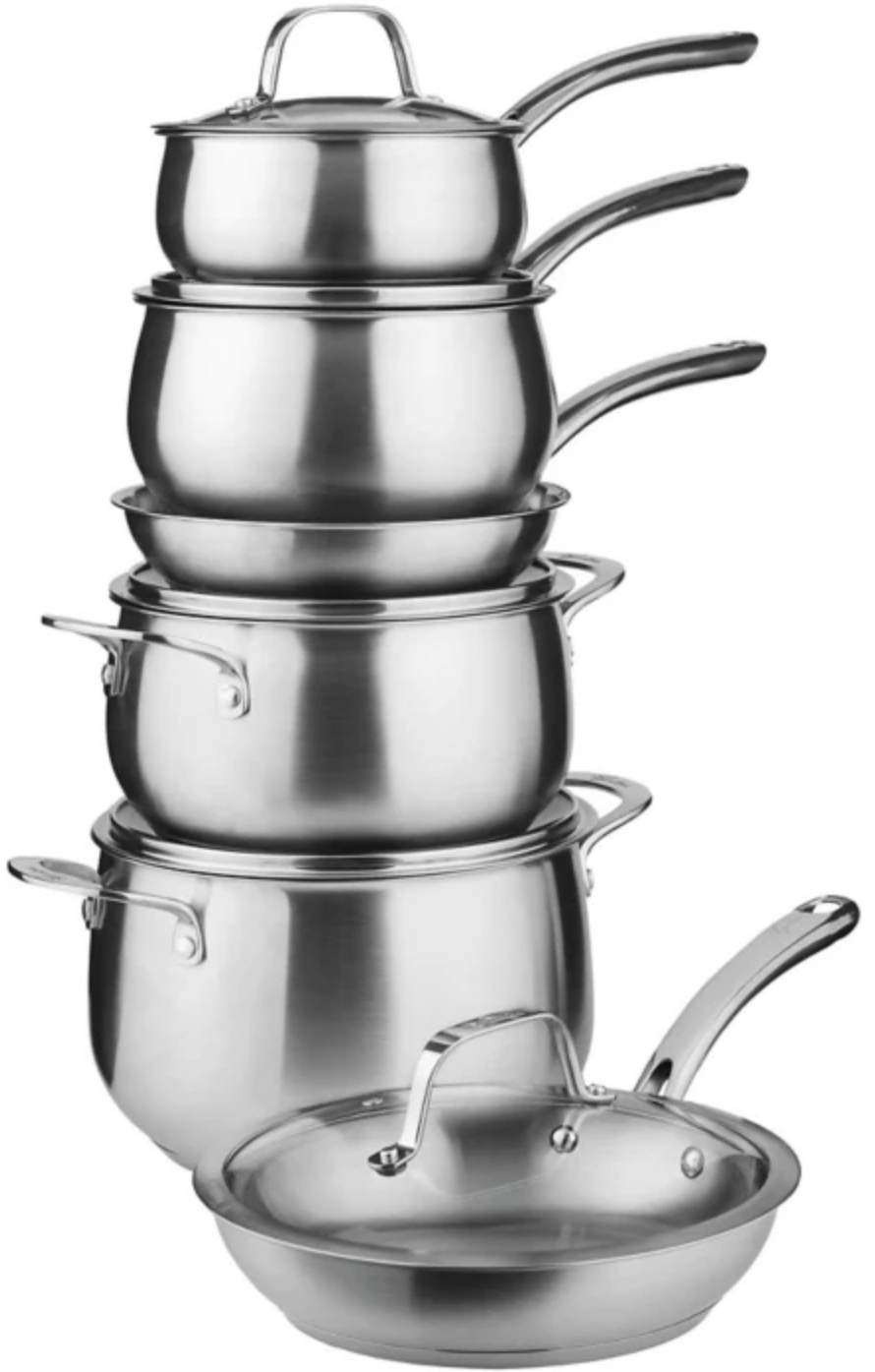 One of the biggest deals we've seen so far is this set of Lagostina Prima stainless steel pots and pans, which is nw $199.99 on Canadian Tire (regular price: $799.99).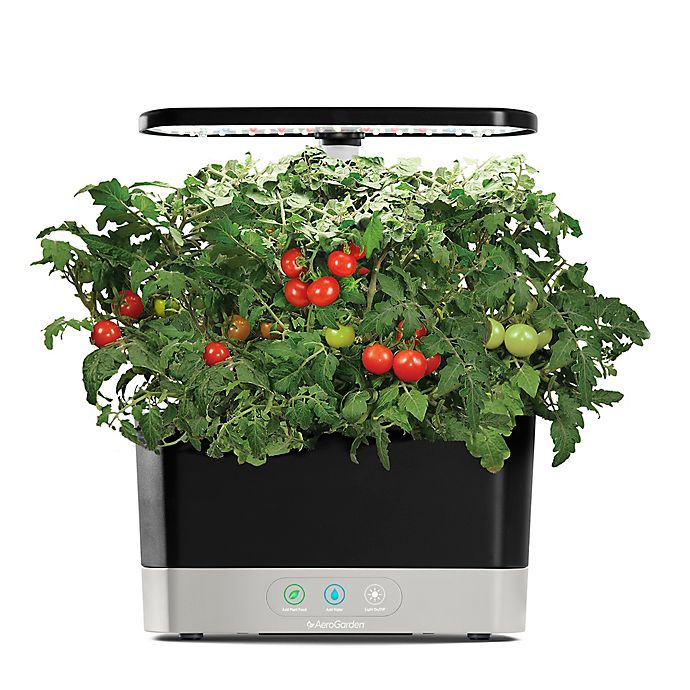 If an Aerogarden is on your wish list (or gift list), there's no better time to invest in growing a small indoor herb and veggie garden. From $119.99 at Bed Bath and Beyond.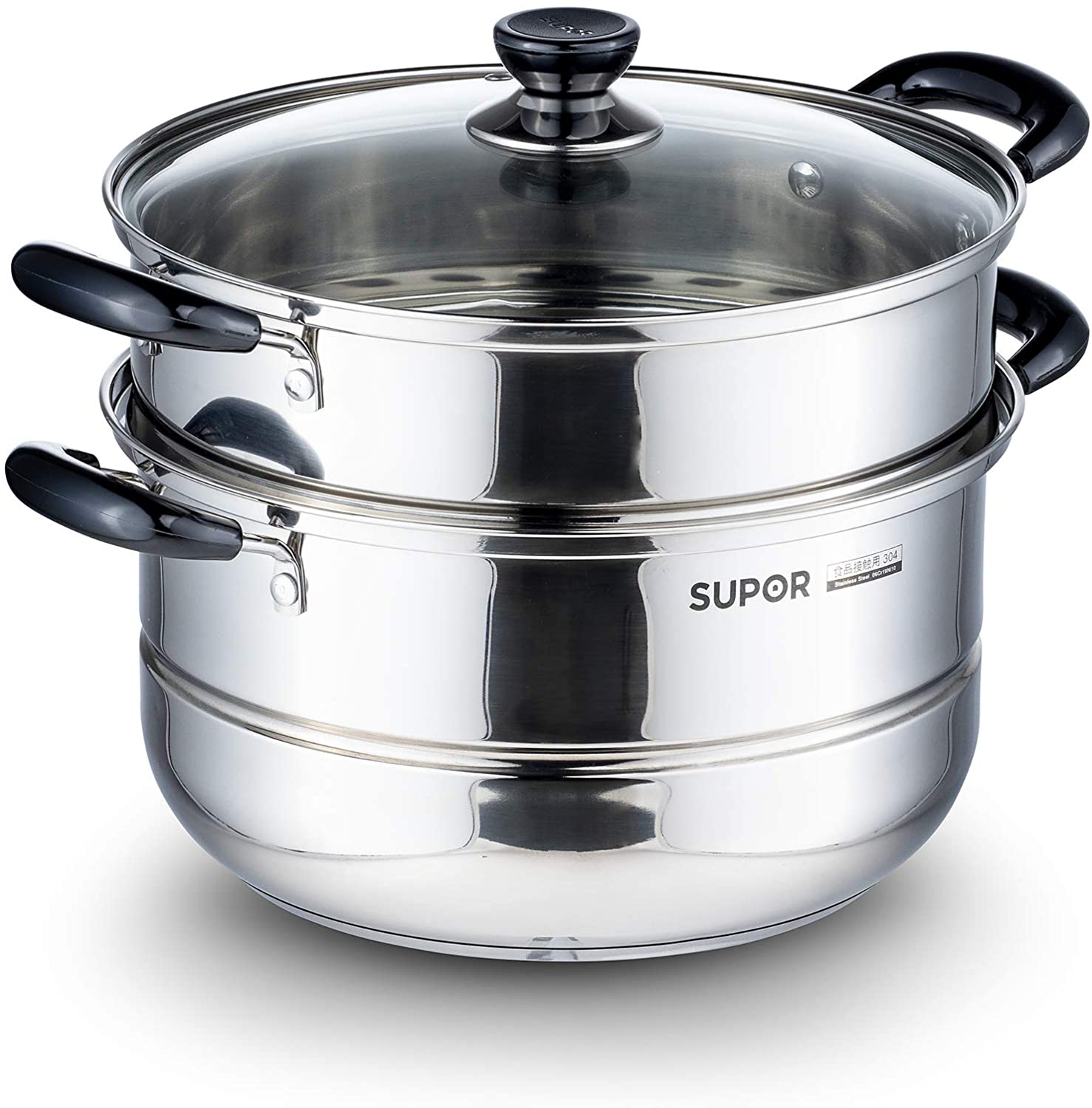 This highly rated and best selling two-tier steamer includes a glass lid and inserts. Available at Amazon ($39.97).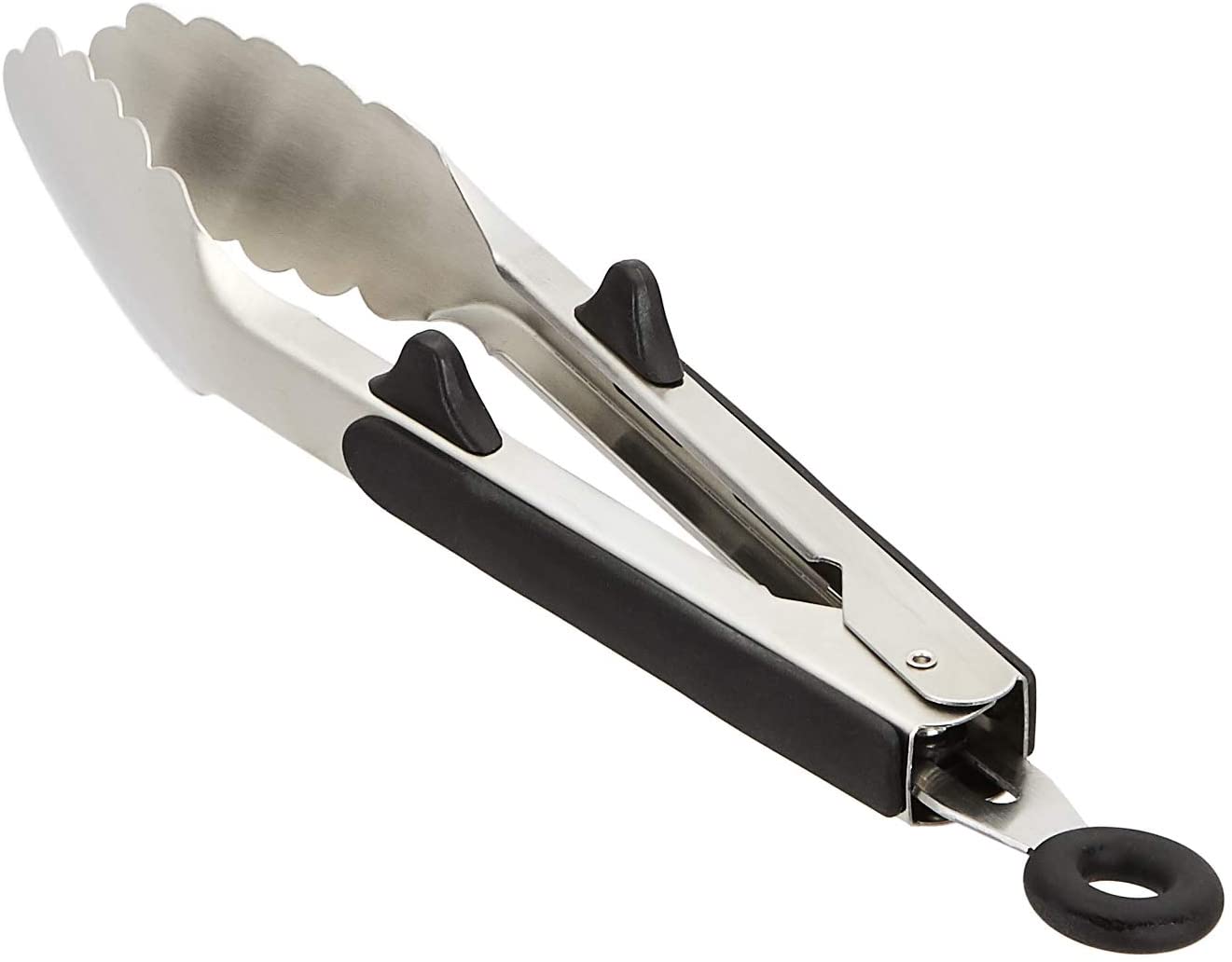 Stainless steel kitchen tongs are so useful, keeping multiples around makes sense. From $9.96 at Amazon.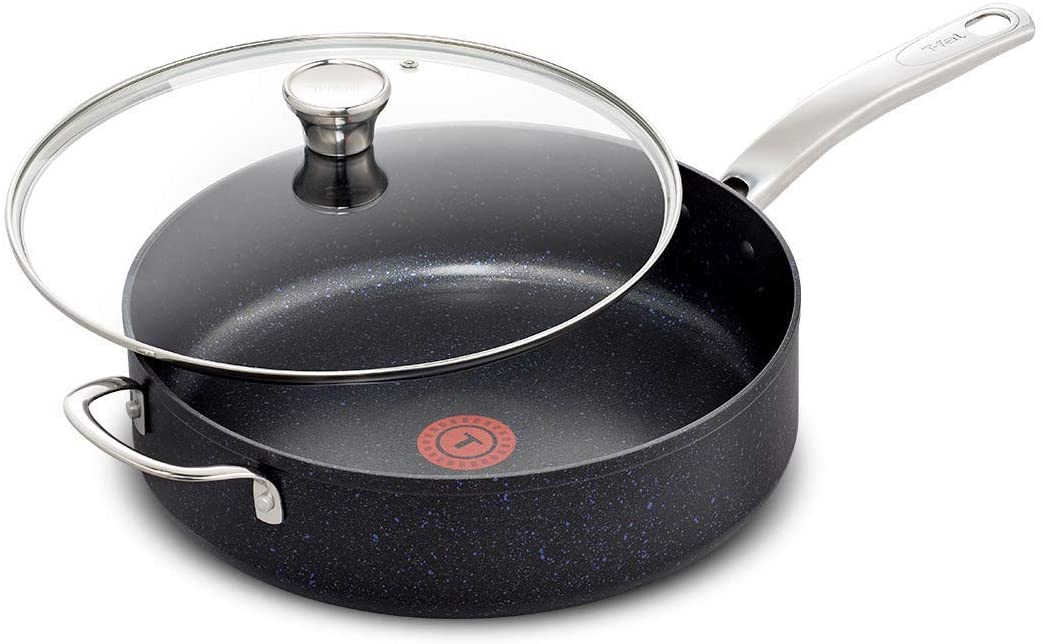 Halfway between a pot and pan is this 5-quart T-Fal Jumbo Cooker with glass lid. It is deep enough to handle big jobs (like tomato sauce) and has a non-stick surface for the quick stuff, like fried eggs. Available at Amazon ($34.97).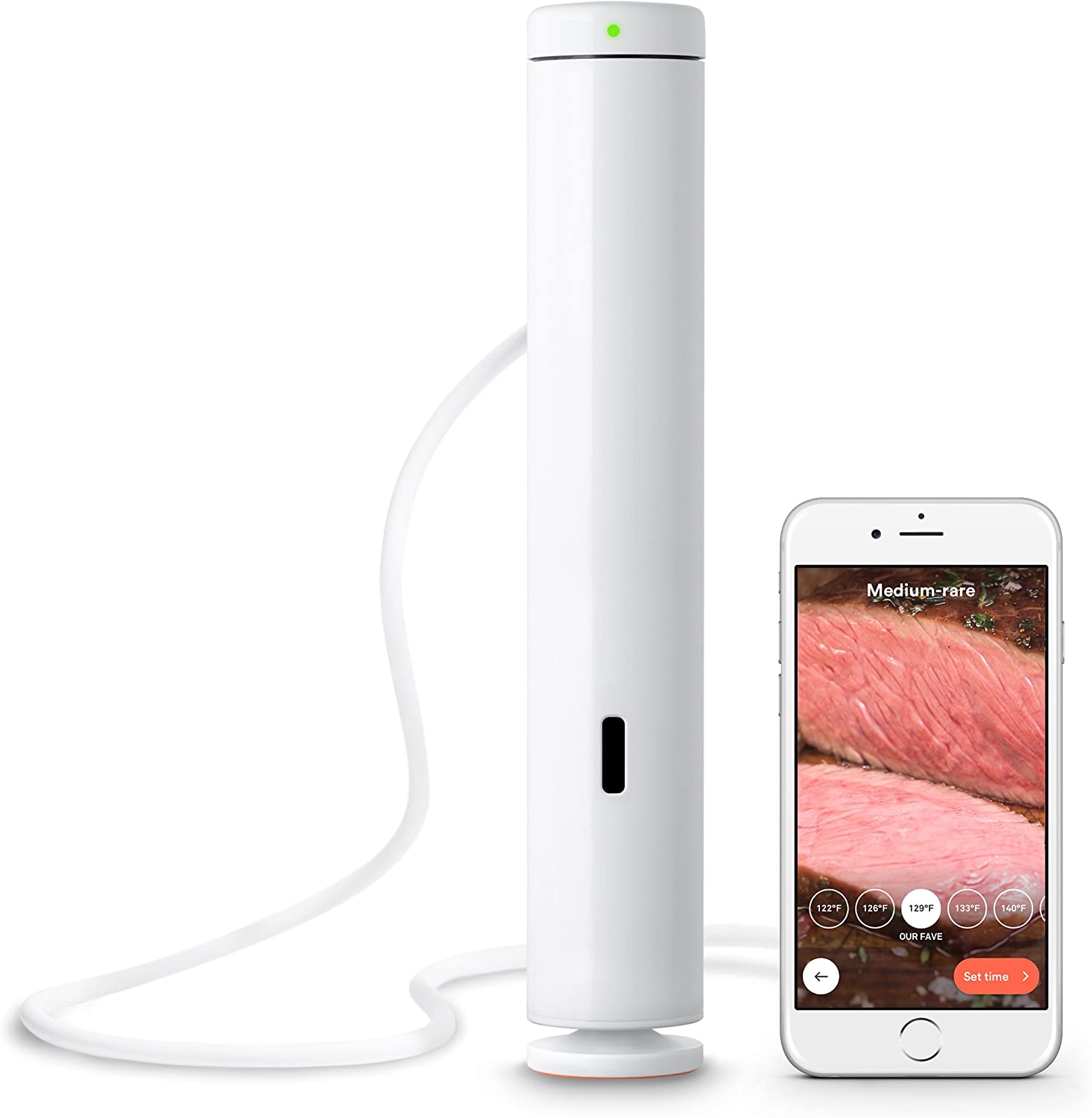 Want to try some classic French dishes using sous vide at home but not sure where to start? The process involves vacuum packing food and cooking it an a steady temperature, which is where this Breville Joule Sous Vide appliance comes in. Although it sounds complicated, it's actually a pretty simple and hands off process to master. Available at Amazon ($249.99).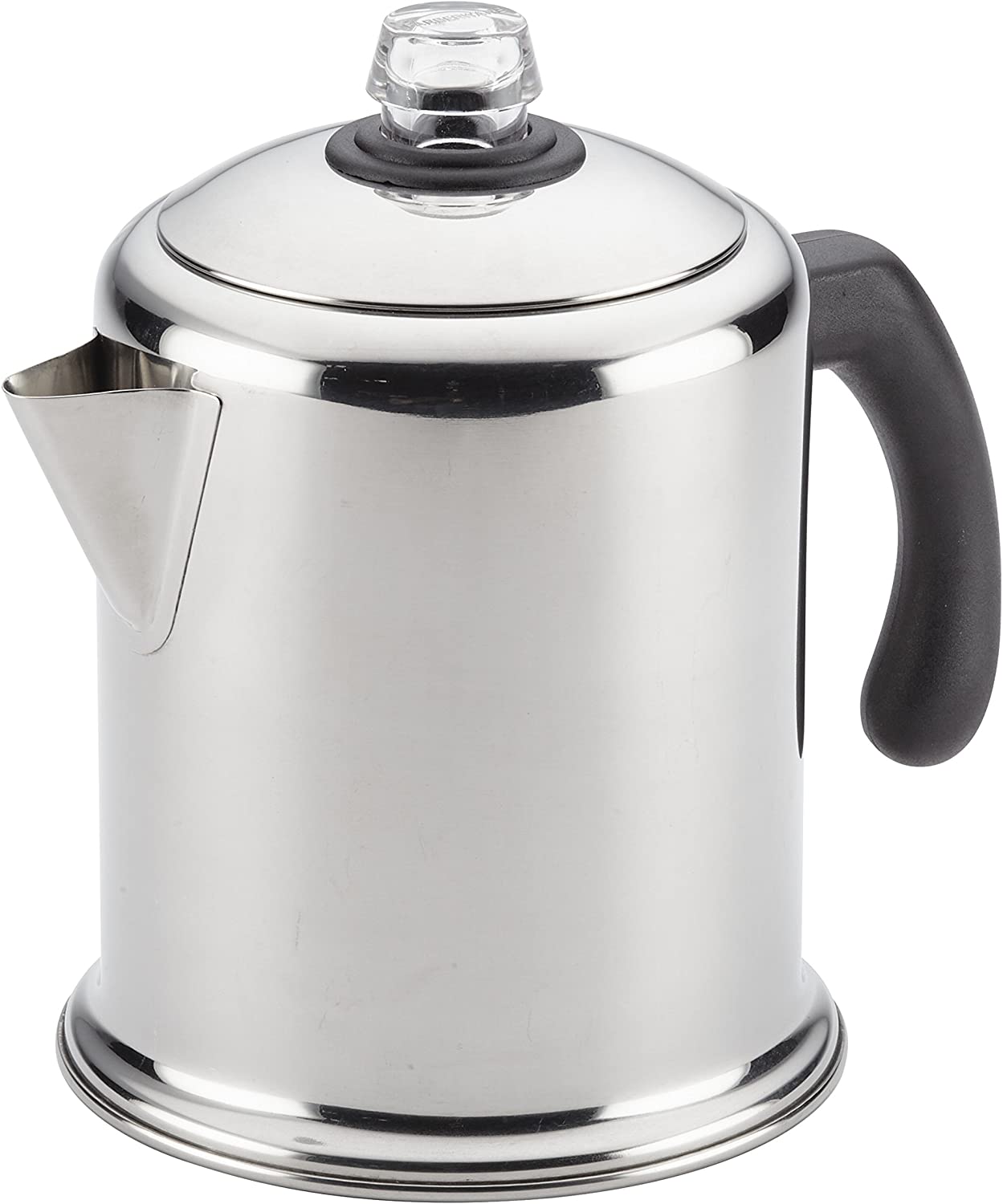 This old school percolating coffee maker has a built-in mesh basket (so no paper filters needed) and is a simple, economical and eco-friendly alternative to coffee pod machine. (Plus, it brews a smooth cup of coffee.) Farberware Classic Stainless Steel Yosemite 12-cup Coffee Maker available at Amazon ($60.80).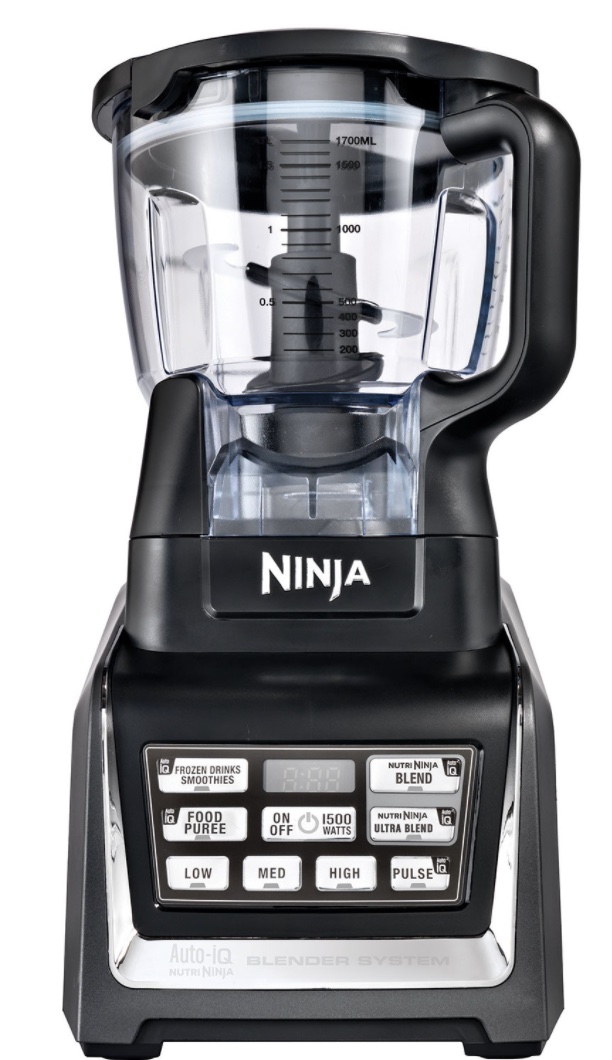 This Ninja Nutri system is a powerful blender that chops, blends, dices and purees. It has excellent user reviews and is on sale early. Available at Best Buy until November 11 ($199.99).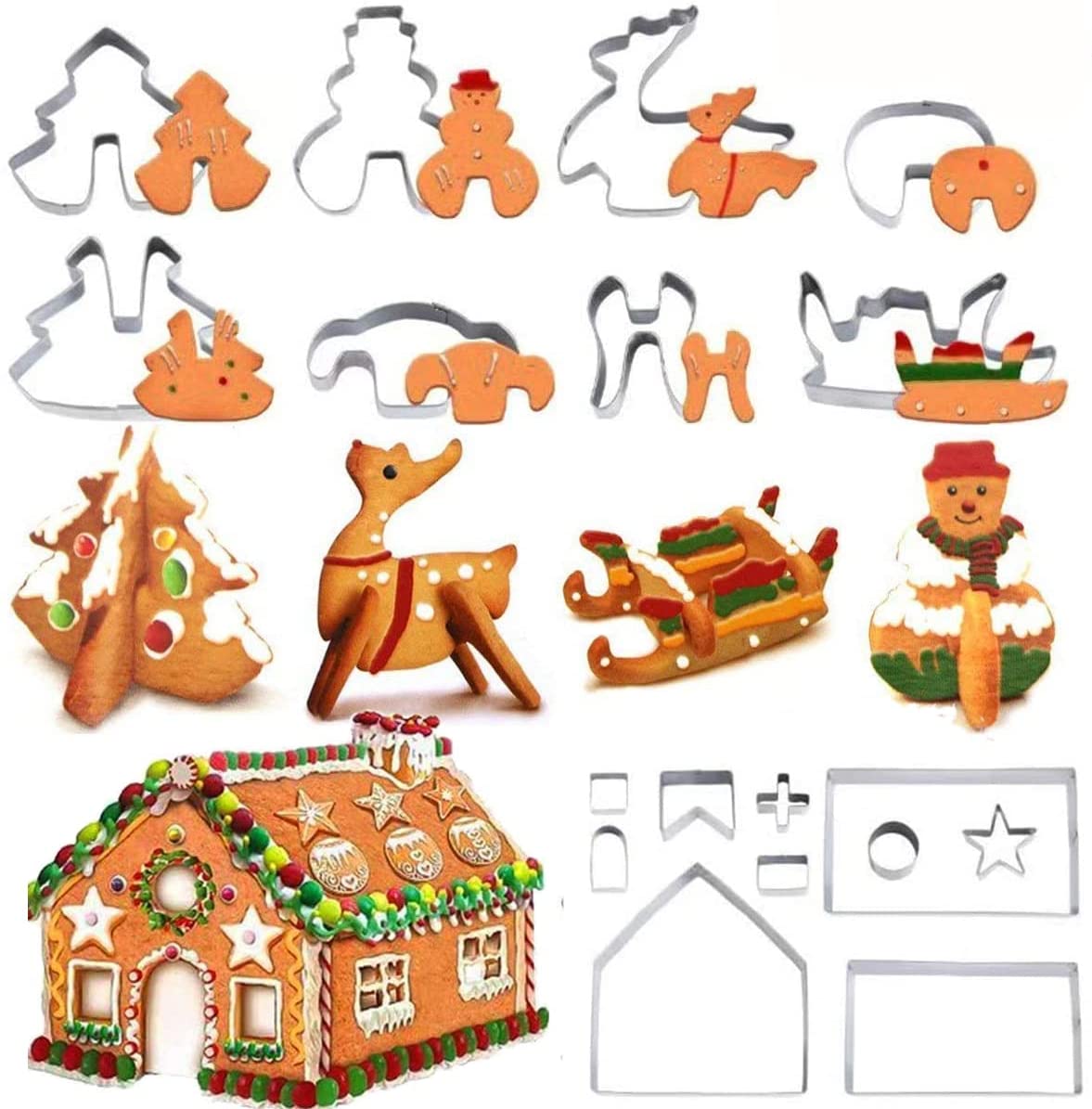 Let the holiday baking begin! This 18-piece Christmas cookie cutter set includes a full set of molds to make tasty Christmas trees, snowmen and even a full gingerbread house. Available at Amazon ($15.99).
Breville's BREBSB510XL Immmersion Blender is handy for soups, salad dressings, dips and gravy. The four-piece system can also handle chopping, pureeing and whisking. Available on Amazon ($119.99).
Wolf is a top-of-the-line name in home appliances and this countertop oven is used in professional kitchens and has the signature red knobs. Available at Best Buy until Nov. 11 ($649.99).
BEST CYBER MONDAY DEALS ON APPLIANCES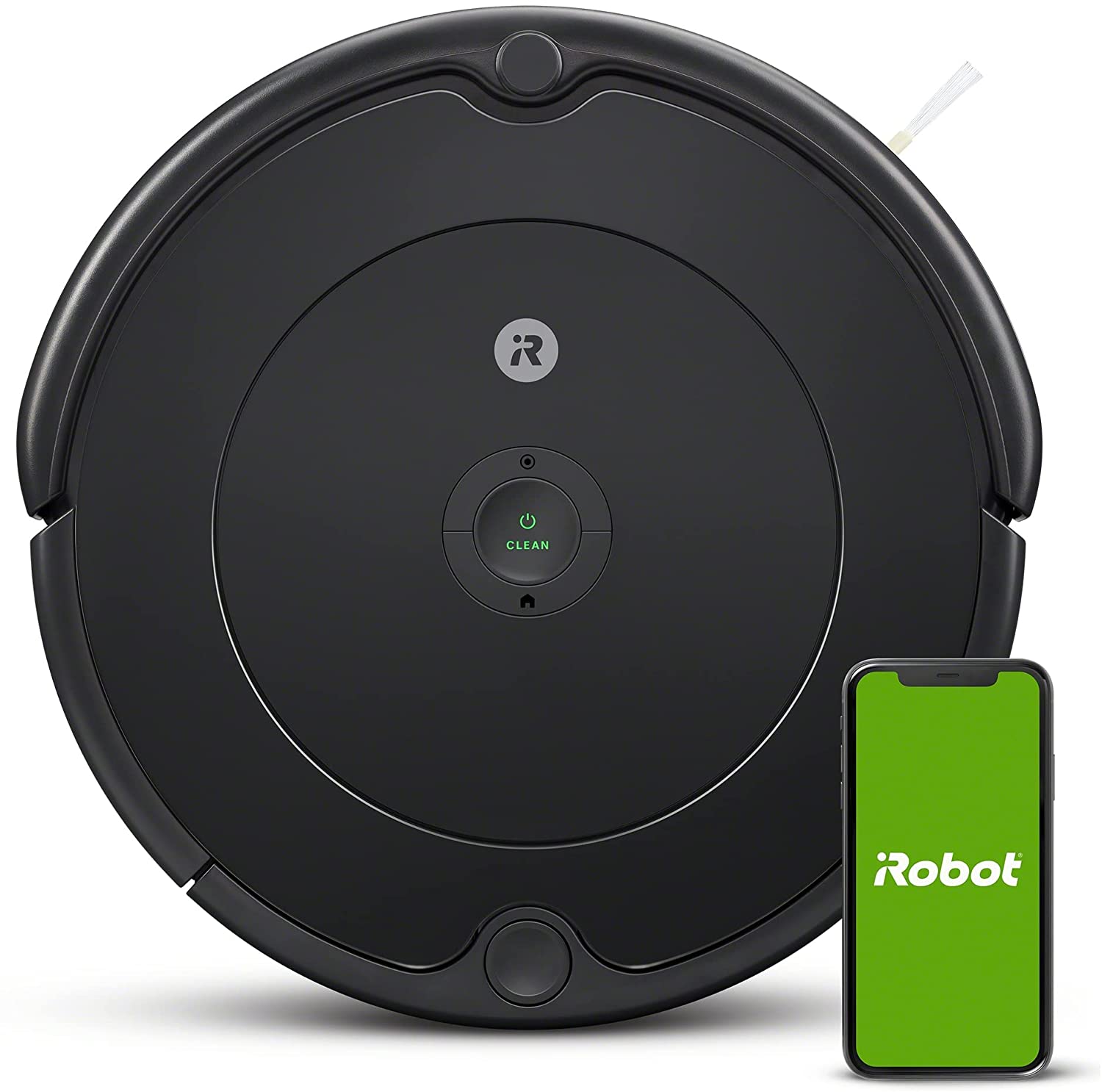 Roombas popped up all over Cyber Monday but tend to sell out quiclky. This iRobot Roomba 692 Wi-Fi connected vacuum is a hot deal ($249.99 on Amazon).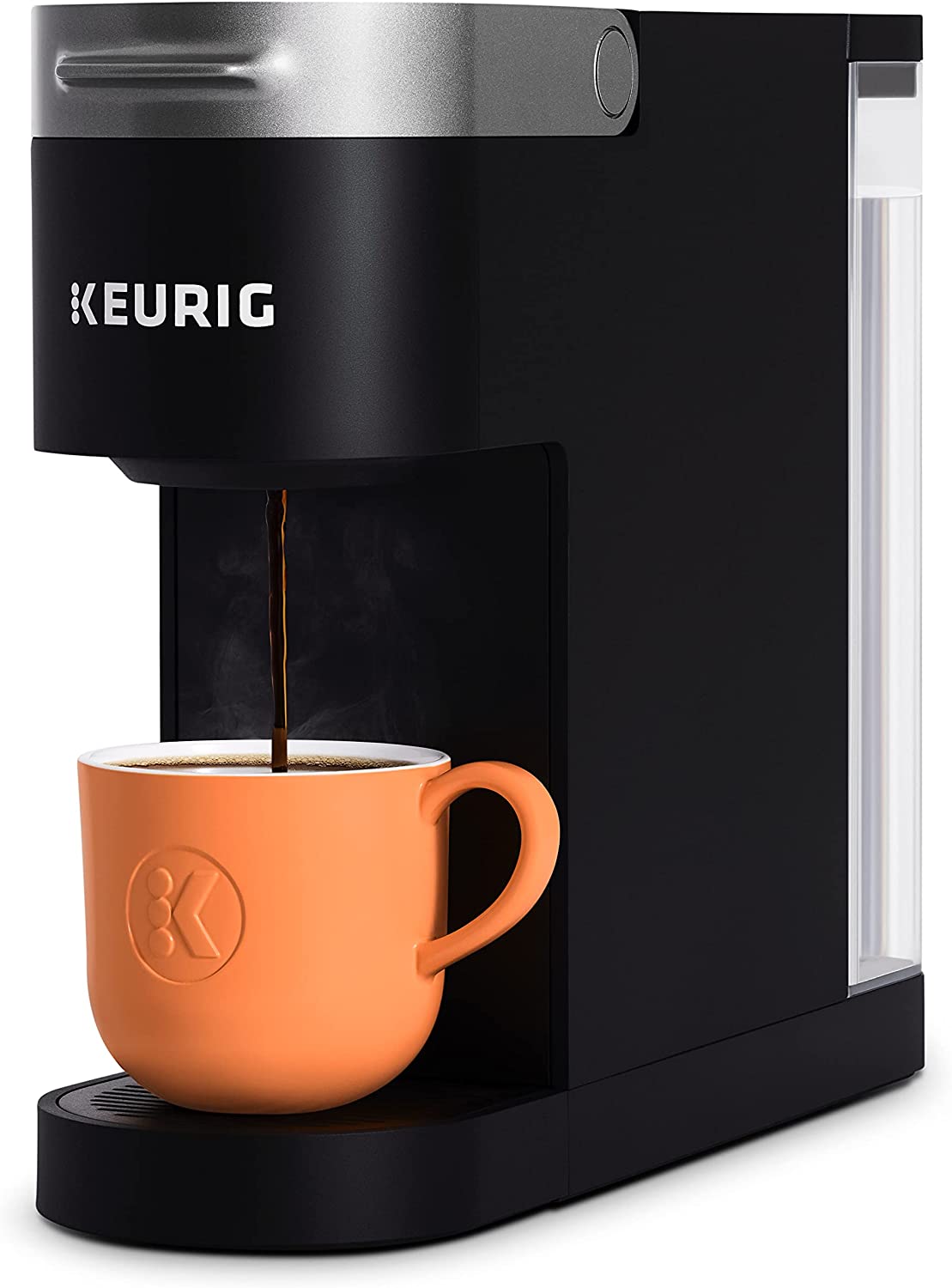 If you're in the market for a new Keurig, there's loads of deeply discounted options on Amazon for a limited time, including the K-Slim Single Serve ($59.98), Keurig Single Cup ($48) and K-mini in blue ($68). See the full selection on Amazon.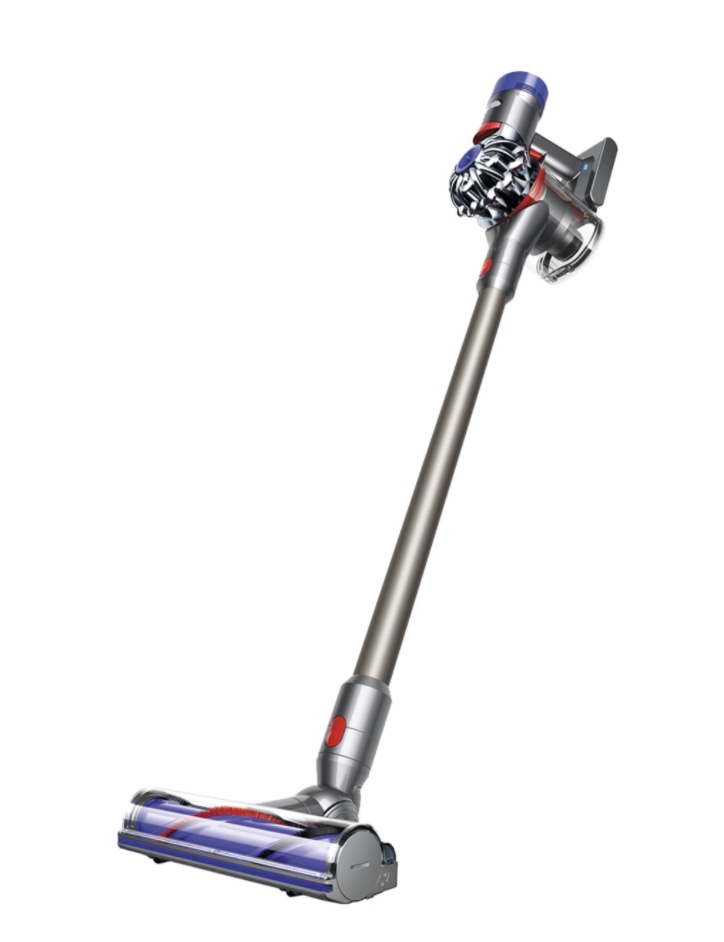 Dyson's V8 Animal Cordless Stick Vacuum is on sale for $399 at select retailers including Bed Bath & Beyond and directly through Dyson (note; the site is very busy and has a virtual queue for shoppers). See Dyson's full list of deals here.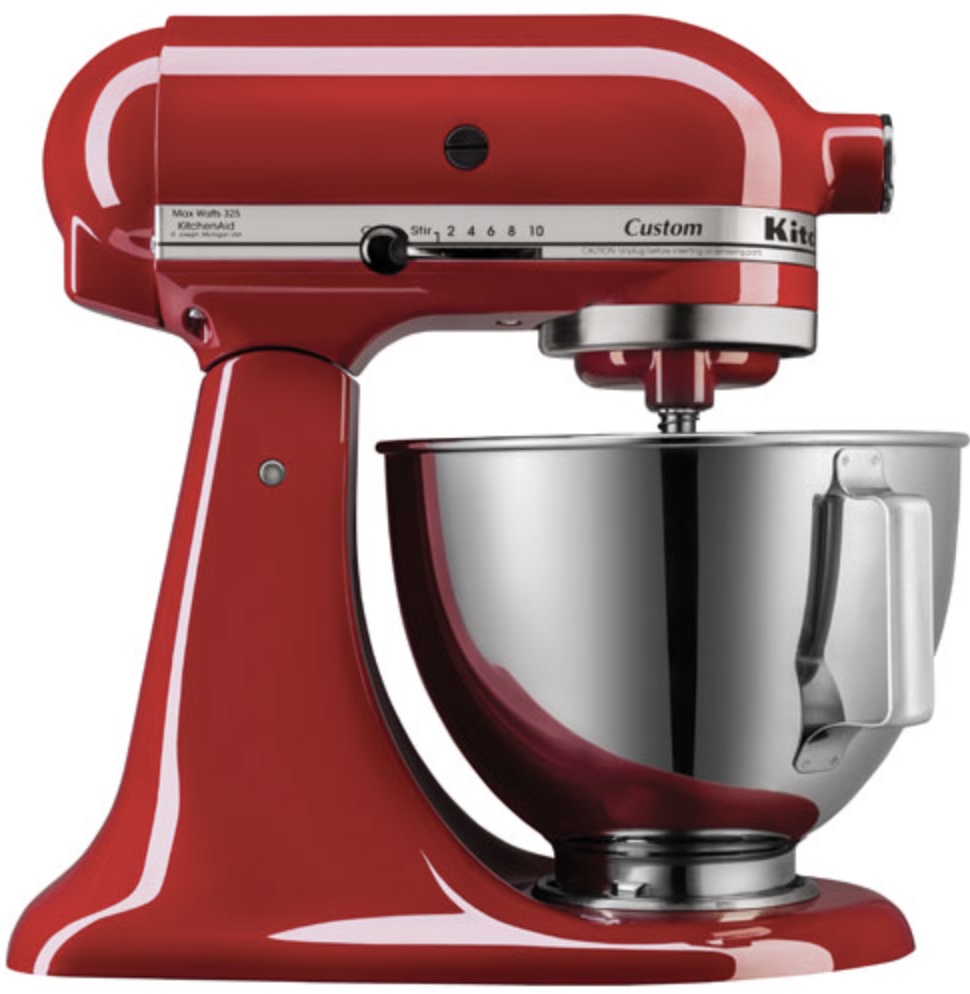 There's a limited number of KitchenAid stand mixers on sale (and it is selling out fast). Available at Amazon from $349.99. Best Buy also has a selection of KitchenAid mixers from $299.99.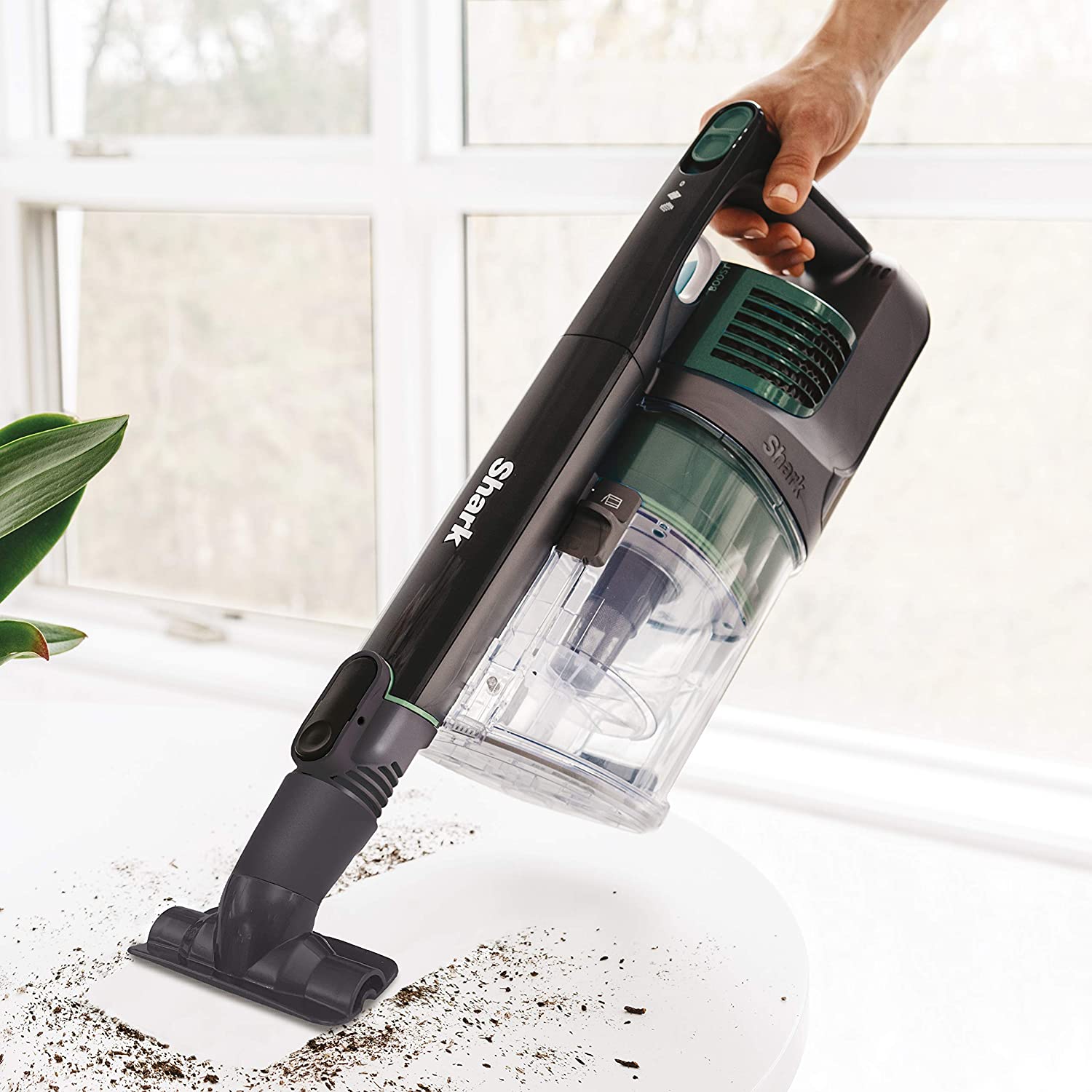 The Shark Rocket Pro cordless stick vacuum is one of the few on sale right now. Available from Amazon ($234.99).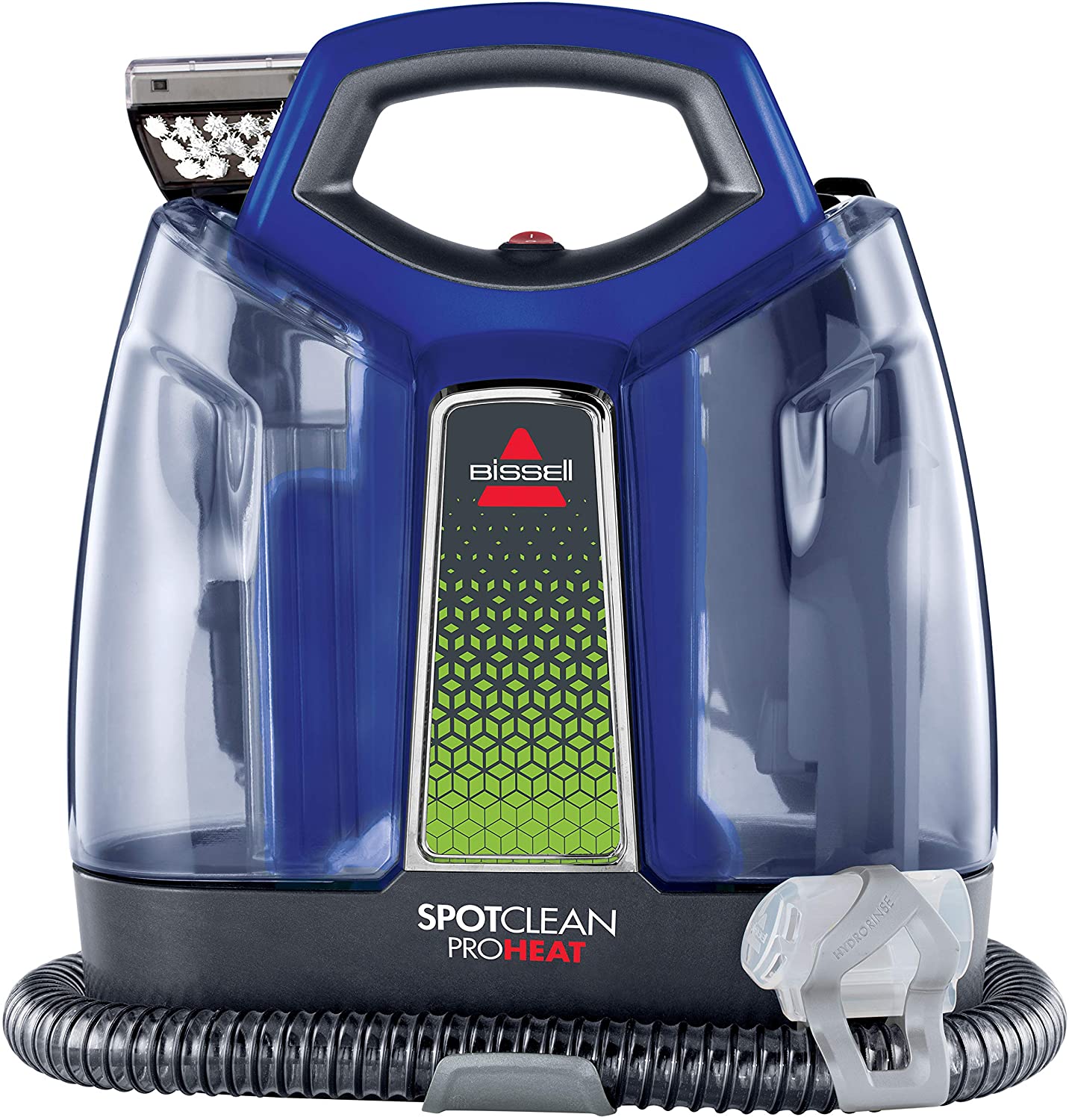 Pet owners swear by the Bissell Portable Carpet Cleaner, on sale at Amazon ($89.99).
This Hamilton Beach duo breakfast sandwich maker takes a few tries to master but is worth the effort. Available at Amazon ($49.98).
This indoor flat top grill from Black + Decker has an adjustable temperature probe and non-stick surface. Available at Amazon ($36.99).
For sparkling water on demand, SodaStreams are convenient and help cut down on water bottle waste. Available on Amazon ($119.98).
Air fryers are the new Instant Pots (which, for a hot minute, were the new Crockpots). Don't fight it. The Ultrean 4.2-quart air fryer is available on Amazon ($99.99).
Trying to decide between an air fryer and pressure cooker? Ninja combined the two into this 11-in-1, 6.5 quart countertop appliance that can steam, crisp, sautée, fry, broil and more. Available at Best Buy ($209.99).
If you've been holding out for a deal on a Nespresso machine, the Verturo Next Premium is now on sale ($99.99). With dozens of coffee pods to choose from in five sizes (from espresso and tall coffees), it is one-button barista.
Appliances are in very high demand right now. This Whirpool 30-inch French door fridge is already priced for Cyber Monday ($1,899.99).
For a full Samsung appliance package that includes a 36" French door fridge, a dishwasher with three racks, a 5-element electric range and a cookware set, this bundle is on sale until November 11 and ready to be shipped from Best Buy ($3799.97).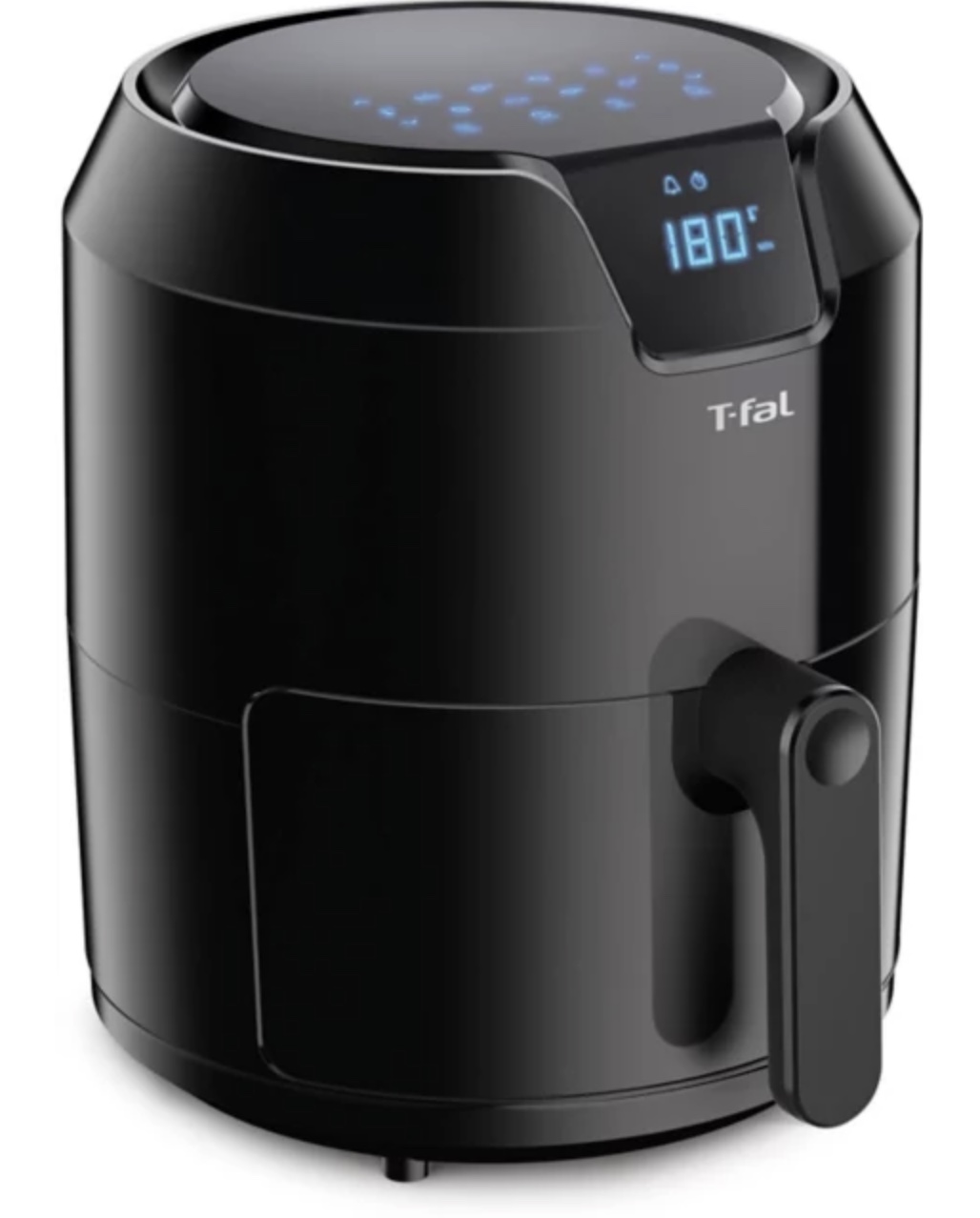 As mentioned above, there are loads of deals on Airfryers right now, but this one from Canadian Tire has most of them beat: $99.99 for a T-fal Easy Fry Digital XL. That's over 55% off. Available at Canadian Tire.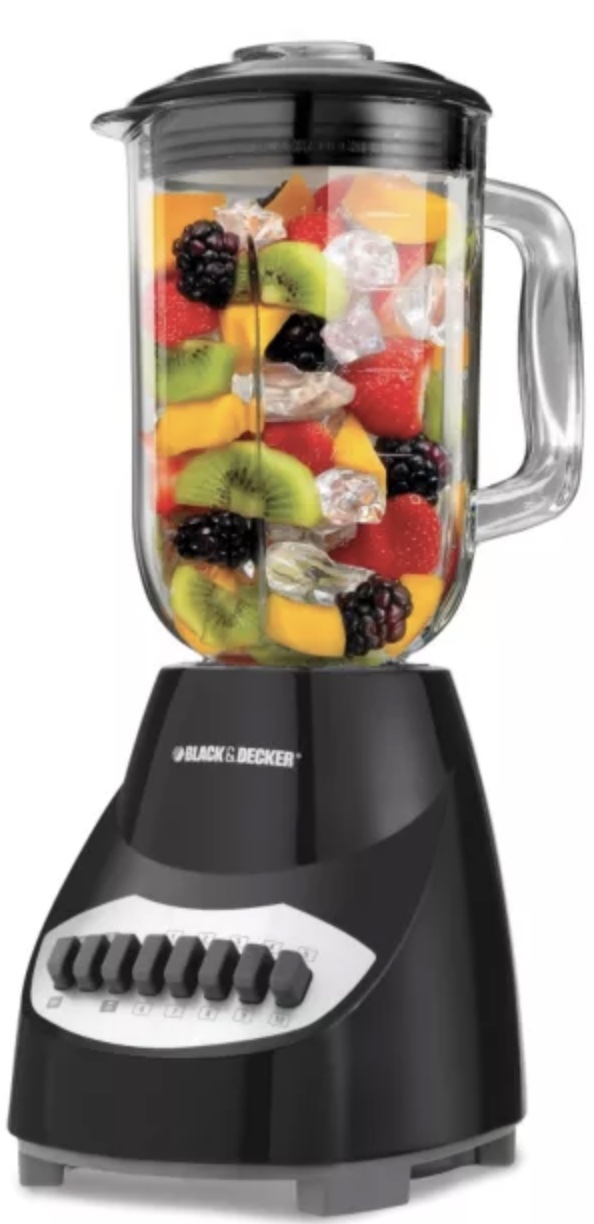 Another steep discount is this Black & Decker 10-speed blender on sale for $19.99 (70% off the regular price). Available at Canadian Tire.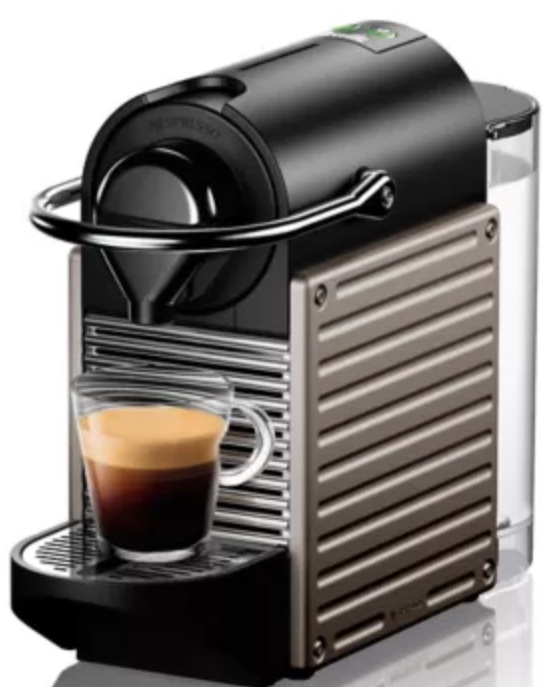 This Nespresso Pixie is one of the first models made specifically for espresso and lungo coffees. It heats up in 25 seconds and doesn't take up much countertop space. $89.99 at Canadian Tire.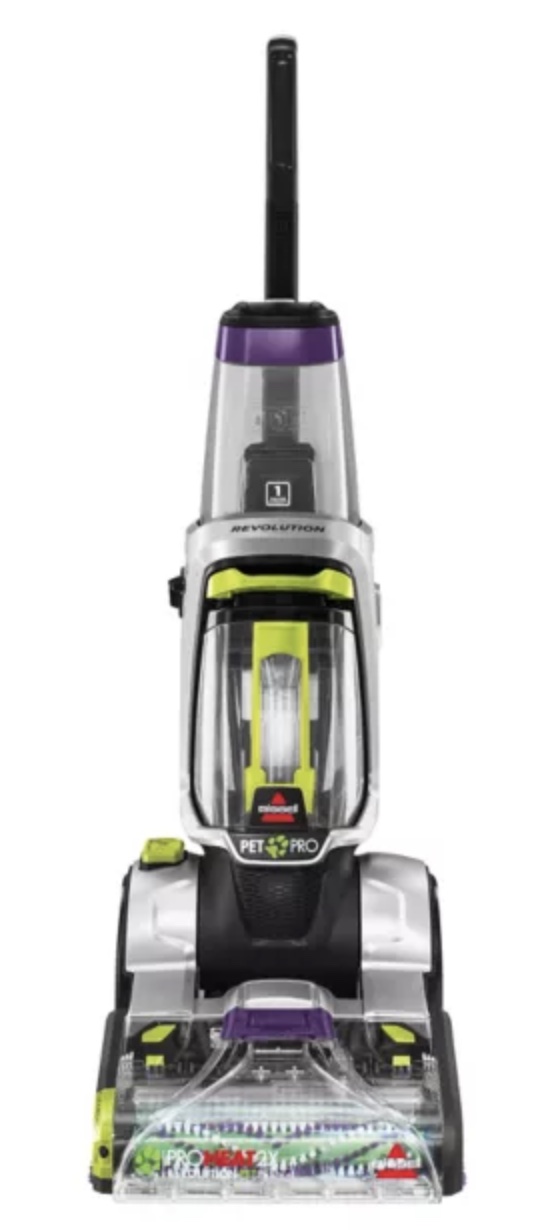 This Bissell ProHeat 2x Revolution Pet Pro Carpet and Upholstery Cleaner is heavy duty appliance that takes care of pet messes. With multiple tools to tackle stains, odours, fur, mud and any kind of mess (including accidents), it is a great investment for deep cleaning. Available at Canadian Tire ($249.99)