Are you feeling the crunch at the pump? Electric bikes are an investment, but with gas prices hitting $2/litre (with no end to the surge pricing in sight), it could pay off in just a few months. These bikes are always in high demand, so if you find the one you want in stock, jump on it before someone else rides away with it.
Do I need special insurance?
Yes and no. Motor vehicle insurance through ICBC is not required (see more here). These bikes could fall under home/renters' insurance, but as these bikes are often over $1,000, check the specifics of your policy as supplemental coverage may be needed.
Can I ride an electric bike in the rain?
Unless specifically stated otherwise by the manufacturer, riding an electric bike in the rain is safe. Use the same precautions as you would when driving in the rain (headlight, extra time for commute and space to brake).
What else do I need to know?
The rules of the road apply, and a helmet is required. Electric bikes are for people 16+.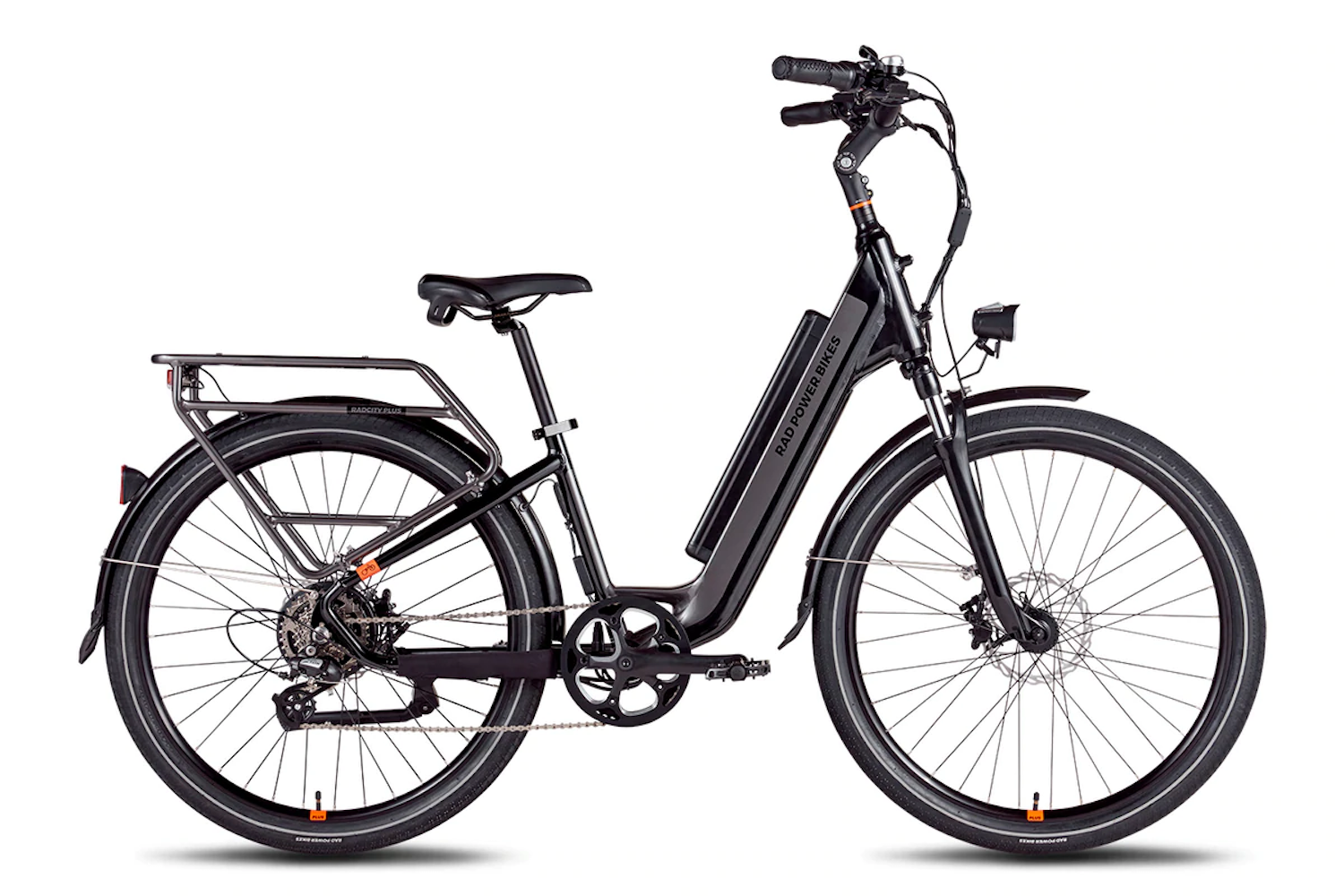 Seattle-based Rad Power Bikes is the top-selling brand of electric bikes mixing European-style frames with cutting-edge batteries, LED lights, wattage meter, speedometer and puncture-proof tires. There's a showroom in Vancouver's Mount Pleasant area for those who want a test ride (they also do mobile ride testing in certain areas; fill out this form to see if you qualify). There are several styles on backorder, but right now, the RadCity 5 Plus Step Thru commuter bike is available in April in charcoal and white. From $2,299 at Rad Power Bikes.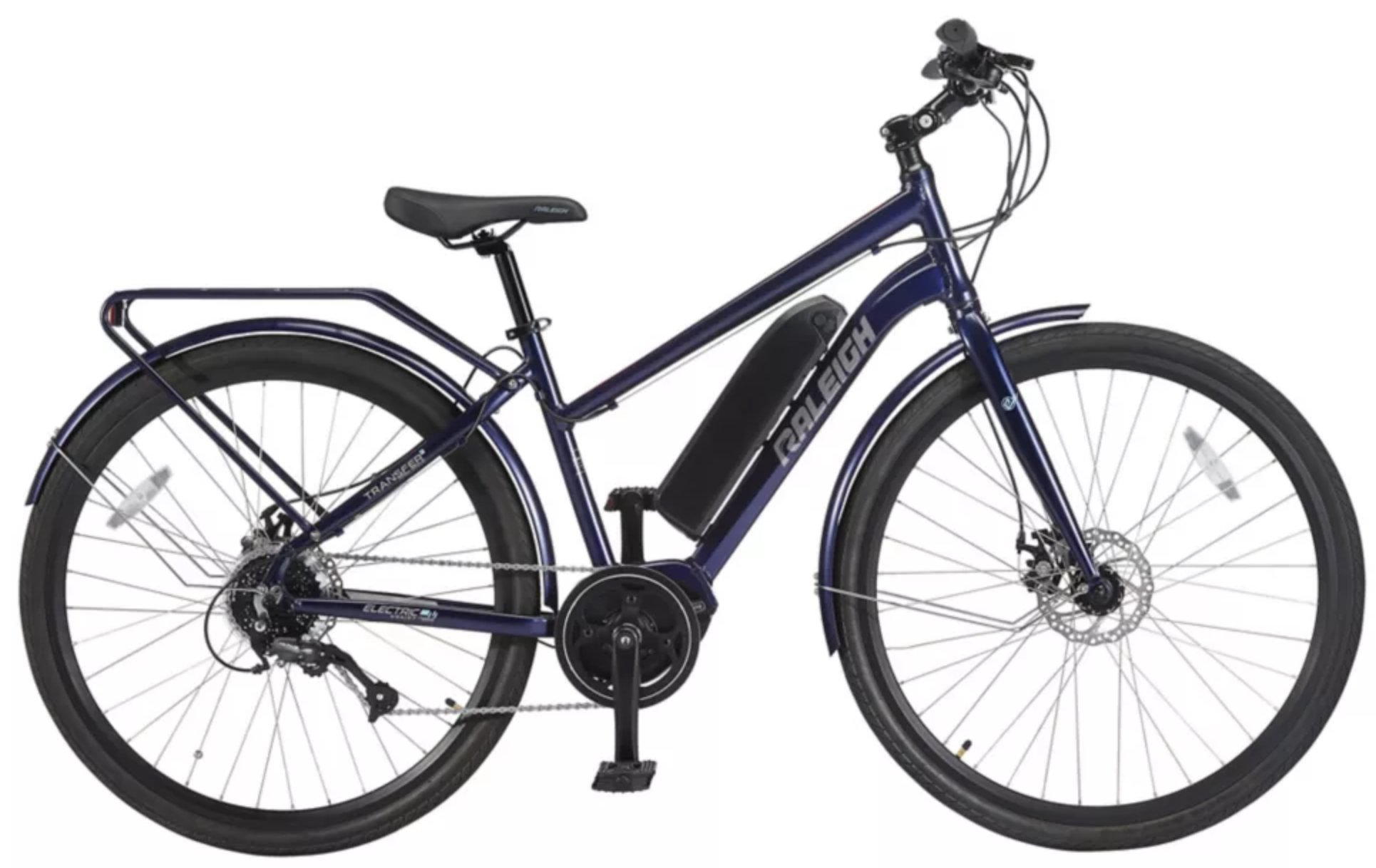 Canadian Tire has electric Raleigh bikes that hit speeds up to 32 km/hour with nine gears. They feature an LCD display on the handle and a long-lasting battery (although the bike still works even if it's not charged). A small stock of men's and women's bikes is still available.
Note: per the fine print, these bikes cannot be returned.
Women's bike: $2,799.99 at Canadian Tire.
Men's bike: $2,799.99 at Canadian Tire.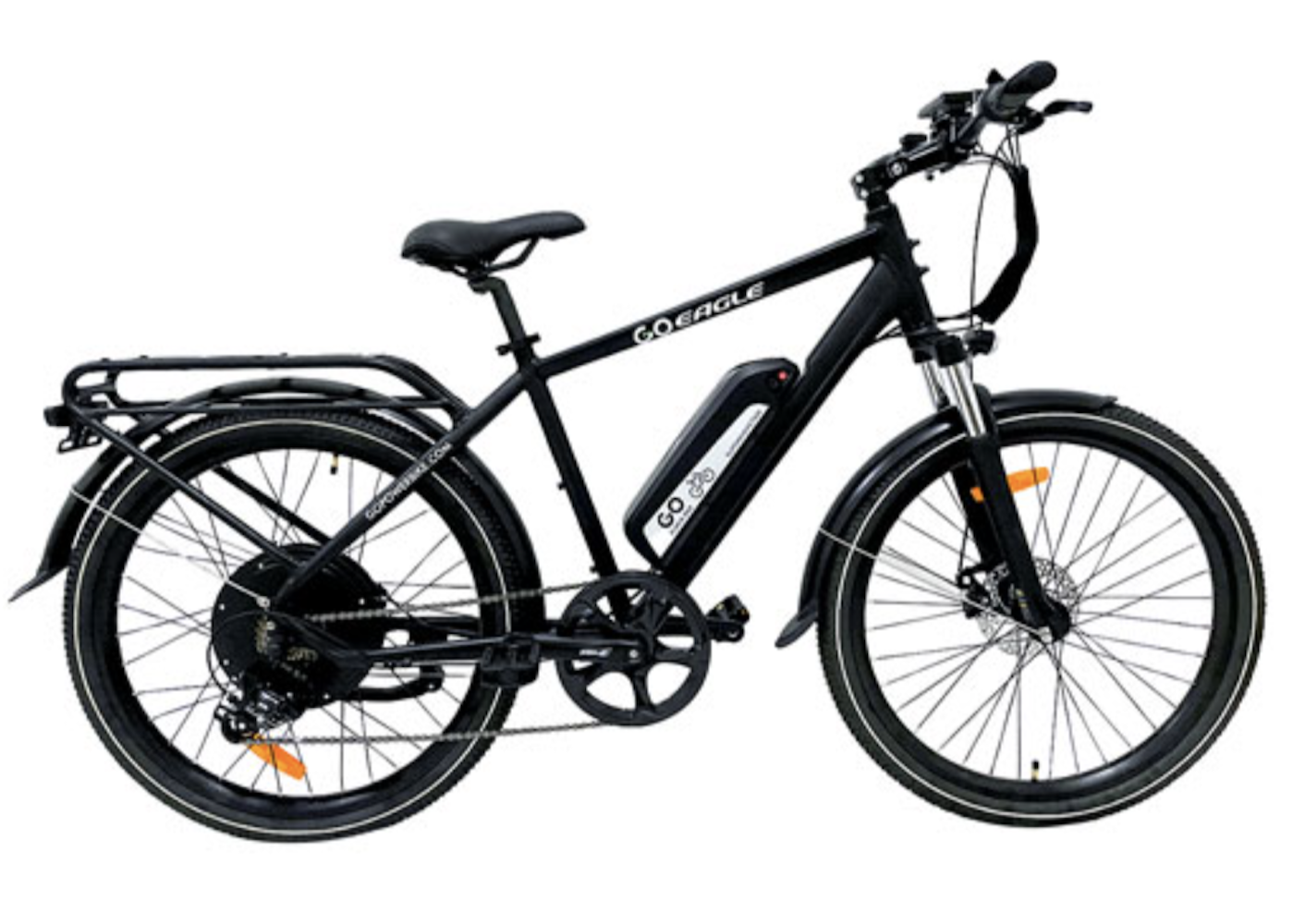 For a compact bike that needs to slip into a small space, this Go Eagle electric bike has a 750W crank motor and runs in four modes (manual, electric, pedal-assist, and walk) and hits speeds up to 32 km/hour. Find it for $1,599.99 at Best Buy.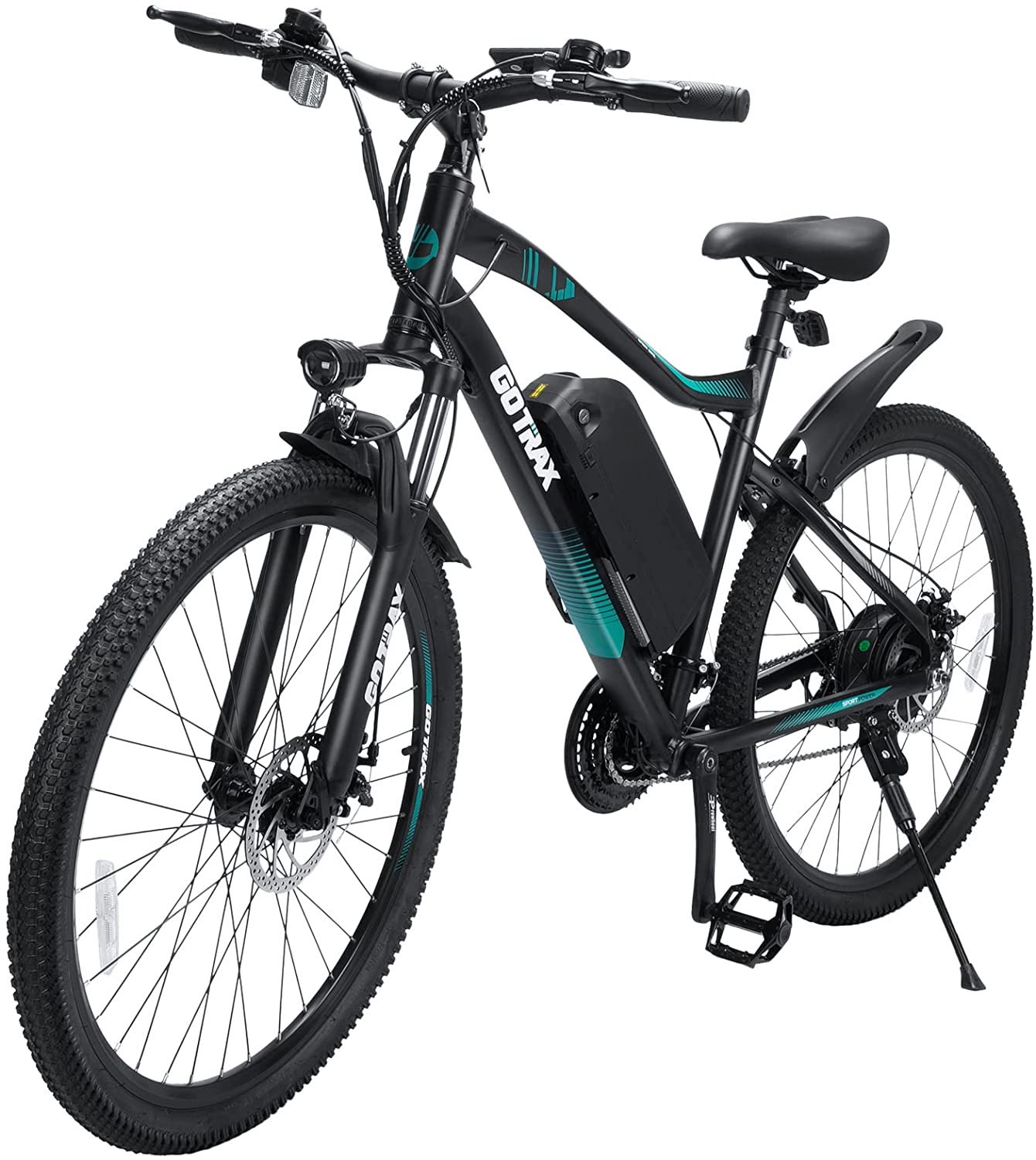 Amazon has a selection of electric bikes, and this GoTrax one is highly rated. It hits speeds up to 20 km/hour and features an aluminum alloy frame, 26" tires and is suitable for a rider up to 5'9" tall. Find it for $1,699.99. Read the reviews and see more specs on Amazon here.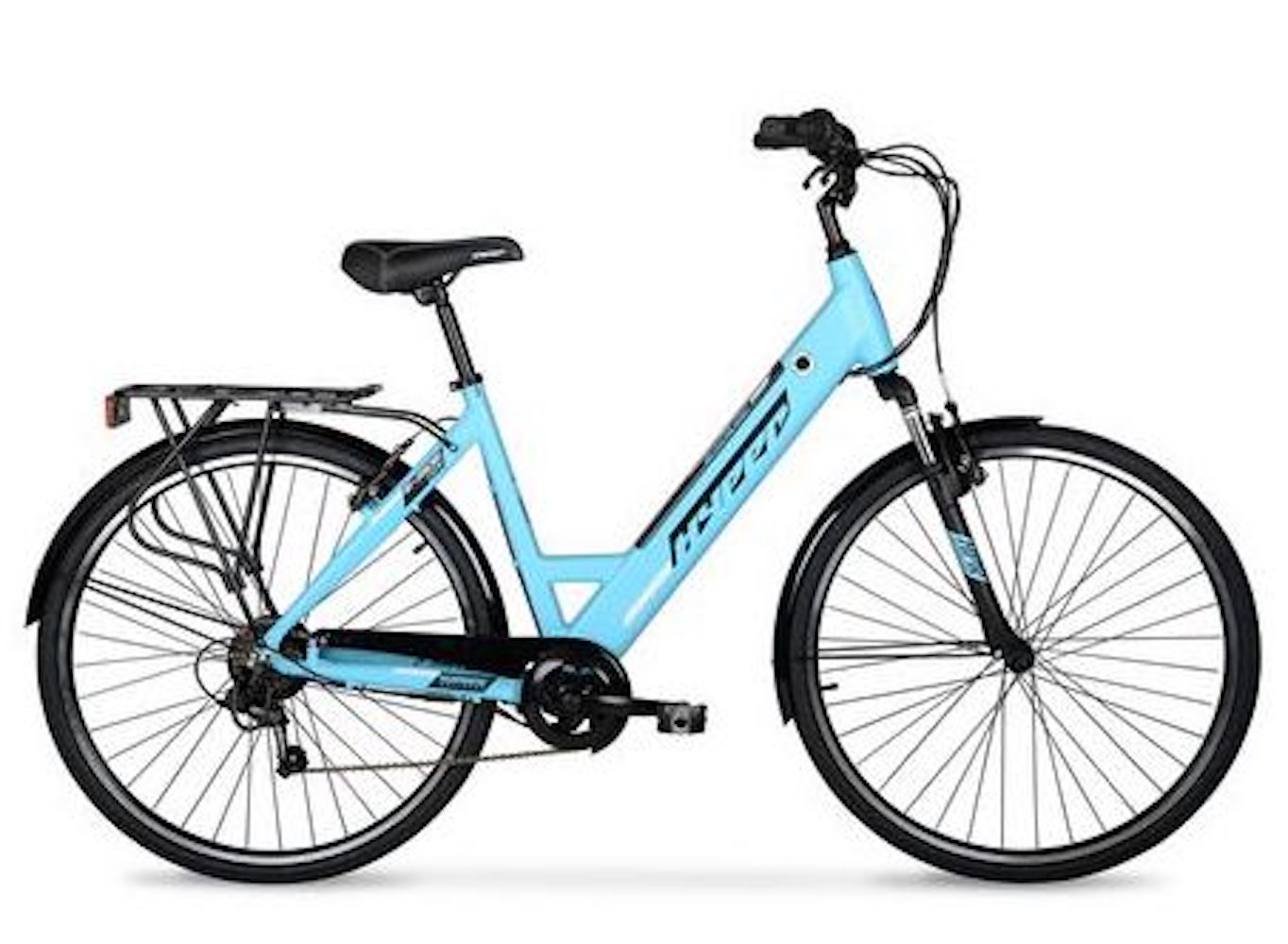 This Hyper Electric bike is one of the least expensive options we've come across. We like the blue unisex frame, which features six speeds, and the specific information available about the battery power (it lasts about 20 miles/four hours). Find it for $898 at Walmart.