As time springs forward, it's time to think about turning that mossy patch of patio space into something bright and comfortable on warmer days. It's still a little early to think about a complete patio set (some parts of the Lower Mainland are calling for frost and flurries this week — rude!) and not all of the inventory is available quite yet, so we're starting with a single piece: a comfortable and colourful chair.
Keep in mind that B.C.'s rainforest climate is really hard on outdoor furniture (and in many cases, voids the warranty) so patio covers are the best protection.
AN ACAPULCO CHAIR BUILT FOR TWO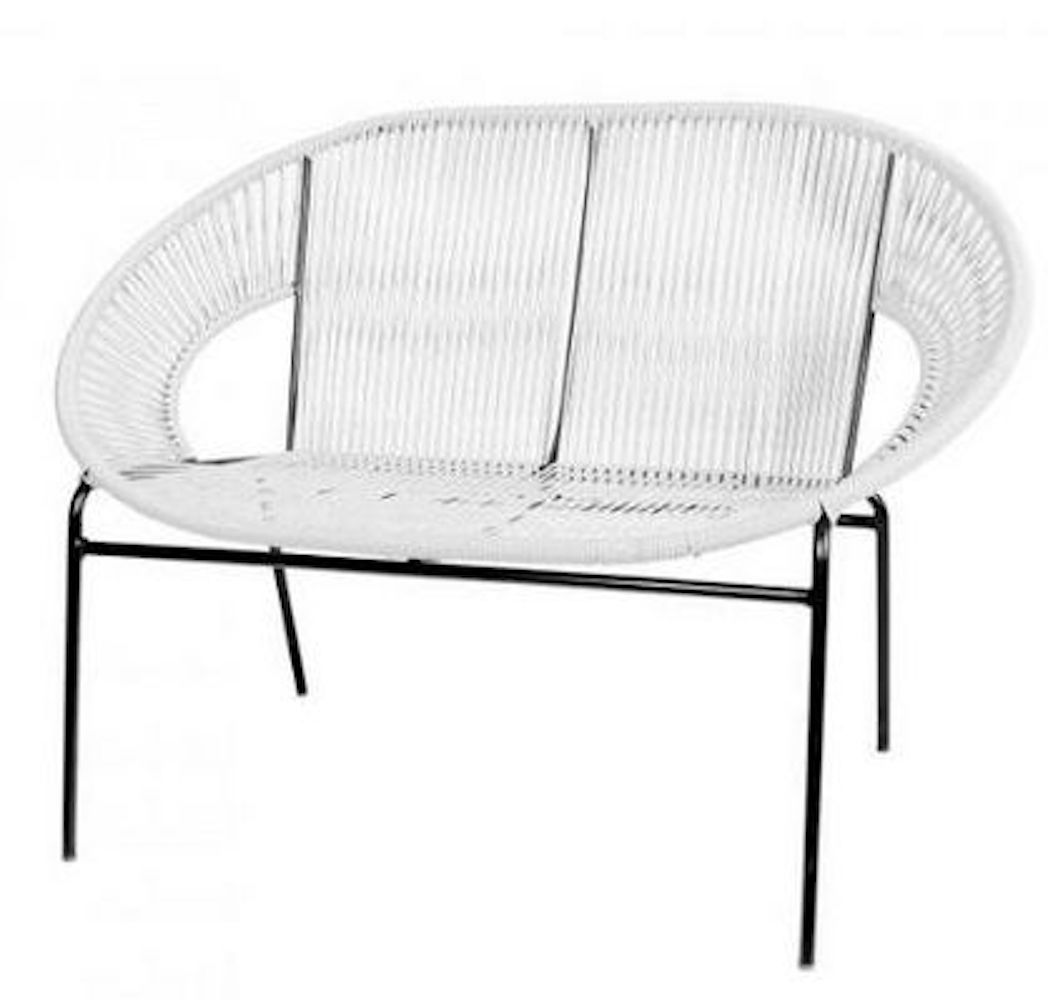 Candy-coloured Acapulco chairs are always a popular piece to add to a collection. While we love a Kelly green chair, this white bench has adapted the signature woven strings into a two-seater. $275 at Walmart.
A WICKER BENCH FOR LOUNGING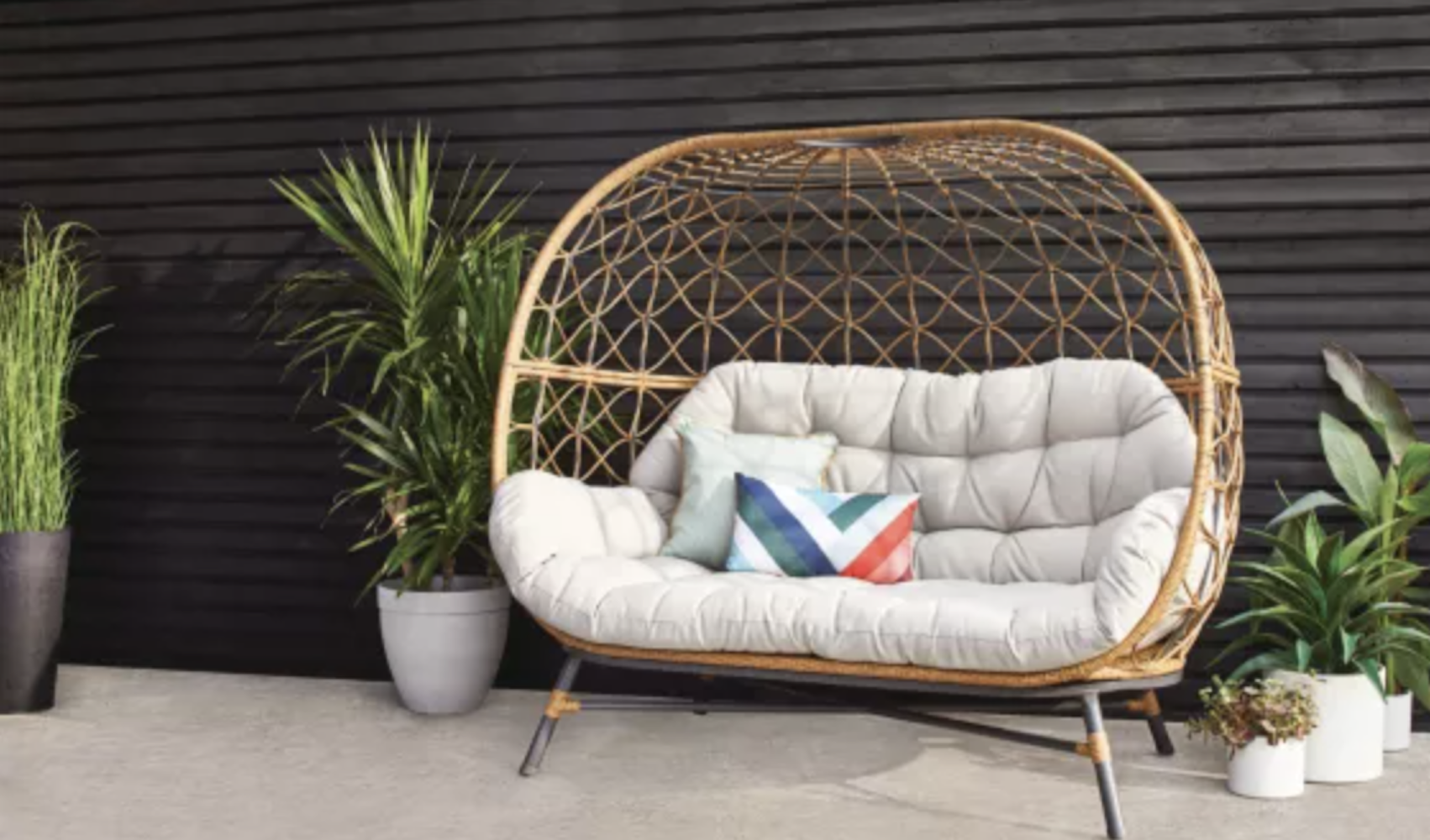 This all-weather egg chair is part of a larger set but we think this single piece would be a great mix-and-match addition to most outdoor spaces. With an art deco cut-out canopy, it's made from rust-resistant material and hand-woven wicker, with a comfy cushion that first a couple of butts. $899.99 at Canadian Tire.
TURQUOISE BLUE ACCENT CHAIR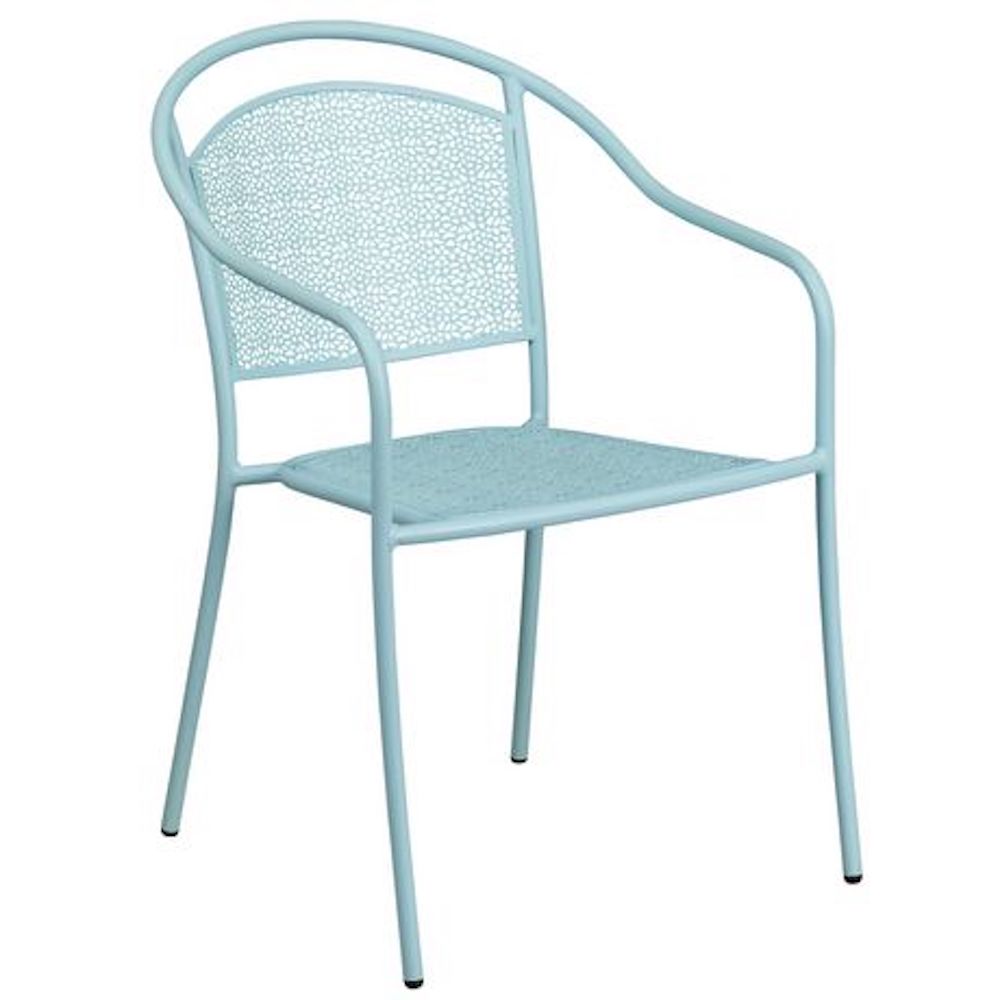 Turquoise, aqua, powder — this shade of blue is in the eye of the beholder. Adding one or two of these chairs to an existing set brings the charm (plus, there are the practical arm rests and lightweight frame made for stacking). $149.97 at Walmart.
A MODERN ROCKING CHAIR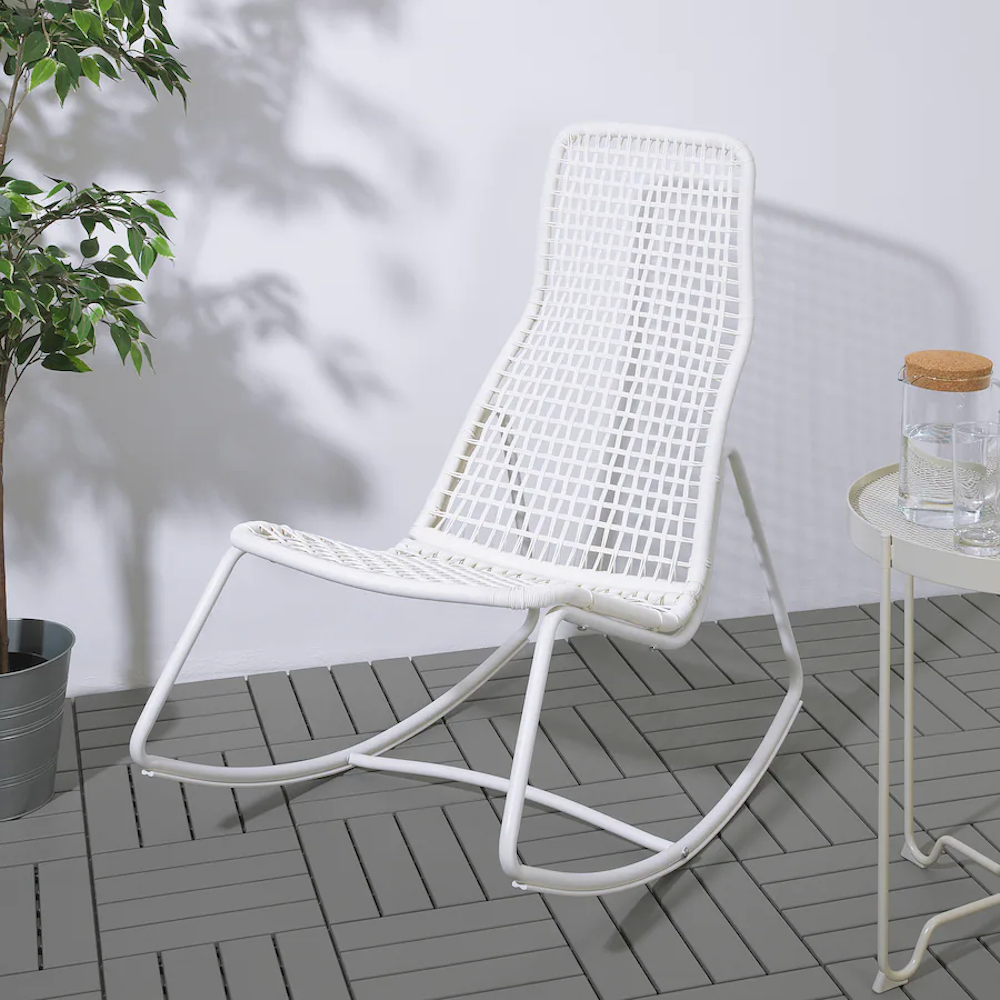 IKEA's had its fair share of supply-chain issues over the last couple of years and even as COVID restrictions wane, its outdoor furniture pieces are notoriously hard to get. We like the bright white colour, simple frame and woven design of this rocking chair. Users give it high praise for comfort. $119 at IKEA.
THE SUPER SLEEK SEAT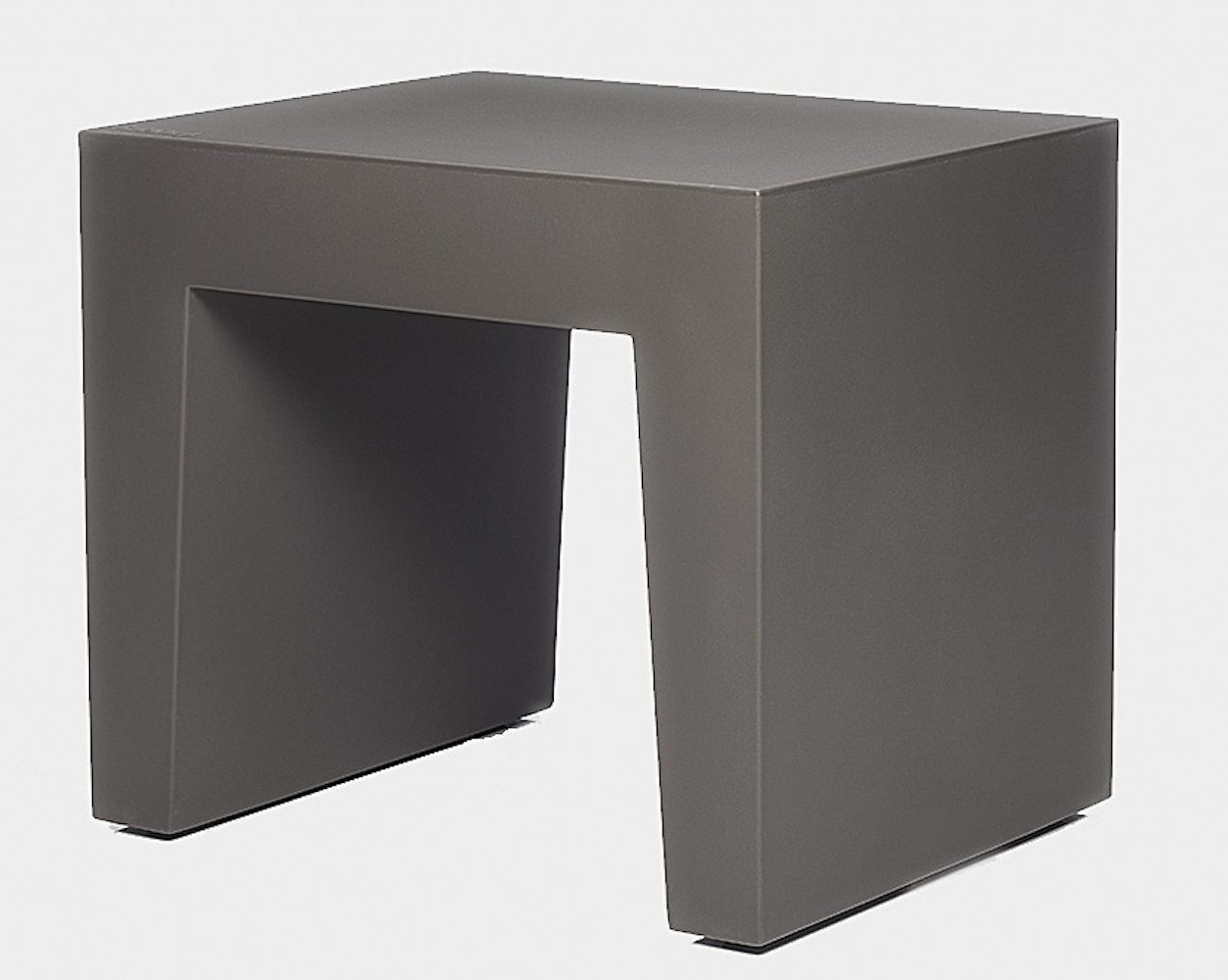 Looking to dabble with ultra-modern outdoor pieces? This minimalist concrete seat is about as strikingly bare as it gets and a good starting point for creating a calm space. $169 at Simons.
YELLOW (BUT NOT MELLOW)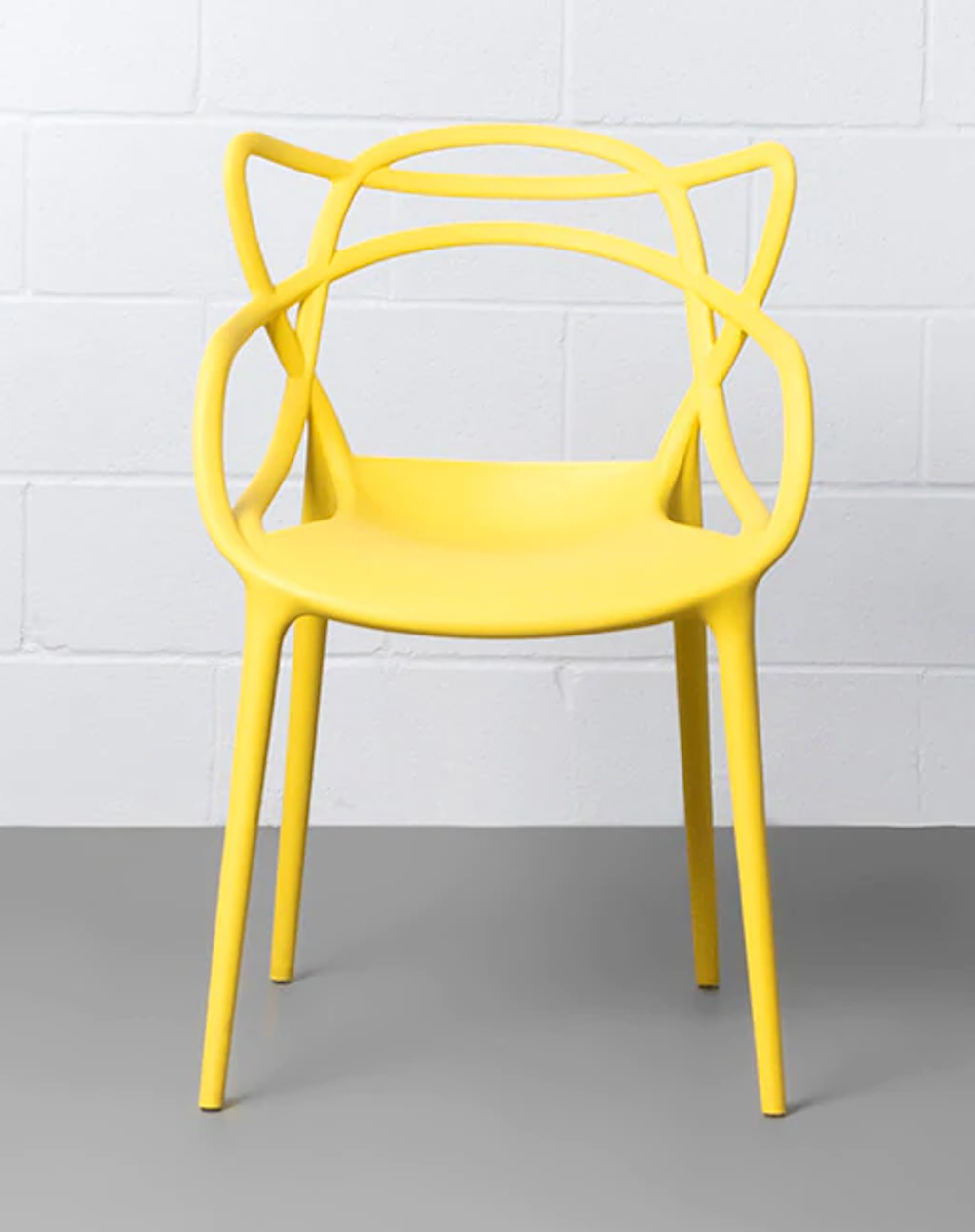 Wazo's has Philippe Starck Master's chair on sale in yellow; while not technically a patio chair, it is UV-stabilized and water-resistant. Made from moulded plastic, this shape is both classic and fresh (especially in yellow, a little of which goes a long way). $69 at Wazo.
CUSHIONS THAT POP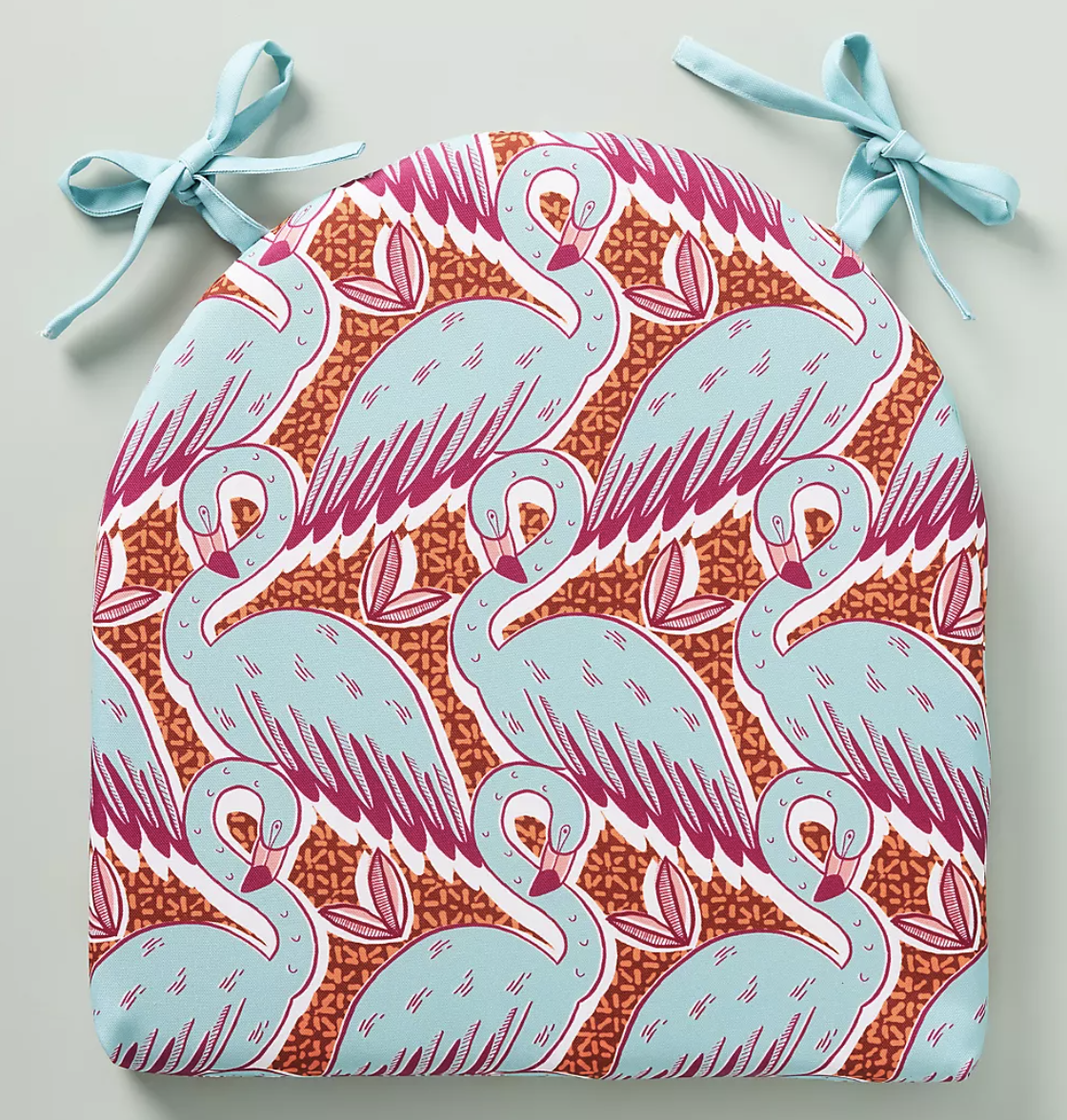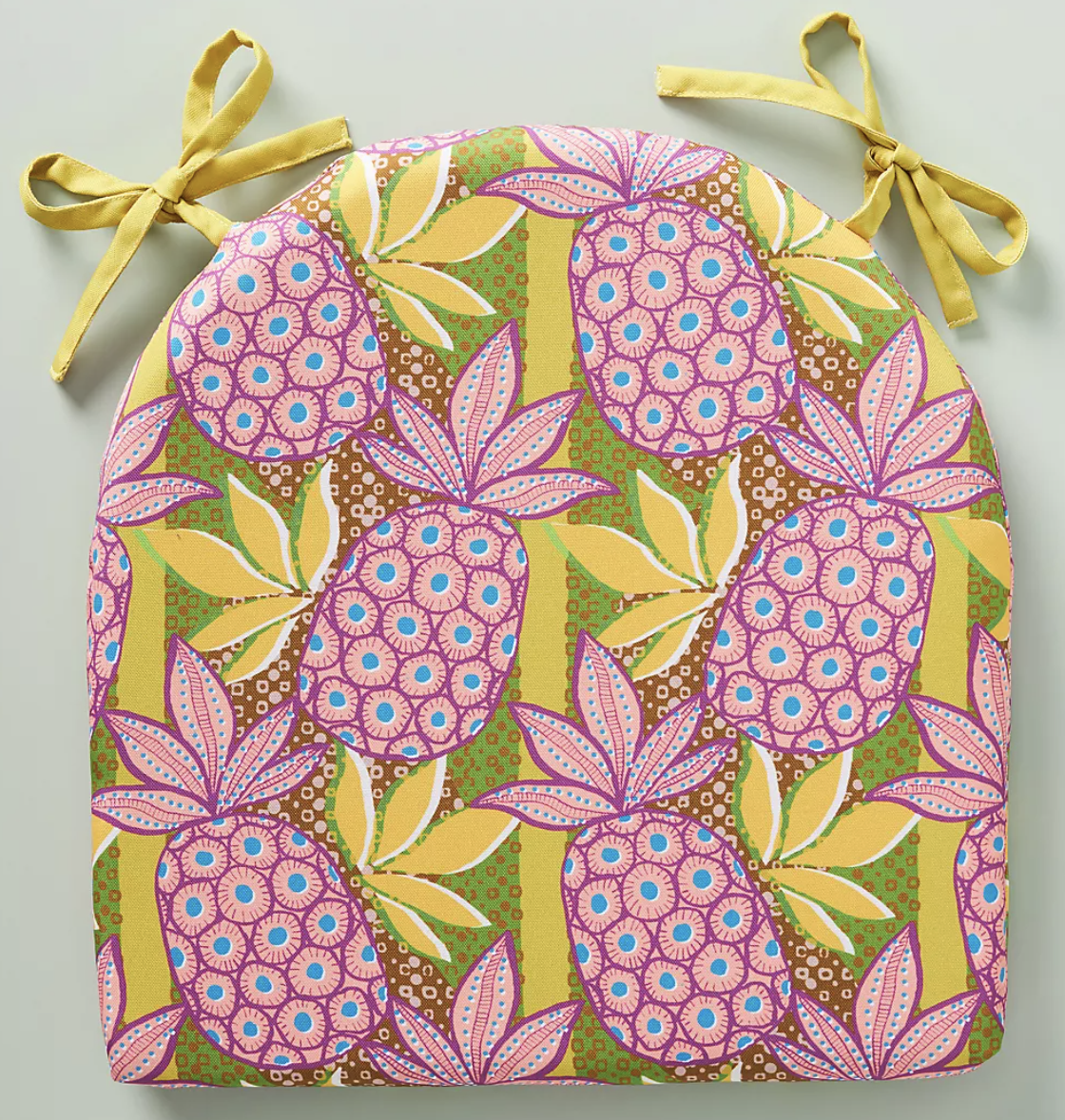 Have some perfectly usable (but slightly boring) chairs that could use a lift? Anthropolgie has a selection of peppy tie-on cushions that can be mixed and matched (or bought in singles). The flamingo, Azur and Amaia don't match but that's on purpose. Putting together power clashing shapes and colours is fun. $32 each at Anthropologie.